Local News
Local raconteur to address Democratic Women of Fannin County
Jun 24, 2019
Bonham, Texas -- Gary J. Fernandes, local author, businessman, rancher and raconteur, will be the special guest of the Democratic Women (and Men) of Fannin County at their meeting on Monday, June 24, 2019 at 6:30 p.m. in the Elizabeth May Room of the First United Bank at 120 W. Sam Rayburn in Bonham. Anyone interested in hearing Mr. Fernandes' presentation of his recently published book, Thinking Allowed: Personal Essays Along the Way, is cordially invited to attend.
After a hugely successful business career of more than four decades, Gary and his wife of 54 years, Sandra, now raise Egyptian Arabian horses on Lyday Farms near Honey Grove on land that has been in her family since the days of the Republic of Texas. Following service in the US Army, Gary rose from work as a programmer to become Vice Chairman of Electronic Data Systems, Inc., a landmark company in the emerging field of high tech started by Ross Perot.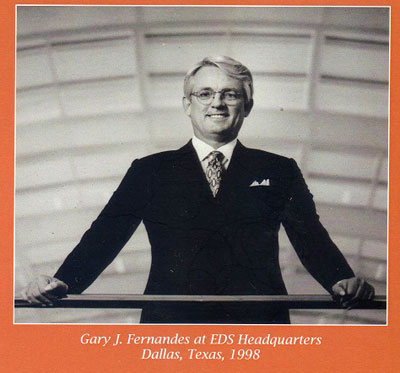 After "retirement" from EDS, Gary went on to start numerous business ventures of his own, as well as serving on Boards of Directors for entities ranging from Seven-Eleven to National Public Radio.
Thinking Allowed is a collection of writings spanning more than 20 years, many taken from his blog of the same name. Topics include travel (to every corner of the globe), politics, world leaders, spirituality, nature, the military, friends and family, and of course, Doc's Cafe. While many are told in a personal and humorous style, they all possess a depth of analysis and understanding that clearly come from an inquisitive and adventurous mind.
Copies of the book will be available for purchase and signing by the author (with proceeds generously donated to the Democratic Party of Fannin County), and refreshments will be served. We hope you will be able to join us!