Lifestyles
N. Amerca's first reveal of McLaren GT at Dallas Arboretum
Aug 5, 2019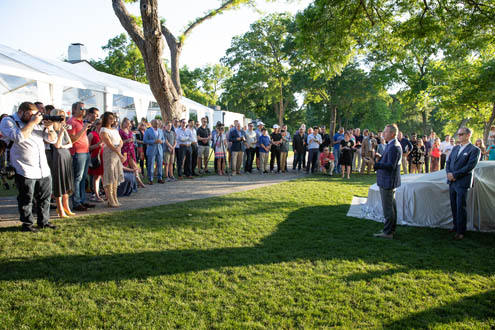 Draped on the lush green lawn of the Dallas Arboretum with White Rock Lake sparkling in the background, the setting for North Americaís first look at the new McLaren GT was serene. But, while larger and more civilized than its performance-priority predecessors, this Grand Tourer is far from reserved.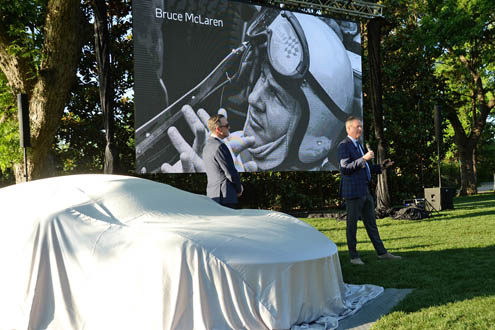 McLaren North America VP Andy Thomas (rt) with Park Place Premier Collection GM Heath Strayhan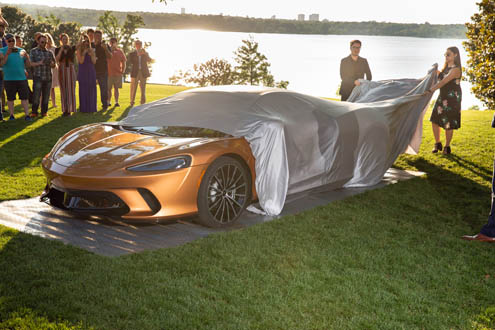 As the sun slowly began its descent, several hundred guests gathered on the lawn of the Camp House, where McLaren Dallas had the covered GT ready for its debut. Park Place Premier Collection General Manager Heath Strayhan and McLaren North America Vice President of Marketing and Communications Andy Thomas welcomed guests and set the stage for an engaging video of the groundbreaking new tourer. As soon as the drape was pulled back to reveal the golden GT, the crowd surged forward for a closer look.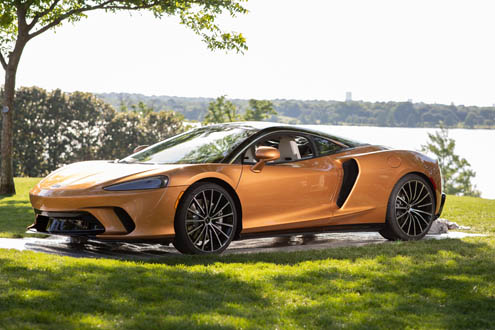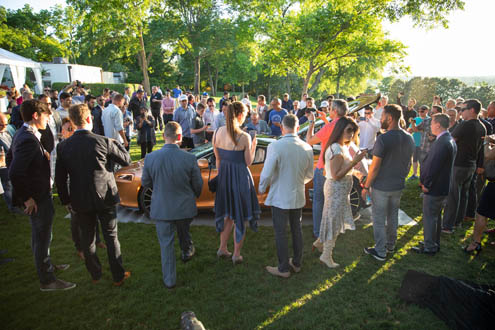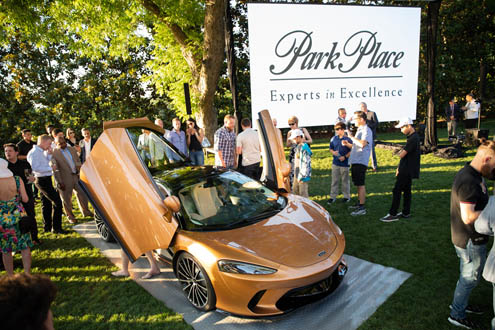 Starting at $210,000 the McLaren GT is the lightest, quickest accelerating car in its class. Combining competitive performance with spacious comfort, the GT is a radical take on the Grand Tourer. Bucking tradition, this mid-engine GT is built around a lightweight carbon fiber chassis. So, unlike conventional Grand Tourers, it isnít heavy or cumbersome. In fact, it handles like a true McLaren.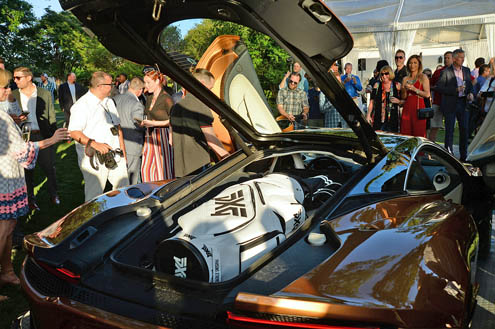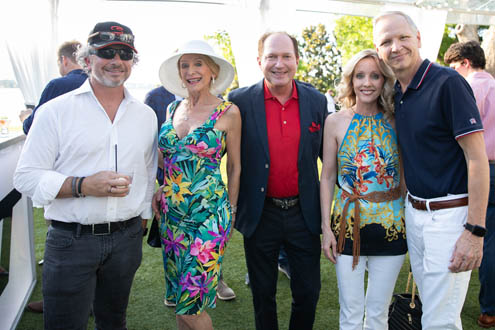 Josh Snowhorn, Anne Davidson, Mark Porter, Sherri & Scott Tilley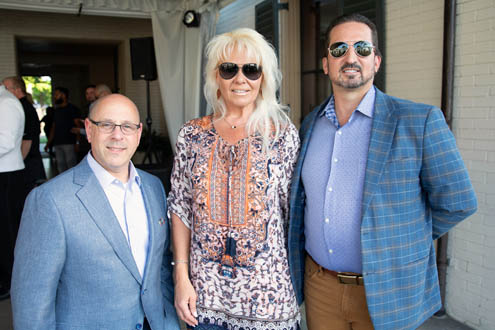 Kevin Hodes, Sharron Skea, Warren Skea
With a 4.0-liter twin-turbocharged V-8 providing 612 horsepower and 465 pound-feet of torque, this beautiful beast will propel you from 0-to-60 mph in just over three seconds while reaching a top speed of more than 200 mph. Yet it has more cargo space than many sedans. Totaling 20.1 cubic feet of space, 14.8 cu. ft. is located under a rear glass hatch on a shelf above the engine bay. Itís large enough to accommodate a golf bag or two pairs of skis and boots. Thereís another compartment under the hood in front that will fit a gym bag or overnight bag. Thatís more cargo space than many sedans.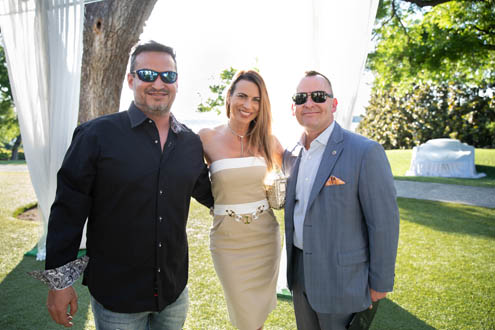 Edward & Sharron Avila with Simon Crossley, Park Place Premier Collection Sales Experience Manager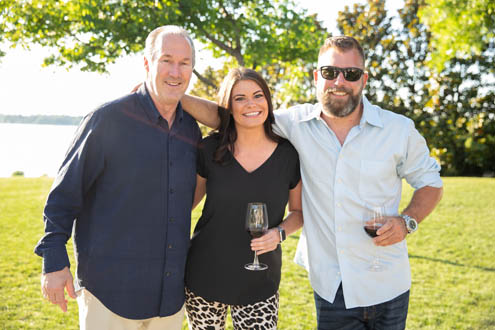 Craig Parma, Alexis Irwin, Max Von Brand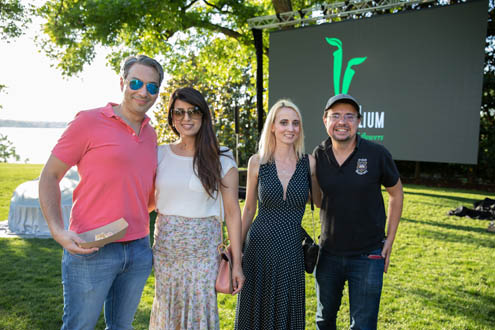 Aamer Aghn, Naureen Aghn, Sarah & David Wilson
Inside the cabin, the seats are raised for easier entry and exit. The interior breathes luxury and comfort. A seven-inch touchscreen is located within easy reach of the driver with sophisticated graphics that were inspired by private jets rather than the automotive world. The whole experience is designed to feel as intuitive as a tablet or smartphone. Satellite navigation, Bluetooth, media streaming and digital radio are at the driverís fingertips as is a selection of ambient lighting, dual zone climate control and vehicle settings.
Chris Anderson, Korey Williams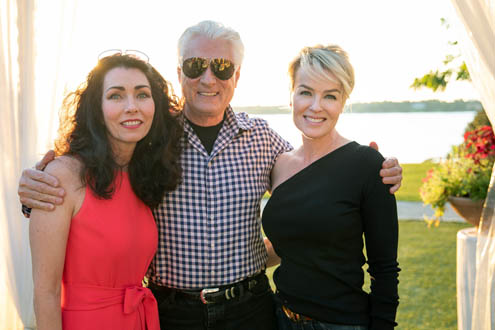 Denise Fountain, JW Dilmock, Heather Gilmore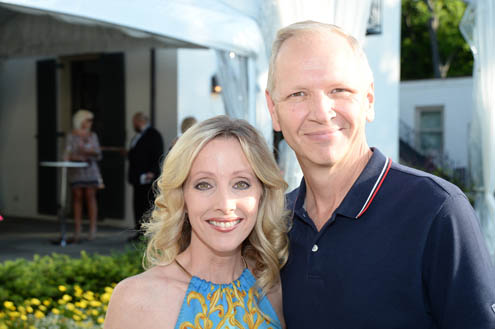 Sherri & Scott Tilley
Meanwhile, back at the Arboretum, guests enjoyed a selection of wines by J Winery & Vineyards. Mixologists also created a special McLaren GTrita with Milagro Tequila, blood orange juice, fresh lime juice, Agave Nectar and a hint of vanilla. Steel City Pops refreshed guests with delicious, customizable frozen treats. III Forks and Cantina Laredo served a selection of passed hors díoeuvres and savory street tacos.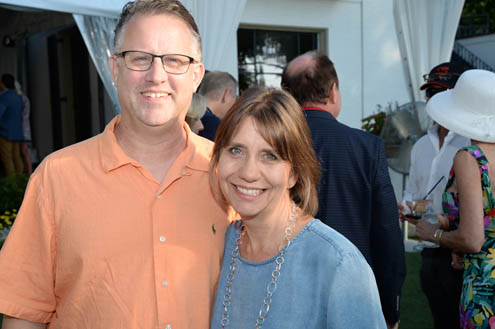 Brian & Sharon Ratcliff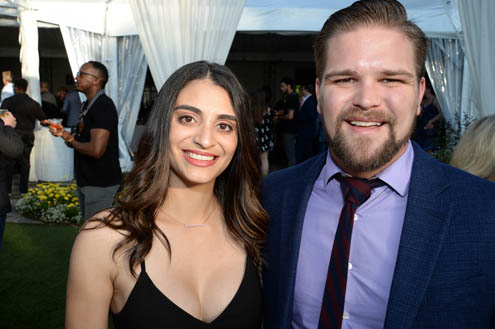 Kelsey Karanges, Nolan Taylor Eberl-Coe, Regional Territory Manager at Hagerty International Ltd
Inside the Camp House guests registered to win a Track Level 3 Ė Advanced Level Pure McLaren Experience, including overnight accommodations; one-on-one tutoring by a McLaren driver/coach; a half-day of classroom instruction; a guided track walk; five, 20-minute track sessions in either a McLaren 600LT or 720S; video analysis/telemetry sessions; VIP hospitality including lunch and refreshments throughout the day, plus dinner with McLaren drivers and guests.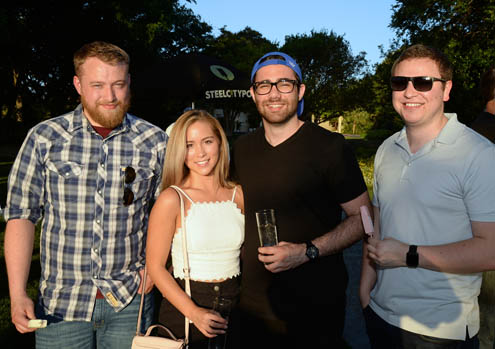 Wyatt Ramsey, Haley Lewis, Arya Farahmand, Daniel Shofner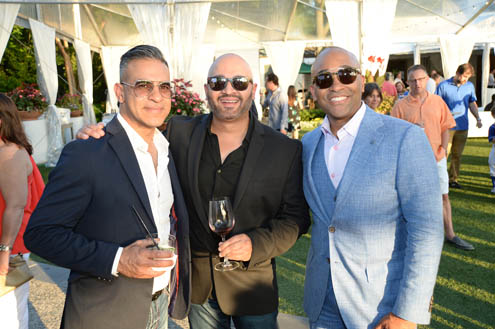 Tony Ramji, Paul Patel, Park Place Premier Collection Sales Director Malcolm Gage
Donít worry if you missed the chance to sign up to win a Caribbean cruise for two on the $1 billion Celebrity Cruises Edge, which made its maiden voyage last December. Youíll have chances throughout the summer at other Park Place events. Or at the September 28th Park Place Luxury & Supercar Showcase at the Four Seasons Resort and Club Dallas at Las Colinas, where the drawing will be held at the end of the day.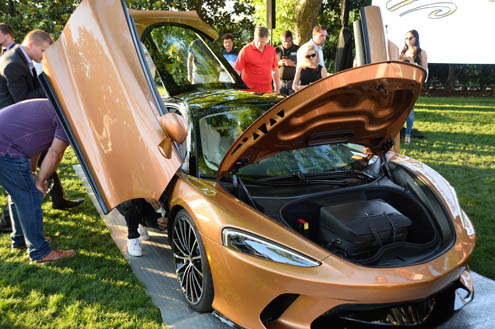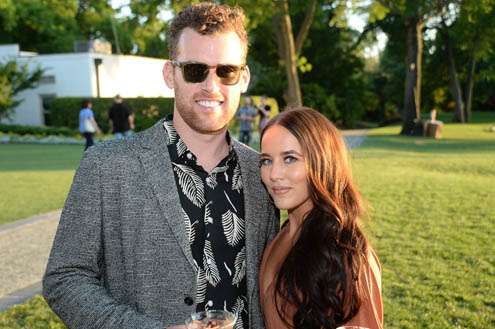 Colin Moran, Ashley Barrett
McLaren Dallas is part of Park Place Dealershipís Premier Collection, located at 5300 Lemmon Avenue near Love Field.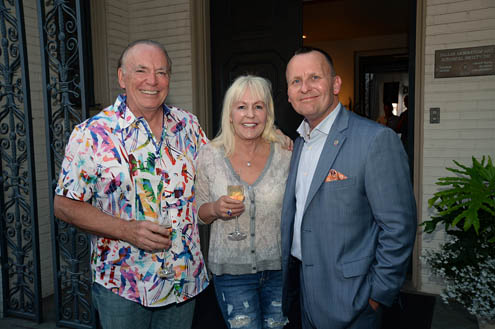 Jim & Caroline Nixon with Simon Crossley, Park Place Premier Collection Sales Experience Manager
Ken Schnitzer founded Park Place Dealerships in 1987 with a single Mercedes-Benz dealership on Oak Lawn. Today, Park Place employs more than 2,000 people and operates 16 full-service dealerships representing luxury brands including Lexus, Mercedes-Benz, Porsche, Volvo, Jaguar, Land Rover, Rolls-Royce, Bentley, McLaren, and Maserati. For more info, visit parkplace.com