Local News
IRS stresses data security during Small Business Week
May 11, 2019
Dallas, Texas -- During National Small Business Week, May 5-11, the Internal Revenue Service is highlighting data security. Individuals are not the only ones who need to protect their identities. Businesses and other organizations, especially trusts, estates and partnerships, can also be victims of identity theft. For example, criminals may file Forms 1120 (corporations), 1120S (S corporations) or Schedules K-1 in their names. Last year, 2,450 businesses reported that they were victims of tax-related identity theft, a 10-percent increase over 2017.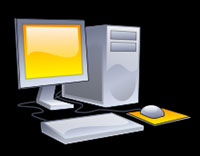 "Always use security software with firewall and anti-virus protections, said Clay Sanford, an IRS spokesman. "Make sure the security software is always turned on and can automatically update."

Sanford noted that it is also important to encrypt sensitive files such as tax records that are stored on computers, and he urged the use of strong, unique passwords for each account.

Businesses and other organizations can help combat identity theft by educating their employees, clients and customers. Learn to recognize and avoid phishing emails, threatening calls and texts from thieves posing as legitimate organizations such as banks, credit card companies and even the IRS. Do not click on links or download attachments from unknown or suspicious emails.

Payroll and human resources employees should be aware of a dangerous phishing scam. The Form W-2 scam tricks payroll and human resources employees into sharing employee wage and income information by posing as a company executive. See Form W-2/SSN Data Theft: Information for Businesses and Payroll Service Providers.

Businesses that retain sensitive financial data should review and update their security plan. Publication 4557, Safeguarding Taxpayer Data (PDF), provides a good starting point and includes helpful recommendations.