Lifestyles
Sherman: History Comes Alive 2019
Apr 30, 2019
Sherman, Texas -- "History Comes Alive," the annual historic tour through West Hill Cemetery will be returning on Saturday, May 4. The tour through the cemetery allows people to learn about influential figures from Sherman and the Grayson County area.
The tour will guide tourists through West Hill Cemetery, stopping at the graves and historical markers of various prominent local people. This year's tour will include Edward Younger Goode, Lydia Starr McPherson, Mrs. Oliver A. Carr "Mattie," Andrew Hanson, Bruno H. Zauk, and the Great Sherman Storm of 1896. Each stop will allow tourists to hear the stories and history of these individuals through character actors playing each historical figure.
"History Comes Alive" is scheduled for Saturday, May 4, 2019. Tickets are available starting April 18, but they are limited so please order quickly. Ticket times are available from 9:00 a.m. to 2:00 p.m. every half hour with the 12:00 p.m. time being handicap accessible. Tickets can be purchased in person at the museum, by phone at (903) 893-7623, or at the Touch of Class Antique store on the corner of Crockett Street and Lamar Street in downtown Sherman. Tickets for adults are $20, tickets for students with an ID are $10, and tickets for museum members are $15.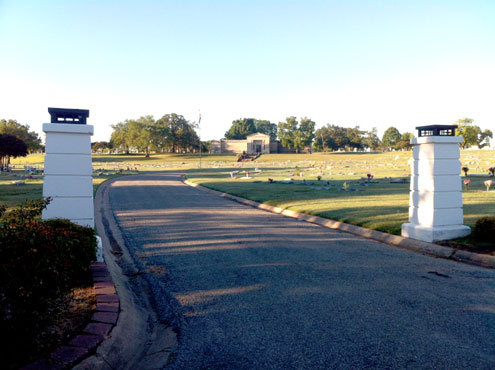 About The Sherman Museum
The Sherman Museum is a non-profit 501(c) (3) educational organization devoted to collecting, preserving and interpreting objects of historical significance for visitors and residents of Grayson County and the Greater North Texas Region. The museum was previously known as The Red River Historical Museum prior to a name change in March 2011.
For more information about The Sherman Museum contact us at www.theshermanmuseum.org.