Local News
McKinney Garden Club to meet April 9
Apr 9, 2019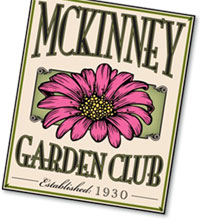 McKinney, Texas -- "Glass Gardens" -- the assembly of terrariums -- will be the featured subject at the next meeting of McKinney Garden Club.

The McKinney Garden Club and guests will meet 11:30 a.m. Tuesday, April 9 at 306 N. Church Street Auditorium - upstairs.

Marilee Crawford, Collin County Master Gardener will lead a discussion regarding the assembly of terrariums.

A light lunch will be prepared by club hostesses.

A short business meeting will take place.

For more information about McKinney Garden Club, please visit the organization's website.