Local News
Butterfly docent training at Hagerman April 6
Apr 6, 2019
Butterfly docent training
Saturday, April 6, 10:00 a.m.-11:30 a.m.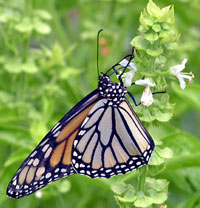 Do you love butterflies and native plants? Do you enjoy being outdoors and meeting new people? If so, then consider joining a group of volunteers who serve as docents in the Butterfly Garden at Hagerman National Wildlife Refuge.

Training for new and returning docents will be held on Saturday, April 6, from 10:00 a.m. - 11:30 a.m. at the refuge in the FOH meeting room with the first Garden Walk of the year to follow from 12:00 noon - 2:00 p.m. Bring a brown bag lunch and join us for the day!

Please RSVP to friendsofhagerman@gmail.com if you plan to attend.