Sports
Leonard's Madelyn Butler awarded Wendy's® High School Heisman® Scholarship
Jan 14, 2019
Leonard, Texas -- Madelyn Butler, a senior at Leonard High School, is a Wendy's® High School Heisman® Scholarship winner.
Butler is captain of the volleyball and cheerleading teams; participates in Beta, student government, and tennis.
The Wendy's® High School Heisman® Scholarship was created by Wendy's founder Dave Thomas in 1994. Wendy's High School Heisman is a joint program between Wendy's and the Heisman Trophy Trust, host and custodians of the Heisman Memorial Trophy®.
Eligibility begins with maintaining a GPA of 3.0 (B average) or better. Applicants also need to be proven leaders and role models within their school and community. And applicants must perform in at least one of the 47 school sponsored sports recognized by the International Olympic Committee in the Summer and Winter Olympic Games or the National Federation of State High School Associations.
A $500 college scholarship is awarded to a male and female from each state.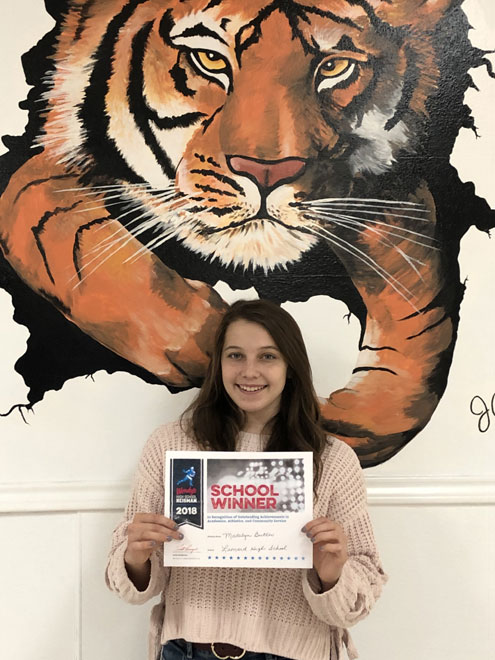 Madelyn Butler