Sports
Bonham Warriors 74, Bells 45
Jan 5, 2019
Bonham, Texas -- Bonham's Tanner Reaves and Josh Ukpe combined to score 54 points as the Warriors moved to 3-0 in District 10-3A with a 29-point win over the Bells Panthers.
Bells jumped out to a 6-2 lead, but a three-pointer by Bonham point guard Tyler Rodriguez gave the Warriors a 7-6 lead. Tanner Reaves followed with a triple and Josh Ukpe knocked down a pair of three-pointers as Bonham reeled off a 14-0 run to go up 16-6. The Warriors had an 18-8 advantage as the first quarter ended.
Bonham sophomore Tanner Reaves hit five three-pointers in the second period and the Warriors led, 39-29, at halftime.
Bonham poured in 24 points in the third quarter, highlighted by an alley-oop pass from Rodriguez to Ukpe to give the Warriors a 63-39 cushion heading into the fourth quarter.
Bonham finished the night with a 74-45 district win.
Tanner Reaves had eight triples and a game-high 28 points, while Josh Ukpe was only two points off the pace with 26 points.
Tyler Rodriguez put up seven points, Cam Reed scored six, Gaige Cravin hit a triple, with Brant Stuber and Brandon Dona both pitching in two points.
Priest led Bells with 15 points and Hawthorne dropped in a dozen points.
Bonham (3-0) travels to Van Alstyne on Tuesday, January 8, while Bells will host Whitewright.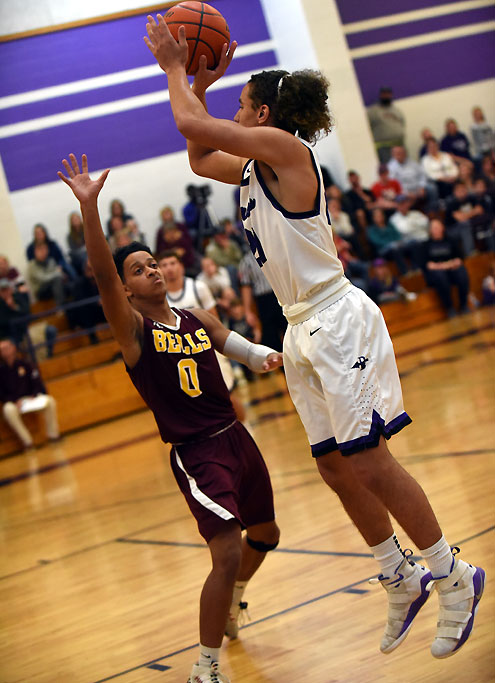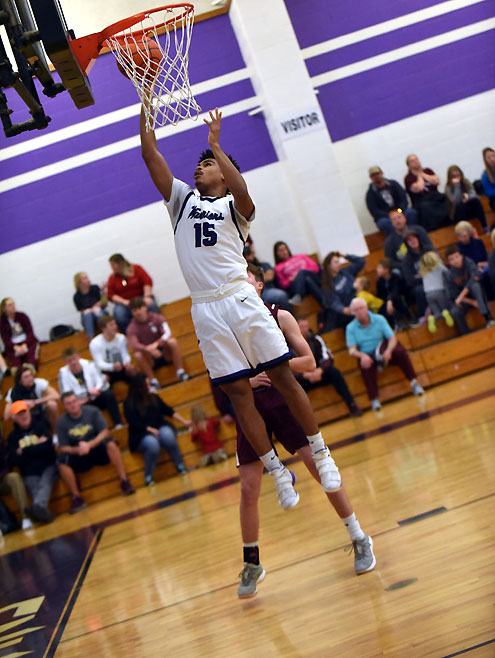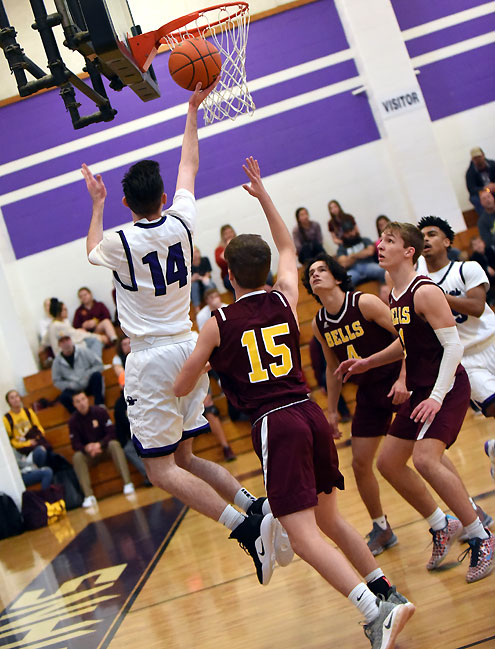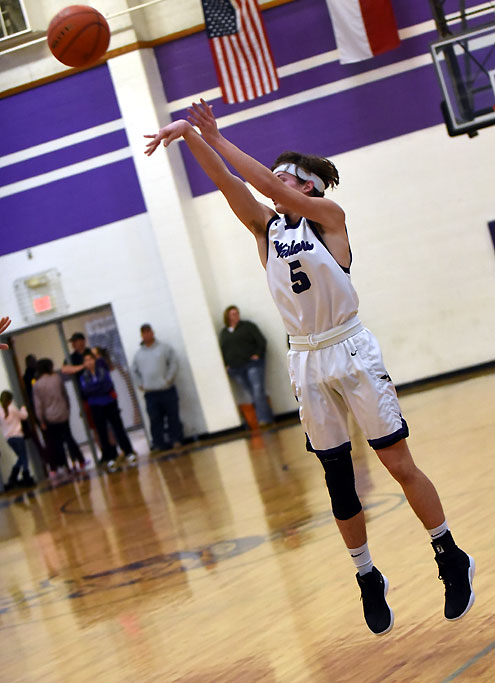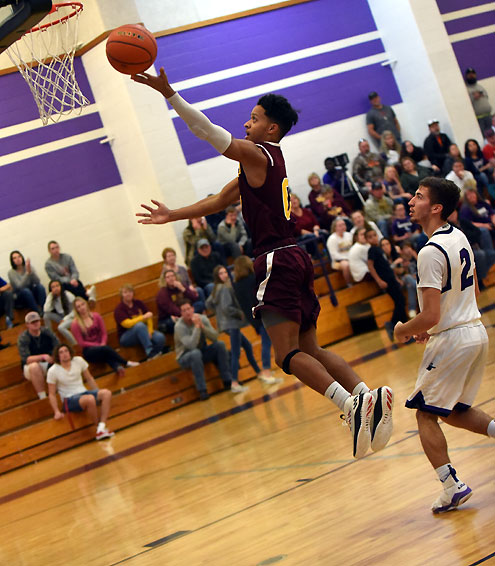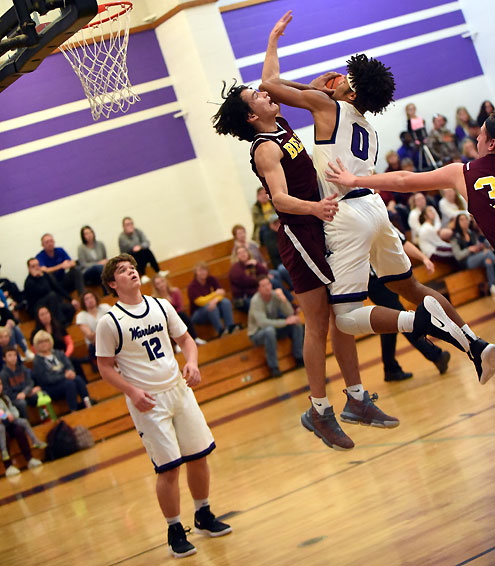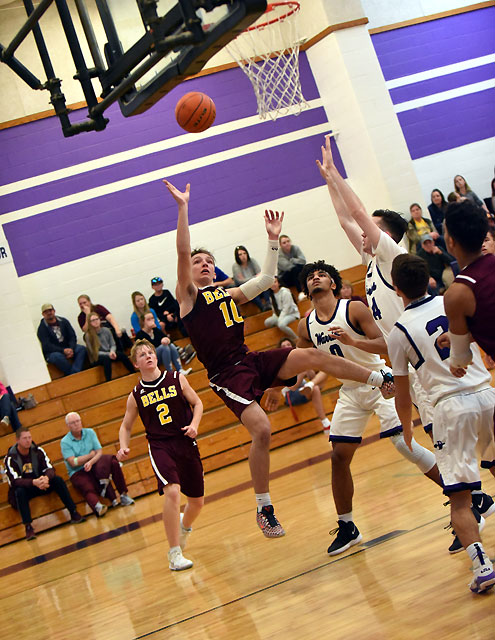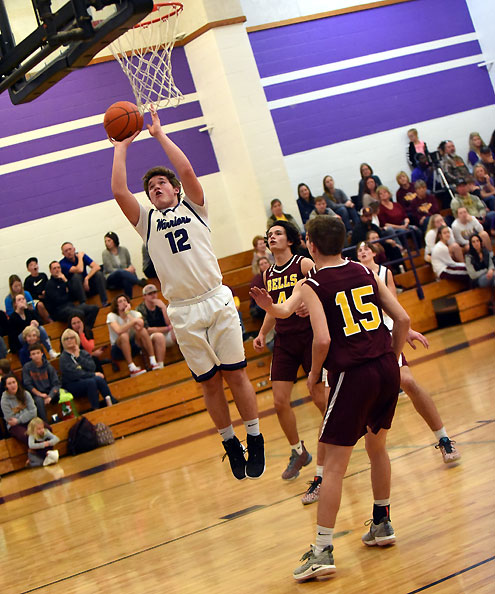 photos by Allen Rich