Entertainment
World War I uniform of Ernest Parker on display at Bullock Texas History Museum in Austin
Jan 17, 2019
Fannin County, Texas -- The Fannin County Museum of History is proud to announce that the World War I naval uniform of Fannin County native Ernest Parker is now on display at the Bullock History Museum in Austin, on loan from the Fannin County Museum of History.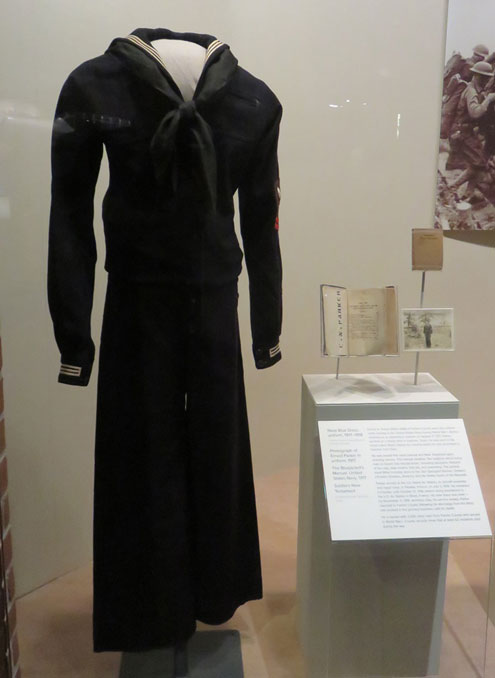 Ernest Parker, who grew up in Ivanhoe and later ran a country store in Ivanhoe, enlisted in the US. Navy as an apprentice seaman on August 17, 1917, and was sent to the Great Lakes Naval Station for training where he was promoted to Seaman 2nd class.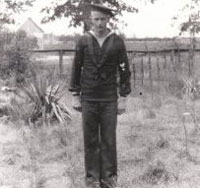 Parker arrived at the U.S. Naval Air Station in Pauillac, France, on July 5, 1918. He remained in Pauillac until October 31, 1918, before being transferred to the U.S. Air Station in Brest, France. His time there was brief — by November 11, 1918, Armistice Day, his service ended. Parker returned to Fannin County following his discharge from the Navy.

Mr. Parker's daughter, Mittie Beth Parker Winn, donated his navy uniform and two photos of him in the uniform to the Museum a number of years ago.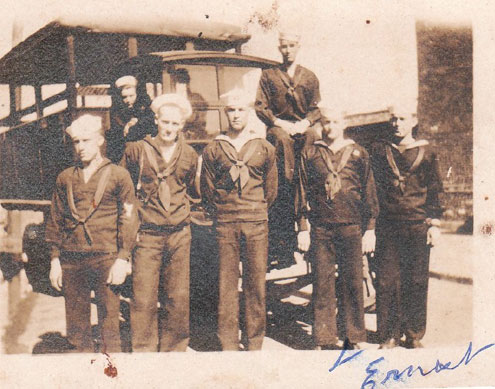 About a year ago I contacted the Bullock Museum to let them know that our Fannin County Museum had a number of World War I items (including both the Navy uniform and also Army uniforms) which would be available for loan if the Bullock Museum was interested. Some months later I received a call and was told that the Bullock Museum was very interested in the Navy uniform, as these were rare, especially given that we also had photographs of Ernest in the uniform.
The Museum is delighted that the uniform is now on display in Austin and will be part of a larger exhibit on World War I from the Minnesota Historical Society beginning on March 16. In addition to the uniform, Elizabeth Stephens, the granddaughter of Ernest Parker, has also loaned the Bullock Museum his naval manual and a pocket-sized New Testament which he was issued upon entering service.
Elizabeth Stephens also recently provided the Fannin County Museum with a wonderful photo of Mr. Sam (Sam Rayburn) and other men gathered around a potbellied stove in Mr. Parker's store in Ivanhoe. Mr. Parker is the man in the far right with the cigar. Others are not identified, but written on the back of the photo is "For Ernest Parker with compliments of his friend. Sam Rayburn" and also the names "Mr. White" and "Mr. Ferguson."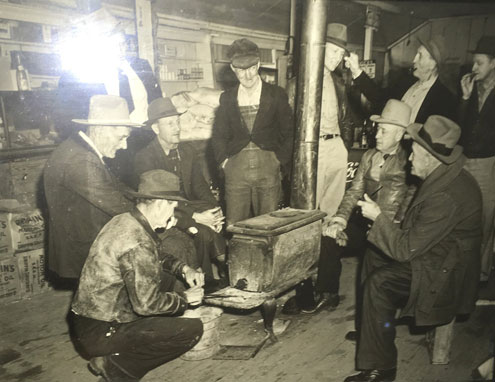 Our records show that about 62 Fannin County men died in service in World War I and about 950 World War I veterans are buried in Fannin County. Doubtless many other Fannin County young men who served in World War I eventually left Fannin County, but Ernest Parker remained here.
If you are in Austin stop by the Bullock Museum and see the exhibit. While there you can also see photographs made by another Fannin County native, Erwin Smith.