Local News
Suspect in Anna shooting apprehended
Dec 7, 2018
Victim listed in stable but critical condition
UPDATE: Anna Police Detectives identified Benito Gutierrez's location in Missouri and the suspect was apprehended by the Kansas City MO Police Department. He will be returned to Texas shortly to face charges.
----------------------------------------------------------------------------------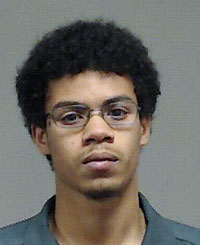 December 6, 2018 11:25 a.m. – Police investigators working on the early morning shooting incident in Anna have identified a suspect and are seeking his whereabouts. An arrest warrant has been issued for Anna resident Benito Gutierrez, 20, for Aggravated Assault with a Deadly Weapon.

Details of the incident are being gathered and analyzed by Anna Police working the case and have not been released at this time.

The unnamed victim, also a resident of Anna, underwent surgery and is listed in stable but critical condition.

Gutierrez is considered armed and dangerous. Anna Police are asking for public assistance in gathering information concerning the suspect's whereabouts.

Persons with information are asked to contact police immediately at (972) 924-2848.