Local News
Lead architect for restoration of Fannin County Courthouse visits Bonham to study restoration bids
Dec 4, 2018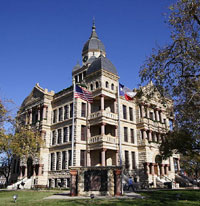 Denton County Courthouse-on-the-Square

Fannin County, Texas -- David Chase is an architect. If his name doesn't ring a bell, perhaps you are familiar with a couple of his past restoration projects: Denton County Courthouse and McKinney Performing Arts Center. In fact, Mr. Chase has 16 fully restored courthouses to his credit, which is probably more than any architect in Texas, with four more courthouse restorations in progress.

Chase is a principal of Architexas, having joined the company 22 years ago. The firm specializes in architectural planning and historic preservation. As the lead architect in the restoration of the 1888 Fannin County Courthouse, Chase was in Bonham recently, along with Anne Stimmel, another architect and an associate at Architexas, to participate in the bidding process that will eventually determine which contractor will be responsible for restoring the 128-year-old courthouse.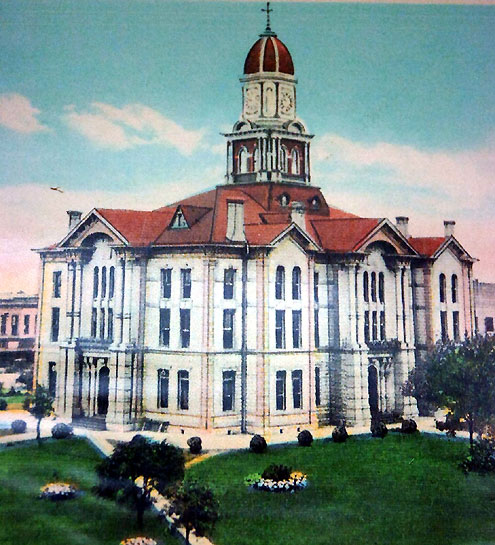 1888 Fannin County Courthouse
While no specific information is released regarding the bids to insure the integrity of the process, by all indications this was a very competitive bidding session.
Once the bids are graded and a general contractor is selected for the restoration phase, and with a construction manager in place, Chase believes the project is 18-24 months from completion.
A more specific timeline and information regarding which quarry will be used is speculation until the general contractor and construction manager have boots on the ground and study the situation.
Chase said that if an existing quarry can match the original limestone used on the Fannin County Courthouse in the late 1880s, that could prove to be the most cost-effective course of action, as long as tests indicate the limestone from this new quarry would age in a similar manner as the limestone from the old Gober, Texas quarry.
At the same time, as an architect with a distinguished career in heritage projects, Chase certainly appreciates the distinction of quarrying the limestone from the same formation west of Gober that was used to construct the 1888 Fannin County Courthouse. In addition, the limestone from Gober would possess identical aging properties as the limestone on the courthouse now.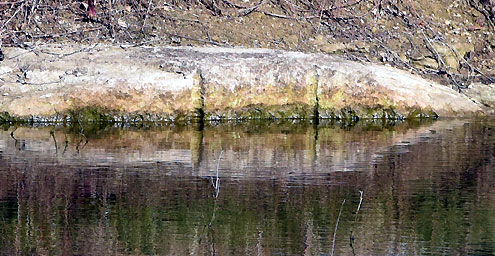 Some signs of the old quarries west of Gober are still visible.