Farm and Ranch
Last day to order fruit, pecan, landscape trees for Fannin County
Dec 18, 2018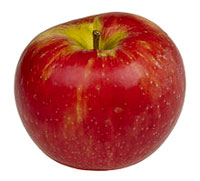 Fannin County, Texas -- The Fannin 4-H Clubs, Master Gardeners and the Fannin Soil and Water Conservation District are again offering fruit, pecan, grape and blackberry bushes in our annual tree sales. The proceeds from this fundraiser will be used for youth activities, community service, and educational programs to benefit the citizens of Fannin County.

Landscape trees: Texas Ash, Crepe Myrtle (red), Chinese Elm, Burr Oak are $16 and these trees are 2'-4'. Texas Red Buds are $20 each, and are 4-5 foot.

The fruit trees that we have available are - Apple (Golden Delicious, Gala, Granny Smith and Pink Lady Apple are $21 each.)

Moonglow Pear, - Allred & Santa Rosa Plum. Moorpark Apricot. Peaches; Ranger, Majestic & Red Globe. Peaches, Pear and Plum are $21 each. Fruit trees are 2'-4'feet.

Pecan varieties we have this year are: Choctaw, Desirable, Kanza and Pawnee @ $32 each. They are 2'-3' Papershell.
Blackberries: Brison-thorns, Womack-thorns @10 for $26 or $25 for $60.

Grapes: Champanel, Shrank Mustang. Muscadine Lomanto Grapes are $10, and the Victoria Red are $15 each and are limited.

For descriptions and information on trees please go to our website; http://fanninswcd.com.

To order trees call: 4-H at 903-227-2732, the Master Gardeners at 903-583-7453 or you may call Mary Jane Godwin at 903-583-9513 ext. 3, Fannin SWCD. You may go to the Fannin SWCD website at http://fanninswcd.com and click the services button to download the tree forms and either mail, or drop them off at the district office at 2504 North Center Street, Bonham, Texas 75418

The last day to order trees will be December 18.

Delivery date will be Thursday January 17, 2019 and Friday January 18. Delivery date is subject to change. Pickup at the Derrell Hall Education Center at 2505 North Center St.