Sports
Dodd City Lady Hornets defeat Tom Bean, 3-1
Oct 6, 2018
Tom Bean -- The duo of Sarah Brent and Journie Hilliard combined for 28 kills and Cassandra Woodlee slammed down seven kills as the visiting Dodd City Lady Hornets topped the Tom Bean Lady Cats, 3-1.
Dodd City took the first set, 25-17, only to watch Tom Bean pull even in the match with an identical 25-17 victory in the second set.
Dodd City finished the night with two wins, 25-19 and 25-23, to clinch the match.
Journie Hilliard finished with 14 kills and three blocks, Sarah Brent also had 14 kills, Cassandra Woodlee had seven kills, with Delaney Pilliod and Tori Dotson each putting down a kill.
Pilliod passed out 35 assists to her Lady Hornet hitters and also led Dodd City at the service line with three aces.
Dotson had a pair of aces, while Camryn Hubbard and Paizley Vaught each slipped an ace through the Tom Bean defense.
Lexi Ellis led Tom Bean with eight kills, with Chloe Farrer, Kaitlyn Lind and Kelly Cox all finishing with three kills apiece. Taylor Whitehurst put down a pair of kills, while Kyndle Selman, Lauren Getts and Shelby Mason each collecting one kill.
Ellis had a match-high nine aces and Farrer had three blocks.
Dodd City will host Trenton on Tuesday
DC stats vs. Tom Bean
Sarah Brent: 14 kills
Journie Hilliard: 14 kills, 3 blocks
Delaney Pilliod: 35 assists, 3 aces, 1 kill
Cassandra Woodlee: 7 kills
Tori Dotson: 1 kill, 1 assist, 2 aces
Camryn Hubbard: 1 ace, 1 dig
Paizley Vaught: 1 ace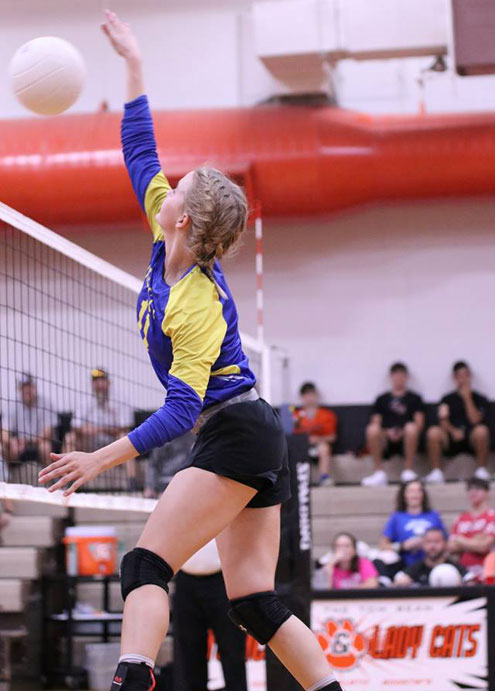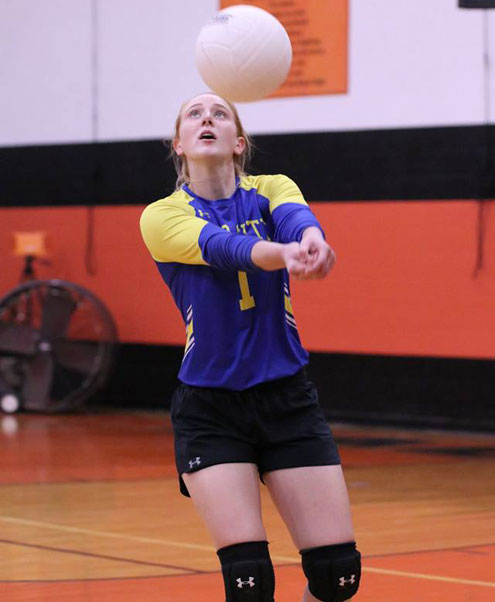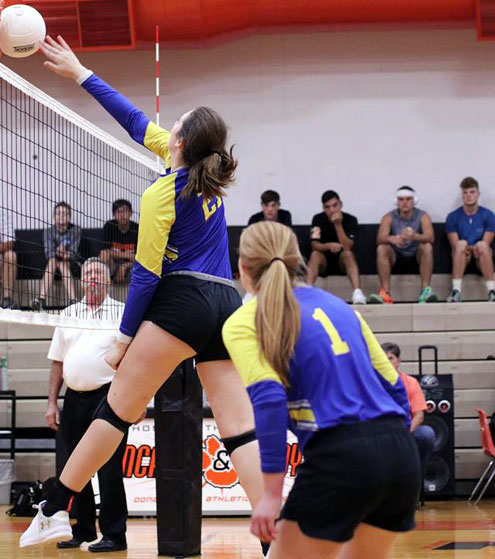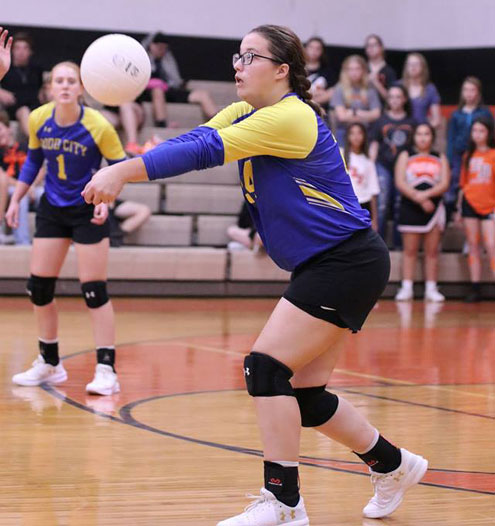 photos by Sarah Brent