Local News
Record rainfall forces road closures in Fannin County
Sep 24, 2018
Update - drone photos by Kyle Porter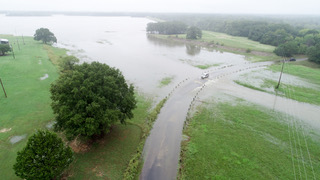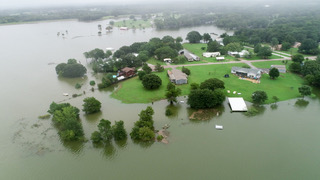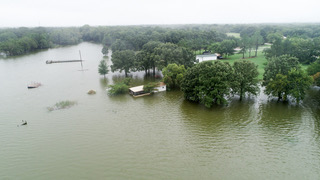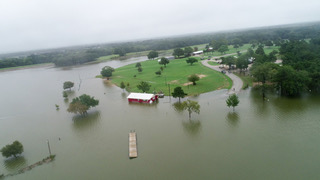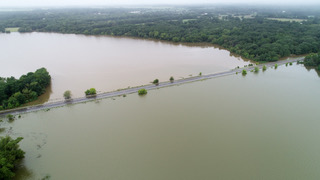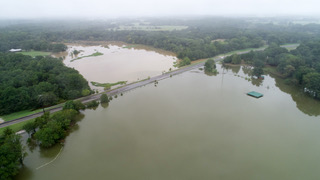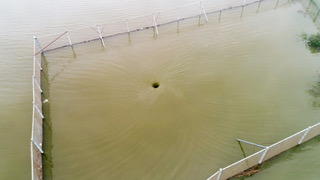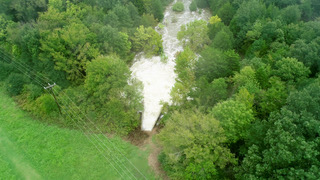 ------Update with photos taken Sunday morning-----
Bonham -- After receiving more than 14 inches of rain in 48 hours, water levels were slowly receding Sunday morning. Hwy 56 east of Bonham is now open to traffic.
FM 271 west of Bonham State Park remains closed, with water and debris covering the bridge over Bois d'Arc Creek.
For the first time in memory, all three bridges on FM 273 over Lake Bonham were underwater and closed, but water levels are receding and, by late Sunday afternoon, all three bridges are expected to be reopened.
The Java Joint concession stand at Lake Bonham appears to be inundated with approximately 18 inches of water.
CR 2610 behind Lake Bonham remains closed.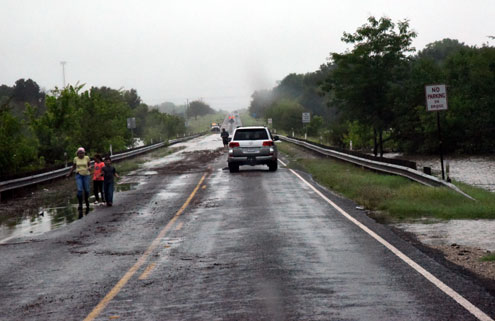 One of the flooded bridges over Lake Bonham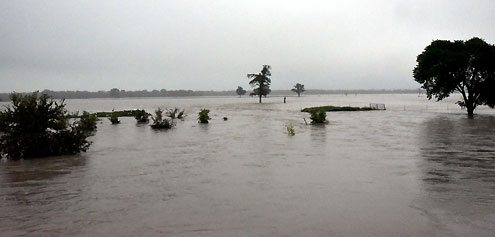 Looking north from U.S. 82
At least the fishing was good!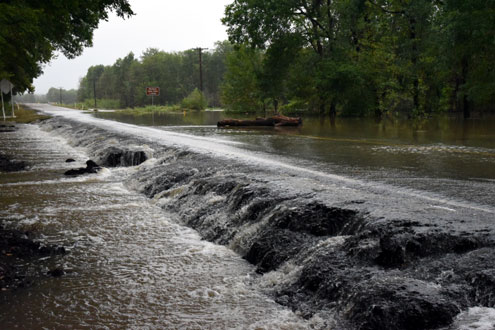 FM 271 near Bonham State Park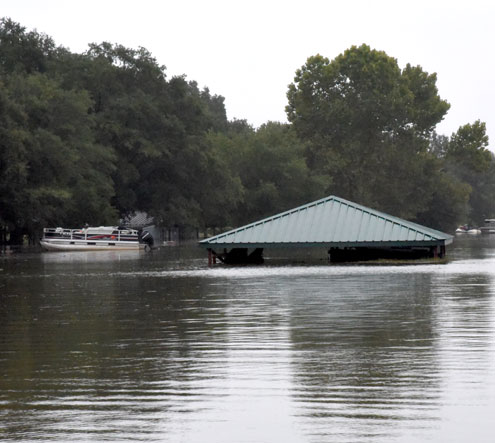 Some watercraft owners had to move boats that were hitting the top of boat houses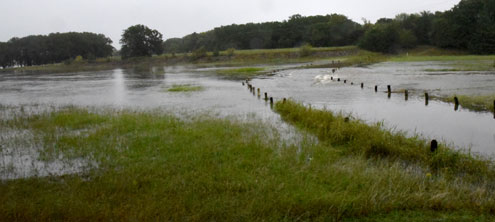 Spillway at Lake Bonham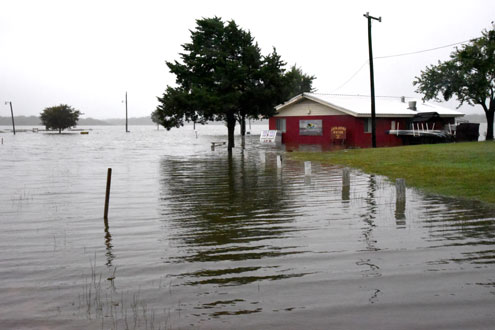 Concession stand at Lake Bonham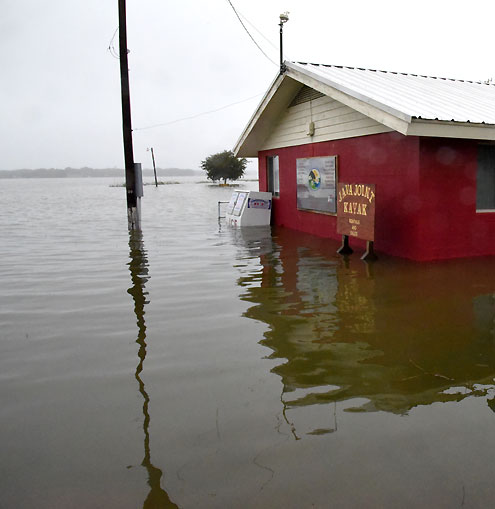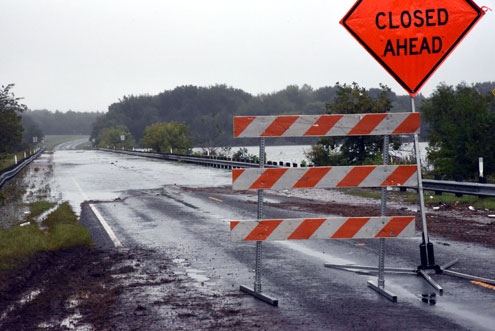 ---------------Original article and photos---------------------
The National Weather Service has declared an emergency alert flash flood warning for the Fannin County area until 11:30 p.m. Saturday, September 22, 2018.
Avoid flooded areas. Fannin County Pct. 4 Commissioner Dean Lackey reported that CR 2605 is closed at the north end of Lake Bonham. DO NOT attempt to cross it as itís already approximately two-feet deep and the water is still rising.
In Precinct 4, in addition to CR 2605, Commissioner Lackey reports that CR 2900, CR 2904, CR 2945 and CR 3210 are also closed.
North Shore Drive is also underwater.
This area receives an average of 45 inches of rain annually, however residents are reporting 14 inches of rain in the last 48 hours.
At Lake Bonham, the water level had risen 5.5 feet by mid-afternoon Saturday, sending water over the spillway and forcing some boat owners to relocate boats that were hitting the tops of boat houses. As of 10:00 p.m. Saturday, the water level at Lake Bonham was up seven feet in the last 24 hours.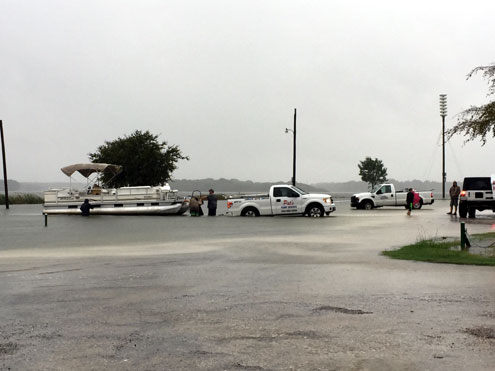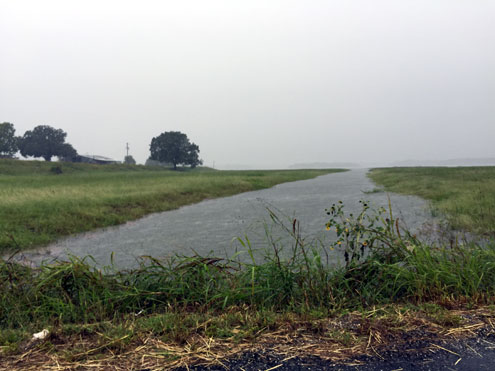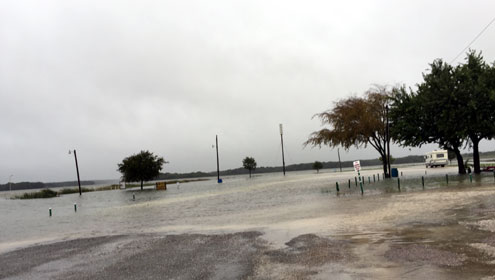 photos by Kyle Porter