Local News
McKinney Fire Department responds to 4 structure fires during storm
Aug 20, 2018
The cause of the fires is under investigation
McKinney, Texas (August 18, 2018) – The McKinney Fire Department (MFD) responded to seven lightning calls during the severe weather that rolled through Collin County Saturday night. That included four structure fires.
A home in the 2900 block of Sunset Ridge was completely destroyed. The family and their pets were able to get out safely.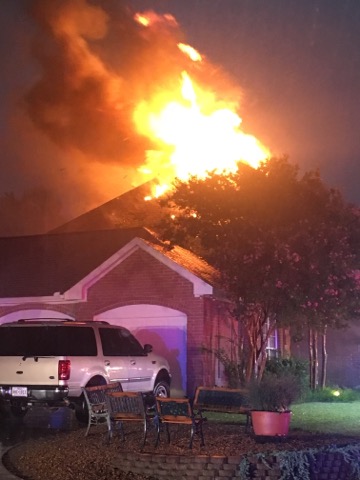 Fire Investigators are on multiple scenes and will determine whether lightning sparked the fires.
"This is why it is so important to get out quickly when you hear that smoke alarm go off," said Fire Marshal Mike Smith.
More safety information can be located at www.mckinneyfire.org or www.nfpa.org.