Front Page
Chillin' in the highlands
Oct 5, 2018
As we enter the dog days of summer, it often seems there are only two types of Texans; those already in Colorado and those left behind to dream of walking through snow that still exists in the rarified heights of the Rocky Mountains.
Most of us know exactly what Scottish poet Robert Burns meant when he said, "My heart's in the highlands, wherever I go."
To get to the Rockies from Fannin County requires a 12-hour drive through what often resembles lunar terrain punctuated by pump jacks and wind turbines, but visions of a hike to a high-country lake just after ice-out, or memories of a brown trout slamming a lure tossed into the Arkansas River are even more stimulating than the big cups of coffee slammed down in Dumas, Texas and Raton, New Mexico along the way.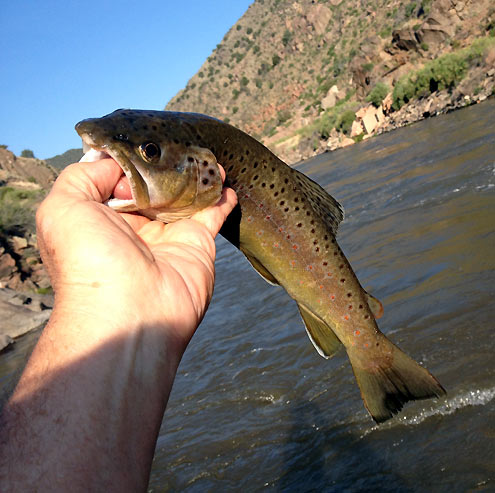 A brown trout gets returned to the Arkansas River near Cañon City.
Yet, fishermen are only one group of people who gladly trade 53 weeks of labor for one week in the mountains. The most common sight headed west these days is trailers hauling four-wheelers bound for the narrow, unpaved passes high in the Rockies. Some travelers make this journey to treasure the rapidly disappearing historic mountain towns, while others come to pan for treasure in back-country streams. Perhaps photographers are the most fortunate group because their favorite pastime begins in the high plateaus of New Mexico, long before the Spanish Peaks or the snow-capped Sangre de Cristo Mountains peak over the horizon.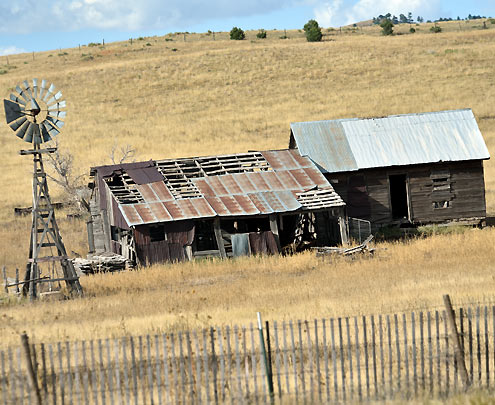 Raton Pass, the gateway to Colorado, offers several more opportunities for photographers. At 7,834 feet above sea level, this historic mountain pass on the Santa Fe Trail soon delivers the first vistas of Colorado. Where wagons once creaked along single file up the rocky terrain for a week, modern automobiles can put Raton Pass in their rear view mirrors in a matter of minutes.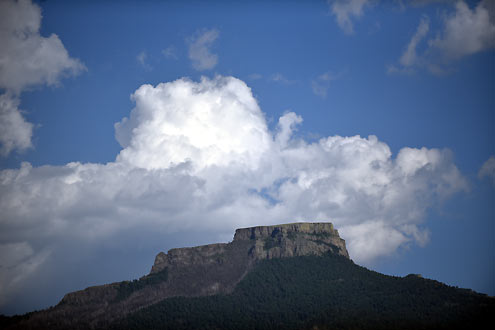 At 9,626 feet, Fisher's Peak towers over Trinidad.
Shutterbugs are sure to recognize the mission-style remains of the old St. Aloysius Catholic Church that once served a thriving coal mining camp called Morley. Located 10 miles north of Trinidad, Colorado, on the west side of I-25, the morning light seems to bring the old church back to life.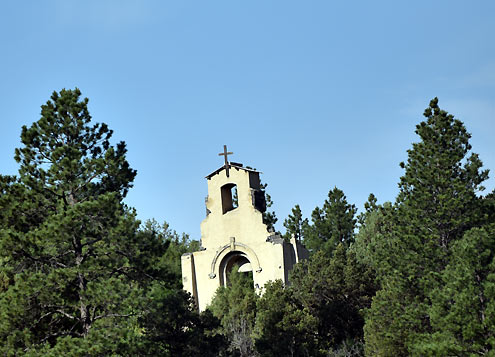 The destination for this adventure is the headwaters of the Arkansas River, near Leadville, Colorado. At an elevation of 10,152 feet, Leadville has the distinction of being the highest incorporated town in the U.S.
Rising near Leadville, this is a river that truly knows how to make an entrance as it drops almost 7,000 in its first 100 miles before dramatically leaving the mountains via the 1000-foot deep Royal Gorge.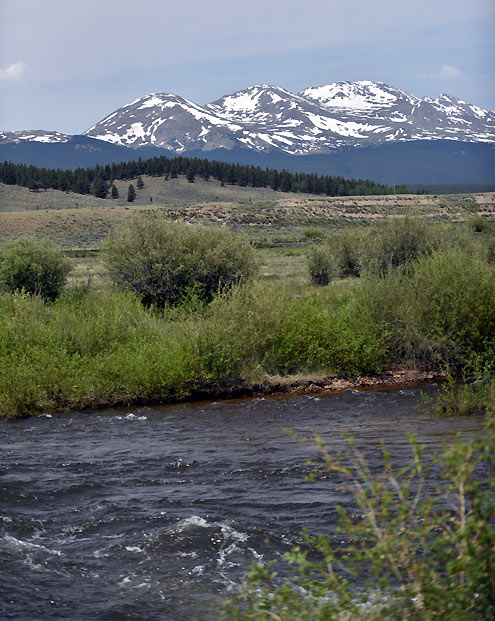 The upper Arkansas River near Leadville.
Colorado has 9,000 miles of trout streams, yet only 322 miles qualify as Gold Medal Fisheries; 102 of those Gold Medal miles are on the Arkansas River.
The crystalline waters of the narrow upper Arkansas River meanders through the high mountain valley just south of Leadville until tributaries turn it into a powerful river by the time it reaches Salida, Colorado, where legend has it the river holds 5,000 trout per mile.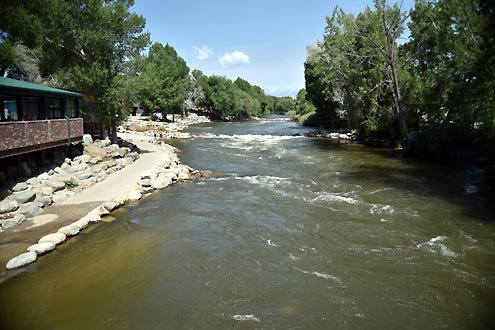 The Arkansas River runs through downtown Salida.
Much like the river, the towns along the Arkansas River grow larger as travelers head south out of the highlands. At the top of the valley, Leadville has a population of about 2,500, Salida has approximately 5,500 residents and 16,500 people call Cañon City home.
Salida and Cañon City both have fascinating historic downtowns. To road-weary fishermen who survive the 12-hour drive from Texas on granola bars, Di Ritos Italian Cuisine in Cañon City is a welcome sight.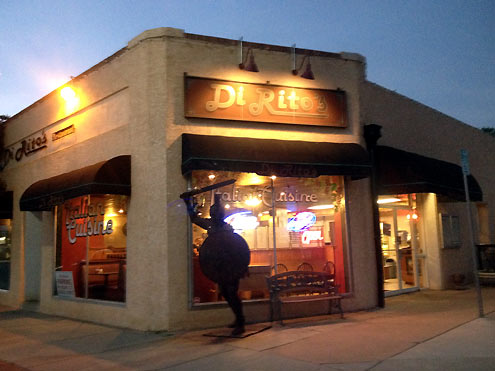 Di Ritos Italian Cuisine
Leadville has managed to maintain its appeal as an authentic, old Colorado town steeped in history. Gold brought miners to the area but it was silver-lead lode deposits that made this a boomtown and one of the richest silver camps in the world from the mid 1870s to the mid 1890s.
The characters who walked these streets live on in folklore -- Poker Alice, Sheriff Matt Duggan, Doc Holliday, Texas Jack Omohundro and Luke Short, to name but a few. In fact, visitors can book a room at the Hotel Delaware, where local legend has it Holliday preferred a room that offered a view of foot traffic down below on the town's main street. Ulysses S. Grant also supposedly stayed at the Hotel Delaware.
Silver tycoon and one-time U.S. Senator Horace Tabor built the lavish three-story Tabor Opera House where Oscar Wilde played to a full house during his 1882 American Aesthetic Movement lecture tour. Wilde never forgot a sign he saw hanging in a rowdy Leadville saloon.
"I saw the only rational method of art criticism I have ever come across," Wilde would later recall. "Over the piano was printed a notice -- 'Please do not shoot the pianist. He is doing his best.'"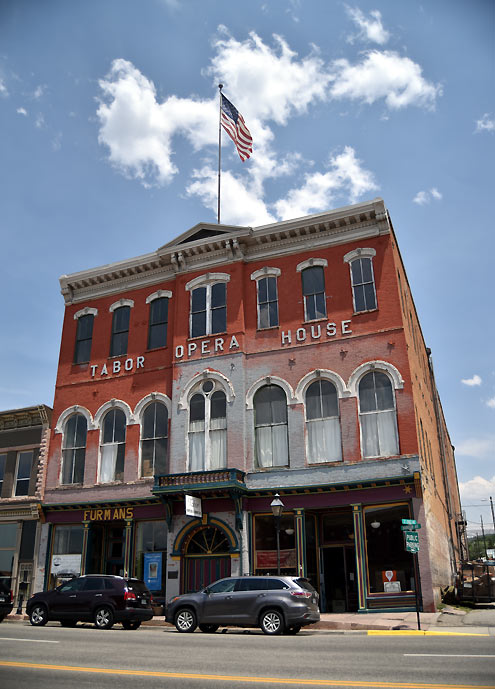 Tabor Opera House in Leadville
Modern-day Leadville is home to a photogenic historical district, an excellent Mexican food café called Casa Sanchez, several souvenir and T-shirt shops, as well as shops that cater to the many outdoor enthusiasts who frequent the high country. For hearty hikers, small lakes and streams abound in this area. A one-hour drive over Independence Pass leads to a day of shopping in Aspen or a visit to another Gold Medal Fishery, Frying Pan River.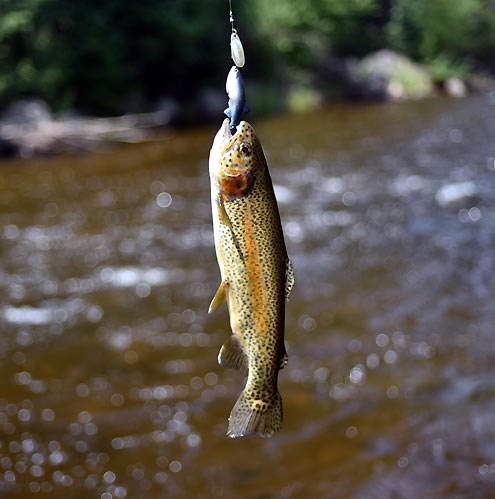 Fishing the upper Roaring Fork River
The Leadville Trail 100, an ultramarathon, is held in August. The first full weekend in August features burro racing, while an annual Skijoring (horse-drawn skiing) event and Crystal Carnival occur every March.
Need more reasons to visit Leadville? It was a crisp 45 degrees in Leadville just before sunup June 23 and it was a steamy 100 degrees eight hours later in Dumas, Texas -- 55 good reasons to escape the sweltering heat of summer and head north for a brief respite along the headwaters of the Arkansas River.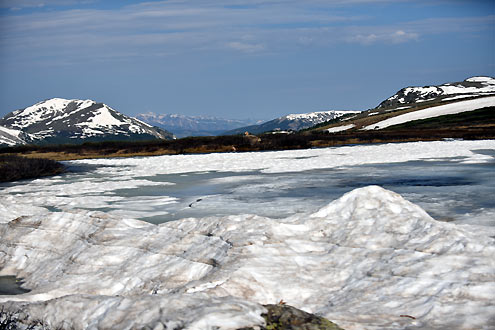 Snow lingers on Independence Pass in late June.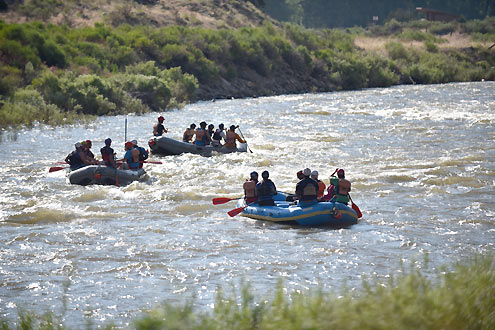 Rafters ride the Arkansas River between Salida and Cañon City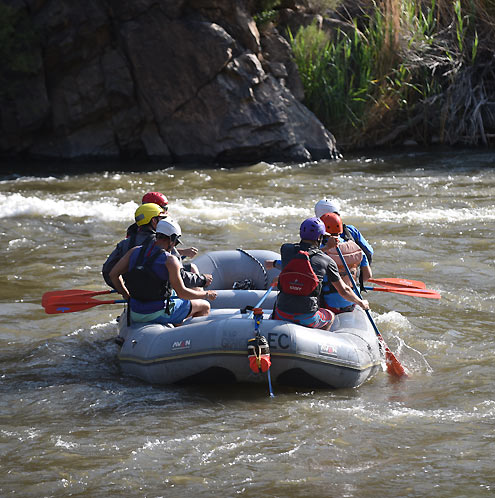 Rafters ride the Arkansas River between Salida and Cañon City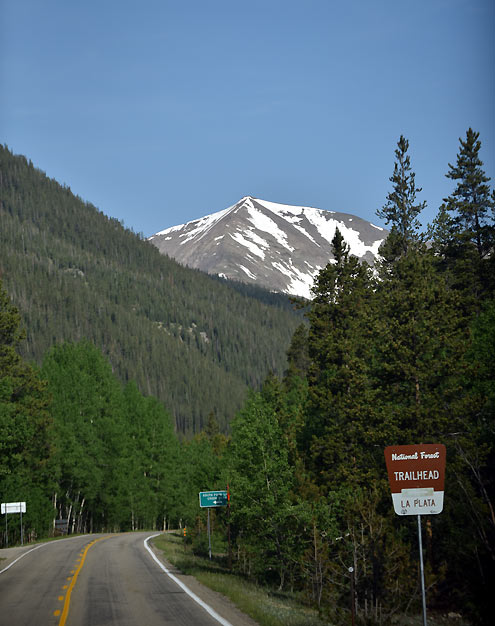 Starting up Independence Pass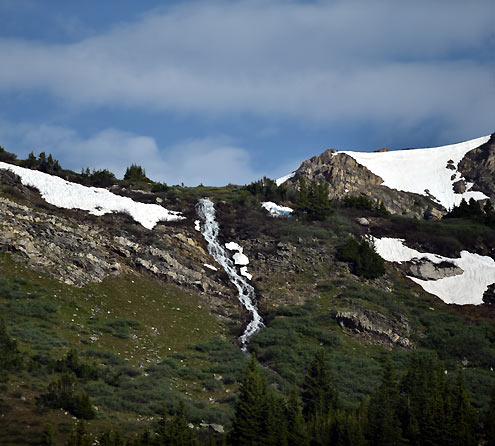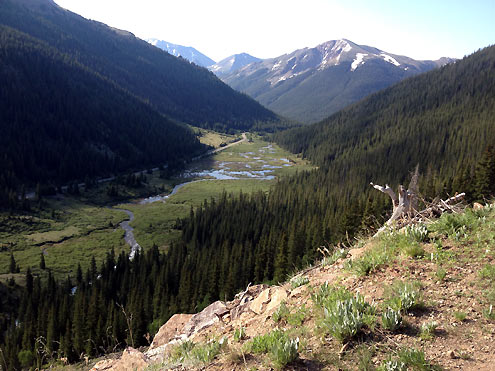 Halfway up Independence Pass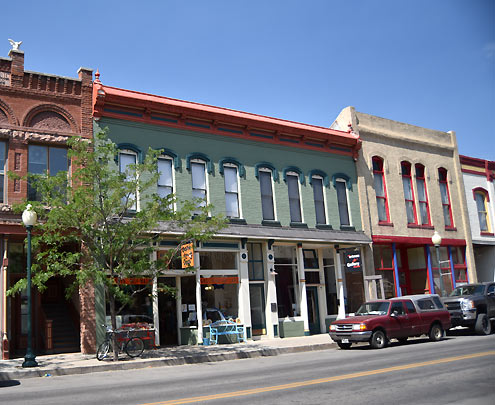 Downtown Salida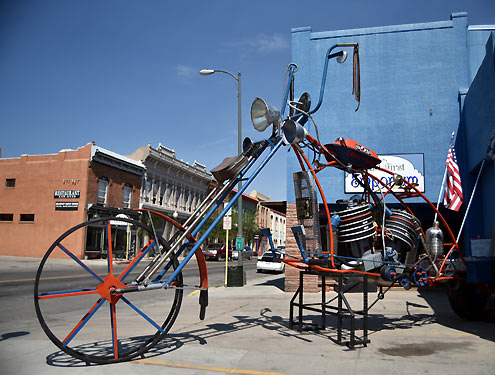 Downtown Salida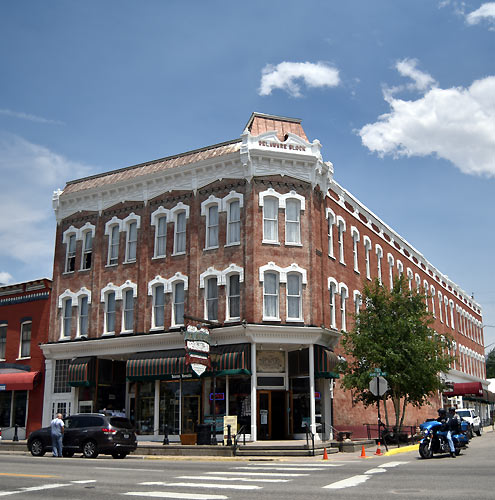 Hotel Delaware in Leadville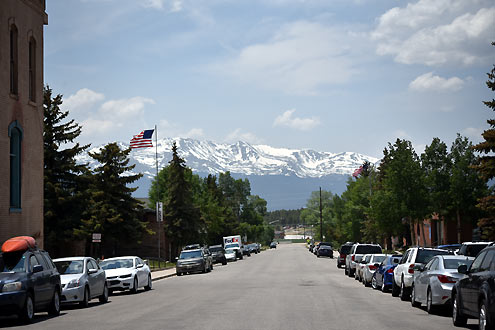 Typical late-June view in Leadville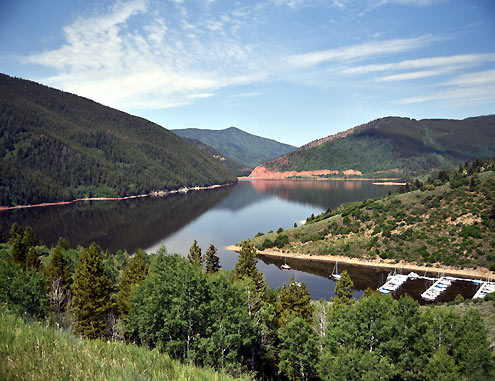 Ruedi Reservoir
Frying Pan River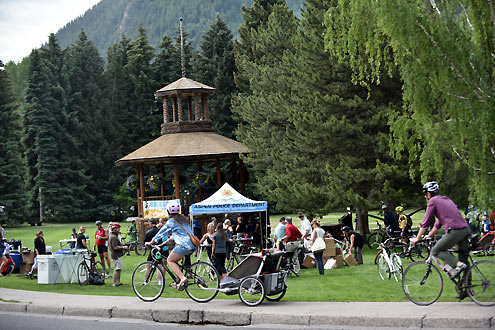 "Bike to Work Day" in Aspen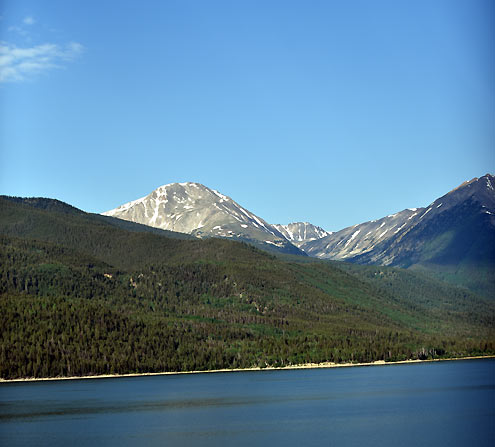 Twin Lakes, south of Leadville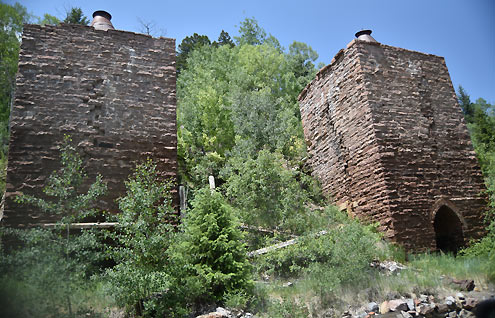 Historic structure on the Roaring Fork River