Front Page
Selective demolition of Fannin County Courthouse gains momentum
Apr 17, 2018
Fannin County, Texas -- To those unaware of the history of the somewhat bland-looking Fannin County Courthouse, once jokingly described as a local example of what a late '60s Soviet bloc government building looks like, the excitement over the removal of the concrete fašade may seem unwarranted.
But underneath the thin sheets of lueders stone that have covered this historic structure for half a century are the remnants of the towering limestone courthouse designed by Waco-based architect Wesley Clark Dodson and constructed by Scottish-born stonemasons Kane and Cormack in 1888-1889 using rough-cut local limestone from Gober, Texas.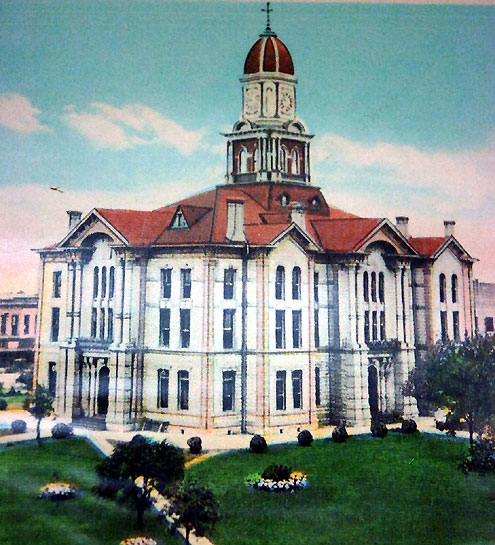 The four-year process to completely restore the Fannin County Courthouse is now underway as a selective demolition process begins to gain momentum. Restoration is scheduled to be completed by November 2020.
"I've waited a long time to see our original 'Temple of Justice,'" remarked Barbara McCutcheon, one of the driving forces behind restoration of the courthouse. "She will be grand again!"
Thanks to the skilled drone photography of Kyle Porter, county residents can now get a glimpse of Fannin County Courthouse as lueders stone is peeled away to expose the black mastic barrier between the original limestone exterior and the concrete fašade.
(Link to video - https://youtu.be/jD5kJIrtHEk)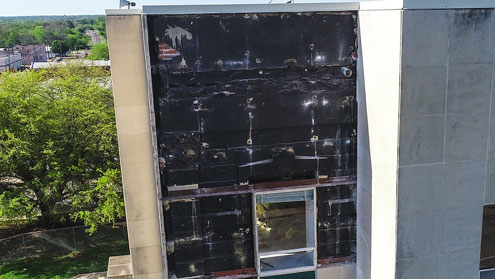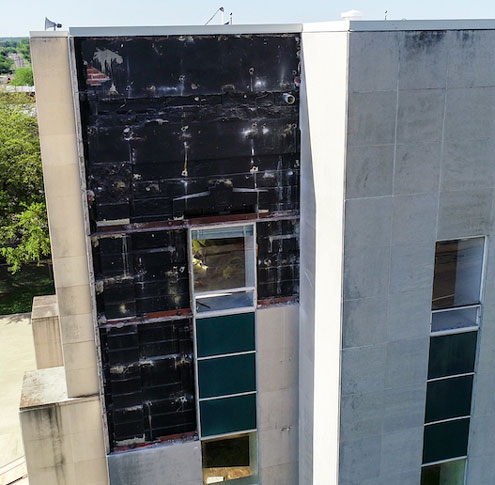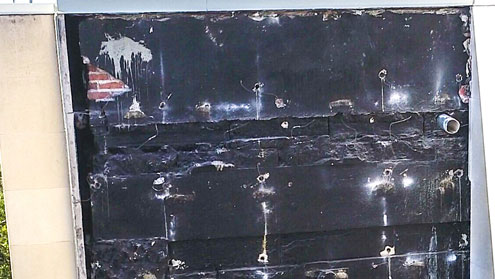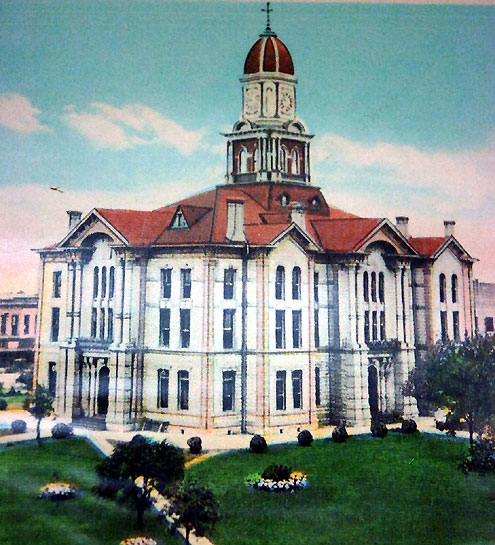 photos by Kyle Porter