Local News
22nd Annual Cotton & Rural History Conference
Apr 24, 2018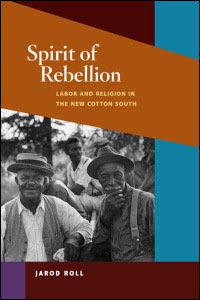 Greenville, Texas -- The 22nd Annual Cotton & Rural History Conference will take place at the Audie Murphy/American Cotton Museum on Saturday, April 28, 2018 from 10:00 a.m. – 1:30 p.m. Registration begins at 9:30 a.m. The keynote speaker will be Jarod Roll who will be speaking about the UCAPAWA's campaign to organize workers from field to factory during the Great Depression in "Striking Cotton." He is the author of several books, including Spirit of Rebellion: Labor and Religion in the New Cotton South, and he contributed to Populism in the South Revisited: New Interpretations and New Departures.

Dr. Roll's books have been awarded top honors in his field, including the Herbert Gutman Price, the C.L.R. James Award and the H.L. Mitchell Prize. He is currently on leave from the University of Mississippi and is serving as a visiting professor at Columbia University. The historian's panel will feature Andrew Baker who will do a presentation on "The History of Cotton" and Paul Sturdevant who will do a presentation on "Not Farm Women, But Farmer Women," a re-examination of the roles women played on cotton farms. In addition, Dr. Jim Conrad has organized the first-person "Eyewitness History" panel.

The program includes lunch and the registration fee is $12 per person. For additional information or to register to attend please call the Audie Murphy/American Cotton Museum at (903) 450-4502. Deadline for reservations is April 25. The conference is sponsored by the Department of History, Social and Behavioral Sciences of Collin County Community College and the Audie Murphy/American Cotton Museum.