Lifestyles
Oliver White to headline Earth Day Texoma April 21
Apr 21, 2018
Earth Day Texoma is Saturday, April 21 from 9:00 a.m. to 4:00 p.m. at the Municipal Grounds in Sherman, once again bringing environmental living to Texoma. The Earth Day Festival offers family entertainment, children's activities, local vendors, workshops and all around fun with a focus on this year's theme – "Reduce Your Footprint." This year's keynote speaker at 11:00 a.m. in the Municipal Building Ballroom is Dan Phillips speaking on "Balancing the Earth Books."

For the 10th anniversary, local musician and area favorite Oliver White brings his solo acoustic performance to the Gazebo at Lucy Kidd-Key Park on the Municipal Grounds at noon. "If you haven't heard Oliver White's acoustic songs, you're in for a treat," says festival entertainment coordinator Jan Fletcher. "I'm so excited he is our headliner."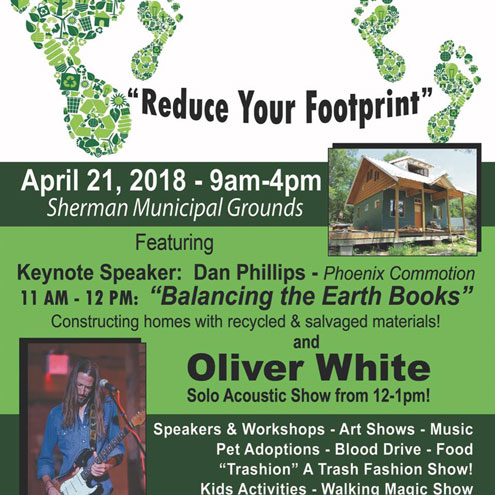 Originally from Marietta and Durant, Oliver studied music at Southeastern Oklahoma State University in the 1990s. By 2000 he performed as leader of his own band, the Oliver White Group, performing throughout Texoma. As a singer/songwriter, he blends elements of blues, folk and funk to create Americana music for everyone. Much of Oliver's original material is based on actual events and real people, unique and genuinely rooted in the banks of the Red River. Oliver now calls Sherman home, hosting open mic nights in area clubs and performing throughout Texoma.

New to the festival will be a dance presentation by the classes at Lift-Dance-Fitness Arts from Van Alstyne. In the afternoon the Austin College Consort share their a cappella vocal jazz performance.

Back again this year will be Little Goddess Trybe, Tai Chi for Health, Dillingham Intermediate School Choir and Jan's Musical Memories. Heather Emory will thrill the crowds with her troupe of belly dancers and Debra Sullivan will demonstrate the flowing movements of Tai Chi.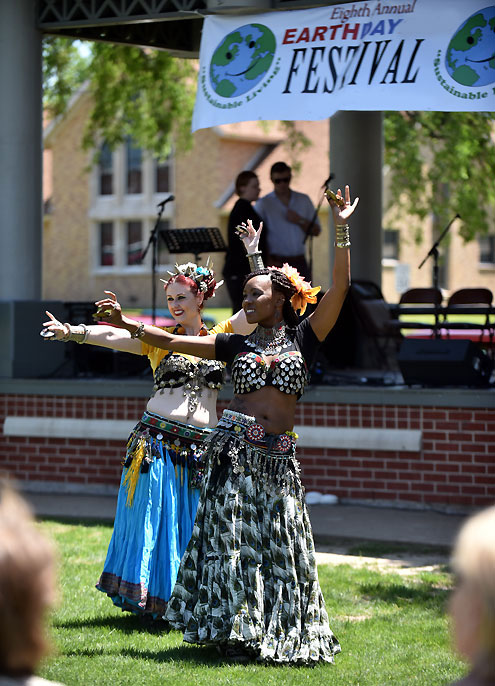 The 100+ voices of the Dillingham students offer their selections from the May concert for all to enjoy. Sarah Pierce returns with a demonstration of how Dance Fitness can strengthen your body with her class from Sherman Parks and Recreation. Denison Family Karate returns to demonstrate the skills of their martial arts teams.

Also returning will be TRASHION FASHION V from Grayson College Visual Arts Department. The fashion creations by the design students are sure to be something exciting to behold.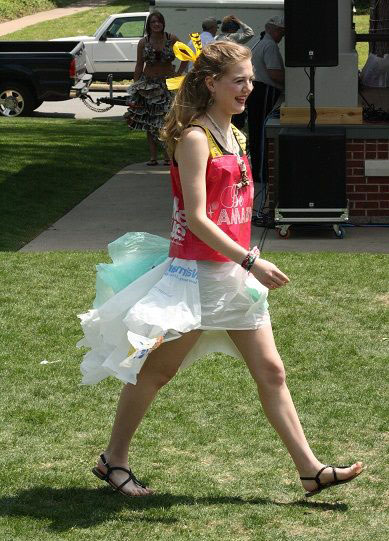 The 2018 Earth Day Texoma Festival truly offers something for everyone. Come join us!