Front Page
The Short Story of Harry Peyton Steger: chapter 17
Apr 25, 2018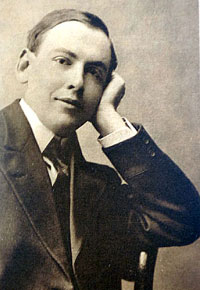 In the summer of 1906, Harry Peyton Steger had spent time in Karlsbad, Austria and Bonham, Texas as he recuperated from a series of bouts with Bright's disease. If his kidneys were indeed deteriorating, hints only seemed to surface occasionally as Steger resumed a vigorous lifestyle upon his return to England.
This might be a good time to catch up with some of the other people that played pivotal roles in Harry's life. Steger was still regularly exchanging correspondence with John Lomax and Roy Bedichek. Lomax was the University of Texas Registrar in 1900 where he employed Steger and Bedichek.
But the three men had something more in common than the long, tedious days they had spent checking grades at the registrar office. All three were on the brink of major success.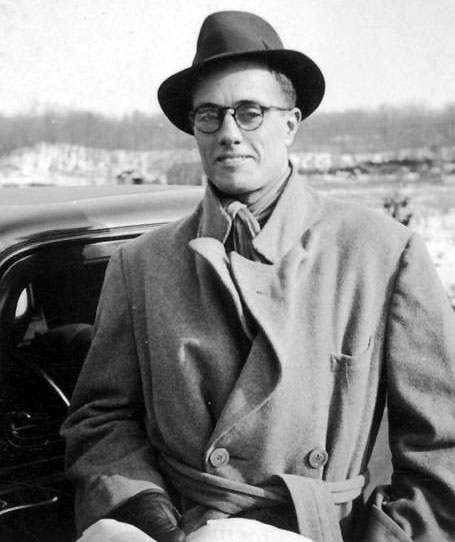 John Lomax
Fate came looking for Lomax first. To grasp just how much things changed for John Avery Lomax, consider two manuscripts. The first was a somewhat simple missive mailed by Lomax in 1902 to the Bonham school board in hopes they would find it in their hearts to hire homeboy Harry Peyton Steger as a Latin instructor. The second manuscript was actually a foreword or introduction for Lomax's anthology, Cowboy Songs and Other Frontier Ballads. It was written by President Theodore Roosevelt in 1910.
Roy Bedichek, often referred to as "Bedi" by his friends, would take over as the second director of the UIL in 1920 and spend the next 27 devising a competitive intellectual and athletic league that transformed a fledgling organization into the governing body for practically all public school interscholastic activities in Texas.
At the insistence of J. Frank Dobie and Walter Prescott Webb, Bedichek took a sabbatical from his position as director of UIL in 1947 and spent a year in seclusion. The result was Adventures with a Texas Naturalist.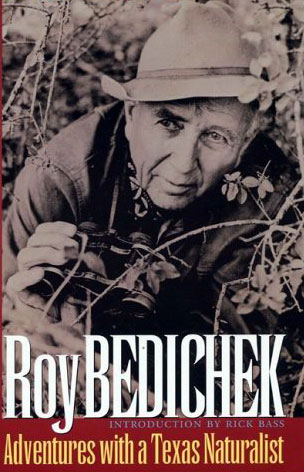 And Harry Peyton Steger would have his own rendezvous with destiny. Every day that passed brought Steger closer to his first encounter with a shadowy, elusive author who had gained national prominence via his spectacular short stories, yet no one even knew who the man actually was. His parents named him William Sidney Porter, but the world had come to know him as O. Henry, his pen name.
The circumstances of that first interview between Steger and O. Henry fell somewhere a meeting and a trap, depending on the perspective.
For the young Fannin County native, this was a chance to meet the writer everyone in New York seemed to be talking about, a chance that was made possible by publishers who didn't understand why one of their most successful writers avoided publicity at all costs.
For the reclusive author, however, this had the scent of a baited trap.
There were two very good reasons Steger would find Porter to be an extremely reluctant interview subject.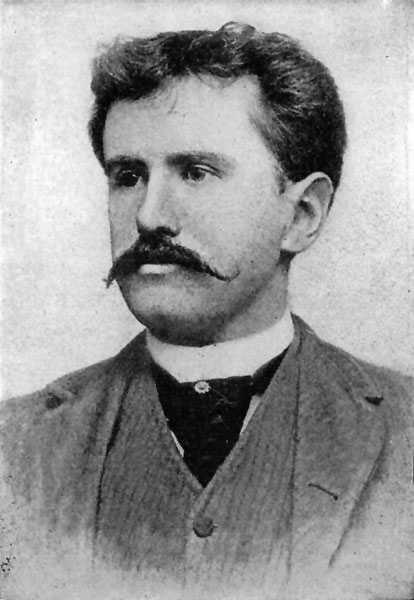 William Sydney Porter
First of all, Porter was an enigmatic character who was at his best walking the New York City wharves late at night or studying the person at the opposite end of a park bench out of the corner of his eye.
And, second, he had a secret.
Previous Steger articles:
http://www.ntxe-news.com/artman/publish/article_110485.shtml
http://www.ntxe-news.com/artman/publish/article_110483.shtml
http://www.ntxe-news.com/artman/publish/article_110478.shtml
http://www.ntxe-news.com/artman/publish/article_110479.shtml
http://www.ntxe-news.com/artman/publish/article_110480.shtml
http://www.ntxe-news.com/artman/publish/article_110481.shtml
http://www.ntxe-news.com/artman/publish/article_110482.shtml
http://www.ntxe-news.com/artman/publish/article_110486.shtml
http://www.ntxe-news.com/artman/publish/article_110487.shtml
http://www.ntxe-news.com/artman/publish/article_110489.shtml
http://www.ntxe-news.com/artman/publish/article_110490.shtml
http://www.ntxe-news.com/artman/publish/article_110491.shtml
http://www.ntxe-news.com/artman/publish/article_110520.shtml
http://www.ntxe-news.com/artman/publish/article_110521.shtml
http://www.ntxe-news.com/artman/publish/article_110522.shtml
http://www.ntxe-news.com/artman/publish/article_110523.shtml
http://www.ntxe-news.com/artman/publish/article_110596.shtml