Local News
Moss Construction relocates regional office to McKinney
Apr 5, 2018
Construction management firm to bring 35 new jobs
in the next three years
McKINNEY, Texas (April 4, 2018) – The McKinney Economic Development Corporation (MEDC) joined national construction management firm Moss Construction for a ribbon-cutting ceremony today to celebrate the relocation of its regional Texas office to 10,500 square feet of office space at the newly constructed 2 Greenside office building in Craig Ranch. Moss plans to bring up to 35 new jobs to McKinney within the next three years.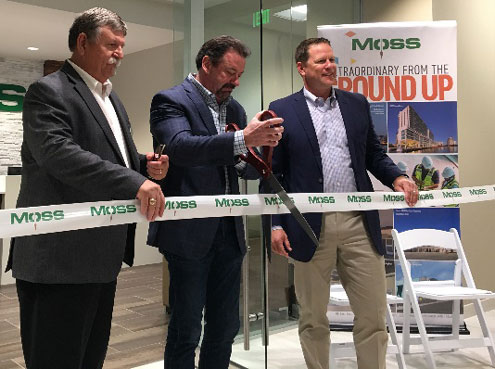 "When we decided to relocate our national platform from El Paso, we considered several locations. The Dallas-Fort Worth area offered the ideal combination of favorable, growing market conditions, affordability and strategic location with direct flights across the U.S. Having completed several successful projects in the area, we were familiar with McKinney and believed the Moss culture aligned well with this dynamic community and its talented workforce," said President Scott Moss.
"We are excited to welcome Moss to McKinney as they bring high-quality jobs to our community. We look forward to seeing their future growth and success in McKinney," said MEDC Board Chairman Jason Burress.