Front Page
The Short Story of Harry Peyton Steger: chapter 7
Apr 11, 2018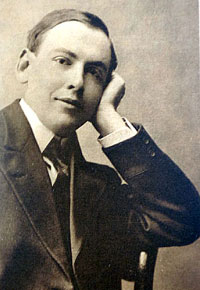 The winter of 1904 would have found Steger in
Baltimore
to continue his pursuit of "dead and dying languages" at Johns Hopkins University. Harry is studying Greek, Latin and Sanskrit in a place that seems dark, cold and lonely, at least in comparison to
Austin
,
Texas
.
Surprisingly enough, Steger is also working as a night watchman at a laundry to make ends meet.
"For Heaven's sake, don't tell it!" Harry writes John Lomax of his menial employment. "It's not even an aristocratic laundry. Come to Baltimore to see me. I'll show you through the laundry. Hours from 2 to 7 a.m. Night before last I wrote a poem, Owed to the Laundryman -- A Shirt Tale."
Steger's confederate, Roy Bedichek, has evidently written to suggest the two close friends should take some time to explore the Bohemian scene in the Big Apple, but Harry is yearning for Europe.
"Your suggestion about New York is disgusting," Steger replies to Bedichek. "I want to get out of this country. Damn New York. I would say that the same amount of money necessary for our Bohemian peregrinations there would take us to Germany or to Italy, were I not ashamed to mention to you a thing that has always, consistently and constantly, enjoyed our righteous hatred. Money also be damned!"
It seems appropriate at this juncture to examine how much of Steger and his close circle of friends have been revealed through his letters so far. In 1904, much of Harry's world still revolves around the Office of the Registrar at the University of Texas; the principal participants in Steger's life at this point seem to be John Avery Lomax, Roy Bedichek and Lillian Greer. All had a connection to the registrar's office.
Bonham native Charlie Thurmond deserves mention as well, although clues that divulge much about Miss Charlie are difficult to ascertain.
The primary triumvirate appears to be Lomax, Bedichek and Bedichek's future wife, Greer.
John Avery Lomax was the registrar at UT, where Lomax employed Roy Bedichek and Harry Peyton Steger. But Lomax may have met Miss Lillian Greer before he laid eyes on Roy and Harry.
Miss Lillian had stepped into the office around 1899 when the University of Texas hosted Baylor for an interschool debate, possibly a forerunner of today's UIL competitions. Lillian mentioned that an excited trainload of participants from Waco rode down to Austin for the competition and "the University" graciously entertained the Baylor students and faculty at the dam.
At some point during the day, Lillian and a friend visited the UT registrar's office and Lomax asked if he could serve as their host. The girls vividly remembered a riverboat ride. In 1902, Lillian was once again in the UT registrar's office, only this time to enroll for her senior year.
According to Baylor alumnus and Bonham historian Tom Scott, this was common practice during the early 20th century. Curriculum wasn't standardized to the degree it is today. In Lillian's day, many students would enter college and complete basic studies before transferring to a school that offered a degree in their chosen profession. UT, in particular, picked up many senior transfers.
On this particular day, Roy Bedichek was at the registrar's window to assist Lillian and when she departed, Bedichek turned and told Lomax, "That's the girl I'm going to marry."
"Well, I know her well," Lomax replied. "I spent an entire day with her once."
Lillian's letters offer a perspective into the life of Bedichek that would have been completely overlooked by this writer were it not for one short note Steger wrote from Bonham in December 1903 to Bedichek.
"Are you coming home for Christmas," Harry inquires. "I mean to Bonham town. You can, if you will; and then we can discuss a thousand and one things that I want to talk to you about. Furthermore, we could go over to Whitewright, and, by calling on Miss Lillian Greer, have a meeting of the firm."
The implication is that Lillian was in Whitewright during Christmas break 104 years ago.
It is only fair to say Lillian knew how to pick 'em. She said there were only two beaus in her life; one was Bedichek, a man that spent 26 years shaping UIL and the other was John Lang Sinclair, the man who wrote "The Eyes of Texas."
Possibly the most enlightening detail about the men in this story is the spirit of adventure that seemed to fill the soul of many early 20th century Texans.
Lomax traveled to prisons throughout the South to document music that seemed closest to the original field shouts of America's first blues men.
Bedichek rolled out of his hometown of Eddy, Texas on a bicycle bound for El Paso, 800 miles to the southwest. Mud hampered travel at first and deep sand made bicycling difficult in far West Texas. In long stretches, Bedichek had no road at all, so he pushed the bicycle along train tracks. After reaching El Paso, Bedichek sold the bicycle and boarded the train for a ride to Deming in the New Mexico desert. It was a place that had its share of saloons and brothels because this was 1908 and it would be four more years until New Mexico became a state. But Bedichek loved the free spirits that roamed this last frontier and, in 1910, he sent for Lillian Greer to be his wife.
Harry Peyton Steger would eventually study at Oxford, which gave Harry an opportunity to travel through much of Europe. Steger spent time working at a German newspaper in Cologne, Germany and even went on assignment to Monte Carlo for the London Express. But he also spent 16 days walking from Queensboro to London, begging along the way and sleeping outdoors most nights.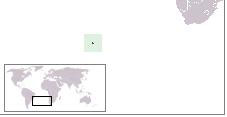 The truest glimpse of this fearless adventurer may have been when Harry wrote to Bedichek in 1906 to see if his old college roommate would join him on a mission to commandeer a remote British island in the South Atlantic. Actually, Tristan da Cunha, the most remote archipelago in the world, consisted of three islands approximately 1500 miles west of the tip of South Africa.

"My first plan is to revolt from the Crown," Harry writes Bedichek. "The Crown wouldn't give a copper damn."

And what did the man that shaped the UIL for 26 years think of this daring undertaking?

Lillian Greer Bedichek recalls a tent beside their home near Deming that contained, among other things, blue British Naval manuals that detailed the Tristan da Cunha archipelago.

"But what would you do there?" Lillian had once asked Bedichek.

"I would write," Bedichek explained. "What else could you do?"

Previous Steger articles:

http://www.ntxe-news.com/artman/publish/article_110485.shtml

http://www.ntxe-news.com/artman/publish/article_110483.shtml