Sports
Women Rock announces 8th Annual Susan Hicks Memorial Event April 14
Apr 14, 2018
Bonham -- Women Rock is gearing up for our 8th annual Susan Hicks Memorial Running Event slated for Saturday, April 14. This is a family-friendly event and we have something for everyone! There is a 1-mile Fun Run, 5K, 10K and Half Marathon courses. Same location as last year: Bonham Civic Center (armory), 1100 W. 5th St, Bonham. This event pays tribute to breast cancer survivors, and remembering those we have lost.
Pink tutuís are recommended! Sponsorships and vendor space is still available.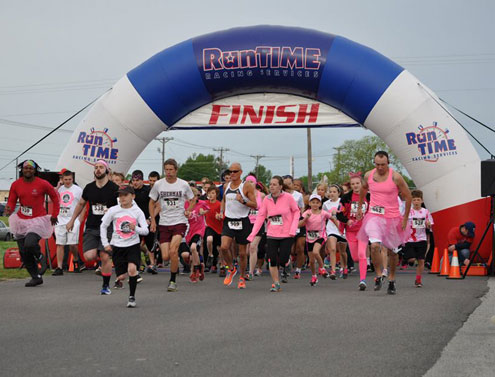 The need for the services we provide continues to grow, and it is through our generous community support that we are able continue to meet the needs locally for breast cancer screening, breast health, and survivor support! A highlight of the event is presenting monetary awards to women currently fighting breast cancer!
Chip Timing, overall and age group awards will be presented! Get your PINK on and let's make this a great day! Giving Hope. Making a difference. Defeating Breast Cancer!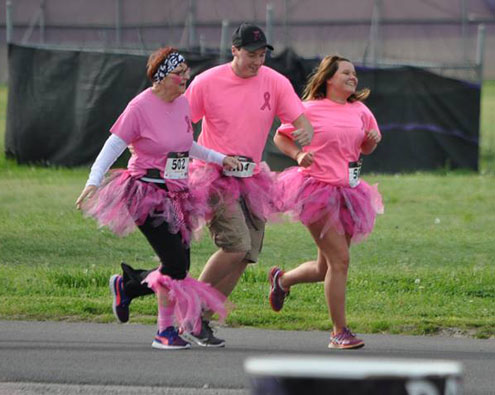 Women Rock is a community based nonprofit organization with a mission of saving and changing lives by increasing awareness and the early detection of breast cancer and providing hope and support to those we serve in North Texas and Southern Oklahoma. The support of our community was instrumental in helping us provide over 700 services in 12 counties in North Texas and Southern Oklahoma. We could not provide so much for so many in our local communities without your help! More Breast cancers are being diagnosed and lives are being saved through our organization.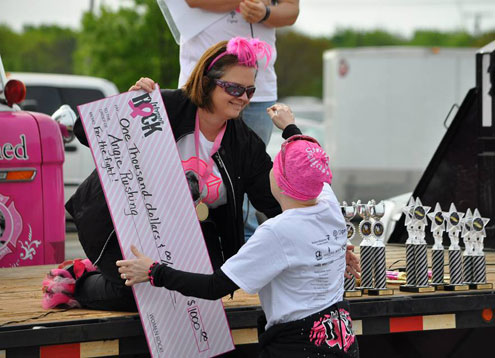 We canít do it without you! With your help, we ARE making a difference in our community! So get those running shoes warmed up and meet us there! Weíll see you at the starting line!
For more information call 903-487-2528 or email luann@womenrockinc.org