Lifestyles
Bonham Senior Citizens Center menu for March 5-9
Mar 4, 2018
Bonham Senior Citizens Center
menu for March 5-9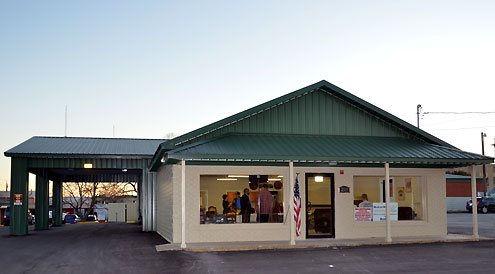 210 E. 6th St., Bonham, TX 75418
903-583-8573
Monday, March 5
Salmon Croquette
Corn Nuggets
Diced Beets
Wheat Bread
Lemon White Chocolate Cookie
Tuesday, March 6
Oriential Cherry Chicken
White Rice
Broccoli
Egg Roll
Fresh Fruit
Fortune Cookie
Wednesday, March 7
Rochester Meatloaf
Mashed Potatoes
Brussels Sprouts
Cornbread
Rocky Road Pudding
Thursday, March 8
Chicken Tenders With Cream Gravy
Carrots
Italian Green Beans
Wheat Roll
Snickerdoodle Cookie
Friday, March 9
Hamburger
Lettuce, Tomato & Onion
Potato Wedges
Fresh Fruit
NOTE: You can view the menu for the entire month online, at
http://www.mowot.org/calendar
Bonham Senior Citizens Center is open to ALL seniors aged 60 and older. It also prepares and delivers the Meals on Wheels lunches for Fannin County. Meals are served at the Center on Mondays-Fridays, from 11:30 A.M. to 12:00 Noon. Visit us at the Bonham Senior Citizens Center, 210 E. 6th St., Bonham, TX, or phone us at 903-583-8573, for more information.
Join us for Free Bingo every Thursday from 10:00-11:00 AM and then stay for lunch at 11:30, if you wish.
NOTE: The Bonham Senior Citizens Center needs volunteers to deliver lunches to its Meals on Wheels clients. If you can help deliver a small group of lunches one day per week or more, please call us at 903-583-8573, between 7:00 A.M. and 12:30 P.M., for more information. We appreciate your help.