Obituaries
Judith Ann Langford Heim
Feb 28, 2018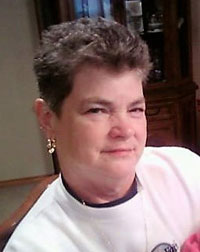 Tom Bean, Texas -- Judith Ann Langford Heim, 70, of Tom Bean, Texas, was born April 16, 1947, in Sherman, Texas to Harley and Shirley Langford, and passed away on Sunday, February 25, 2018, at McKinney Healthcare and Rehabilitation Center.

Judy was wonderfully sweet with a fiery side. She was a sister to look up to, a selfless mother, and a grandmother that could right any wrong. She had a laugh that could shine a light on any dull moment and was always there to listen. Judy had perseverance to get… through even the hardest of times. Despite many challenges, she never complained. She was an incredible sister, mother, grandmother and friend. She will be missed by so many.

Judy is survived by her siblings Ronnie Langford, Jerry Langford, Steve Langford, Mike Langford, Deborah Langford, Virgil Langford, Gayle Bourland, and Annette Bradley, husband Jerry Heim, children Richard "Kenneth" Arrington and Kimberly Arrington, grandchildren Alan Hardy, Lacy Shires, Cody Shires, Cheyenne Arrington, and Clayton Arrington, great-grandchildren Reagan and Kason Hardy, McKayla Stretch, and John Arrington, as well as many extended family members.

She is preceded in death by her parents, her brother Phillip Langford, and her daughter Amy Arrington.

A memorial service will be held at 10:00 a.m. Saturday, March 3, at Scoggins Funeral Home Chapel, 637 W. Van Alstyne Pkwy, Van Alstyne, TX 75495. Services are under the direction of Scoggins Funeral Home & Crematory, you may sign the online register book at www.scogginsfuneralhome.com.