Lifestyles
Bonham native to hold book signing March 24
Mar 16, 2018
Bonham -- Bonham native and author Kimberly Packard will be signing copies of her two books at the Creative Arts Center on Saturday, March 24, from 9:00 a.m. to 1:00 p.m.
"The two books I'm signing are Phoenix, my award-winning debut, and its follow, Pardon Falls, Kimberly says. "Both books will be on sale for $10 each."
Kimberly grew up in Bonham and is a 1994 graduate of Bonham High School. Her parents still live there, and the author lives outside of Fort Worth now.
Phoenix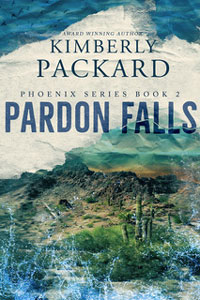 Phoenix is the story of Amanda, Alex and Shiloh, three individuals tied together by two crimes committed thousands of miles and ten years apart, each looking for redemption and forgiveness.
Amanda Martin boards a bus in the middle of a cold Chicago night with no luggage and only two thoughts: get the hell away from the crazed gunman who obliterated her office and locate the man responsible for her indictment—and make him pay.
The small Texas town Phoenix becomes her refuge as she assumes a new identity to rediscover who she was before all the power and money changed her. She intends it to be a temporary stop before searching for her ex-boyfriend who ensnared her in his securities fraud scandal, but the flirtatious advances of a handsome cop fuels her struggles between building a life there with him and her desire for vengeance. Uncovering a forgotten murder ignites Amanda's need for redemption, but also drives a wedge in her new relationship, and puts her in the line of fire of two people who will stop at nothing to keep the case cold.
Pardon Falls
Phoenix Book 2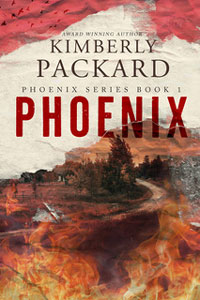 Some journeys are meant to be taken alone.
Or so Amanda Martin keeps telling herself while searching for her ex-boyfriend who framed her for securities fraud.
A year after hiding in the small Texas town of Phoenix, she continues to the border to find Josh Williams, to bring him to justice. Mistakes from her sojourn in Phoenix, including accusing a woman of murder and breaking David's heart, derail her vengeful plans. But she's getting close. Too close…
Josh should've stayed in Chicago to face his punishment rather than hiding out with his sinister client. A year in northern Mexico working for Rafael Vargas might as well be life in prison without parole, including the constant threat of death.
Drinking was the only way David Stephens could both forget and remember Mandy. She'd destroyed his life, forcing him to jumpstart a new career with the Border Patrol.
When she reappears in his life, he shoves both anger and love aside to endure the Mexican desert.
Amanda is forced to trust a man who betrayed her, and one who refuses to forgive her. Can Amanda, Josh and David bury their motives and grudges to survive?