Sports
Ector Eagles 71, Dodd City 63
Feb 7, 2018
Ector -- Basketball fans knew they were in for a treat when the Ector Eagles and Dodd City Hornets combined to score 47 points in a first period that saw Dodd City take a 25-22 lead.
In the second quarter, Ector slipped in front to take a one-point lead, 34-33, into the locker room at halftime.
Dodd City came back to pull in front, 47-46, heading into the fourth quarter.
Ector moves to 26-6 (6-0). Next game is Friday, in Ector, against Irving Universal.
In the final frame, Ector senior Deviaire Patterson hit a trio of three-pointers and scored 10 points in the 4th quarter, while Austin Earl knocked down nine points in a pivotal fourth quarter.
Deviaire Patterson would finish the night with 35 points to lead all scorers, Austin Earl threw in 13 points, Garen Norwood put up eight points, Noel Cannaday scored seven, with Joey Grijalva and Kyrin Beach both finishing with four points apiece.
Tripp Holley and Jaden Stevens each knocked down 19 points, Pate Wilkerson put up nine points, Trayton Dotson dropped in eight points, Gage Jackson finished with four points, while Jackson McLamore and Zayne Kennon both chipped in two points.
With the victory, the Ector Eagles improve to 26-6 on the season and 6-0 in District 22-A.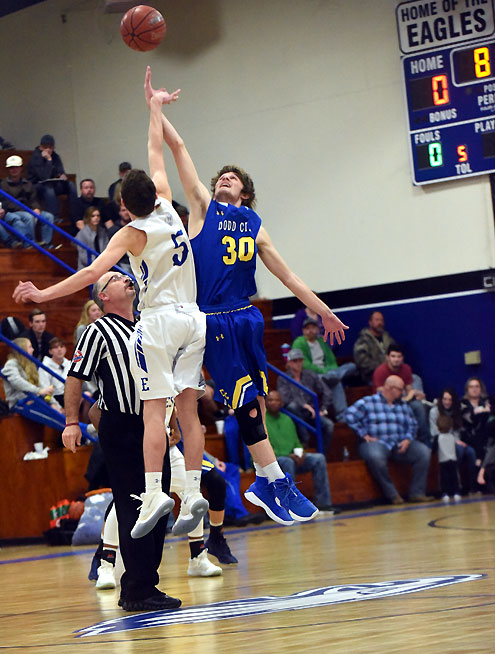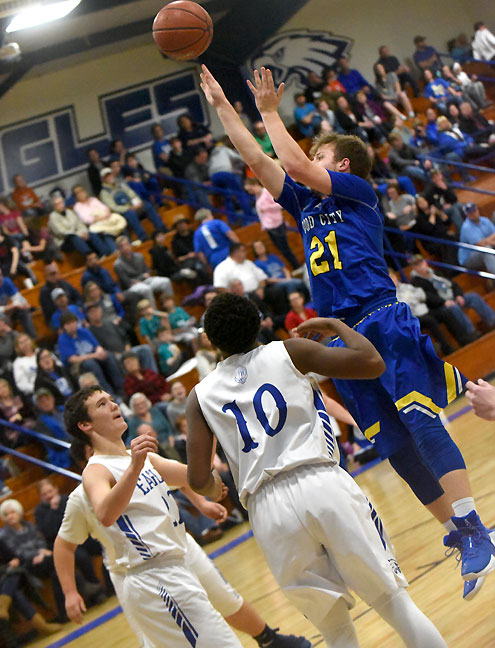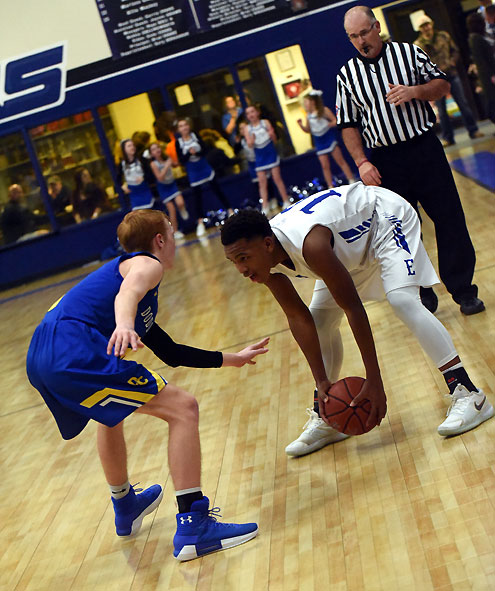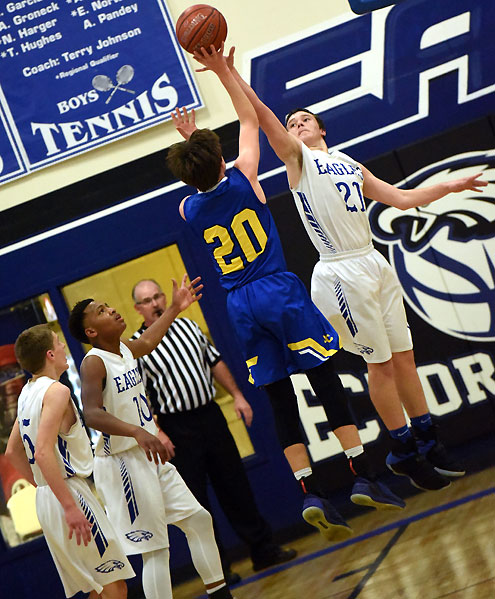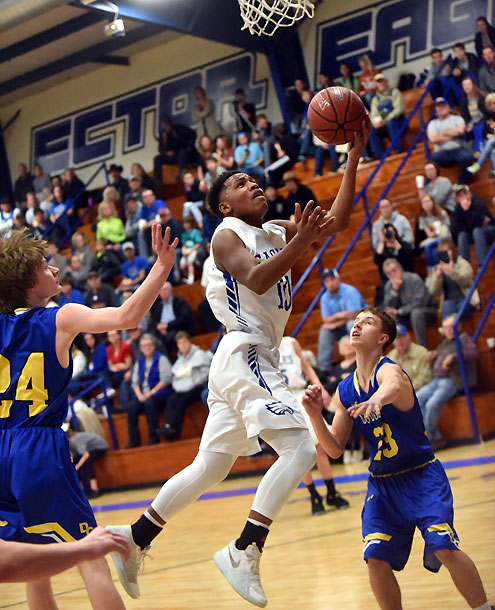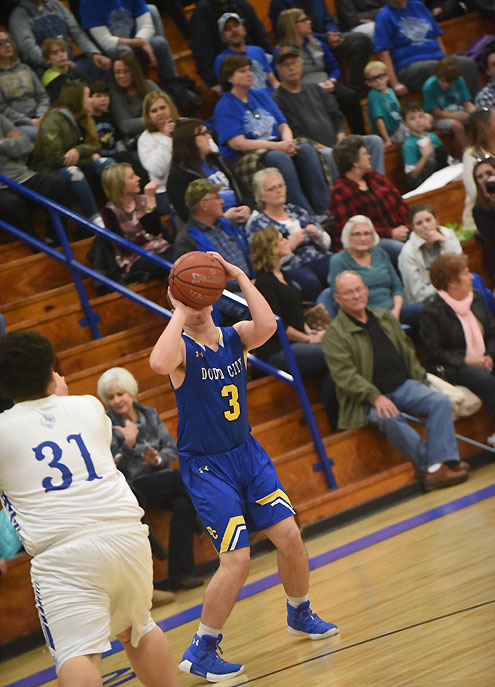 photos by Allen Rich