Sports
Dodd City Lady Hornets 69, Ector 28
Feb 7, 2018
Ector -- It was a battle between a pair of teams with a combined 51 wins under their belts when the Ector Lady Eagles hosted the Dodd City Lady Hornets Tuesday night in District 22-A competition.
Dodd City, currently ranked No. 3 in the TABC weekly poll, came into the contest with a stellar 30-1 season record and an unblemished 8-0 district mark.
Ector Lady Eagles are also flying high at 21-6 on the season and 5-2 in District 22-A.
Ector got off to a good start and the Lady Eagles took an 8-6 lead on a three-pointer by Sunnie Bingham midway through the opening period.
Dodd City Freshman Dani Baccus came up with a steal and took it coast-to-coast for two points. Paige Granstaff drained a triple. Abby Weeks sliced through the lane for a pair of lay-ups. Sarah Brent hit a jump shot. The Lady Hornets would eventually put together a 22-0 run to take a 28-8 lead.
Dodd City led 37-15 at the half en route to a 69-28 victory on the road.
Dodd City point guard Abby Weeks poured in a game-high 31 points, Paige Granstaff put up 20 points, Dani Baccus and Journie Hilliard both knocked down nine points and Sarah Brent had two points.
Destiny Whitburn dropped in a dozen points to lead Ector, Sunnie Bingham scored nine, Stormy Shockley finished with four points and Mary Salazar had three points.
Dodd City moves to 31-1 and 9-0, while Ector falls to 21-7 and 5-3.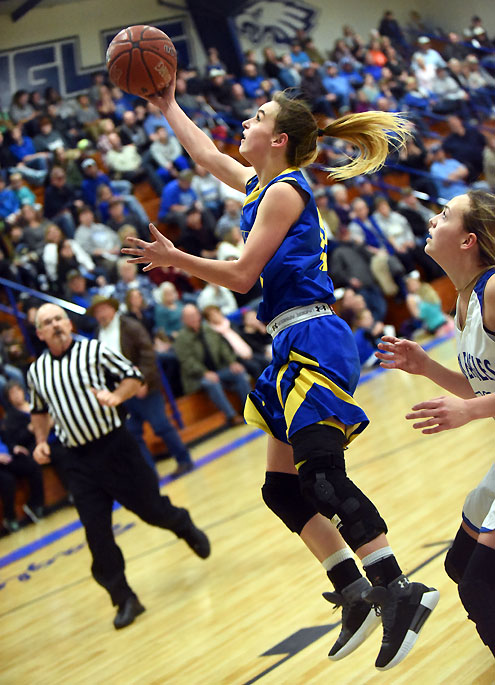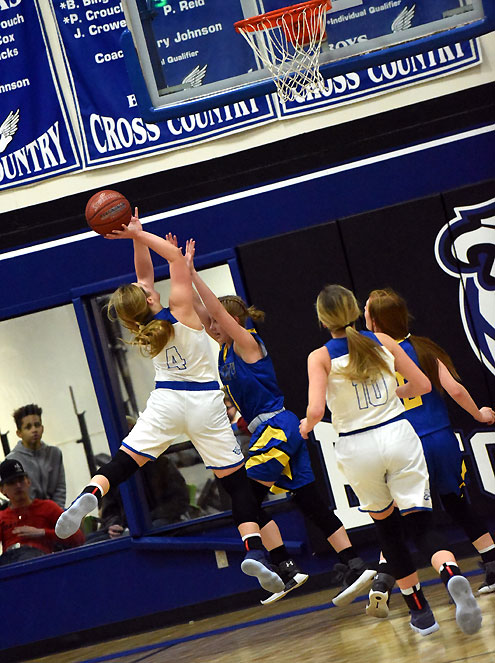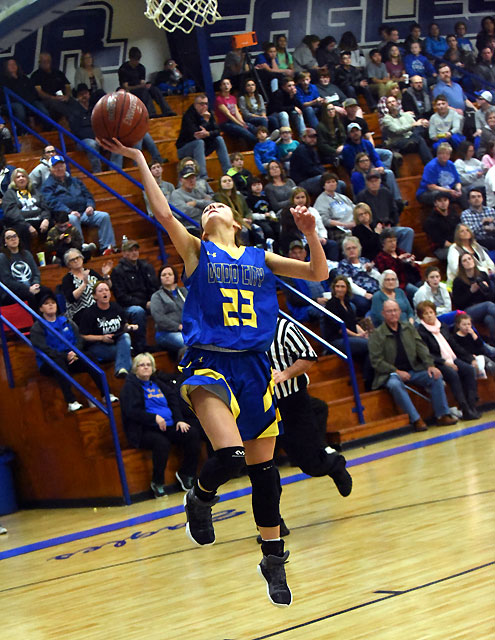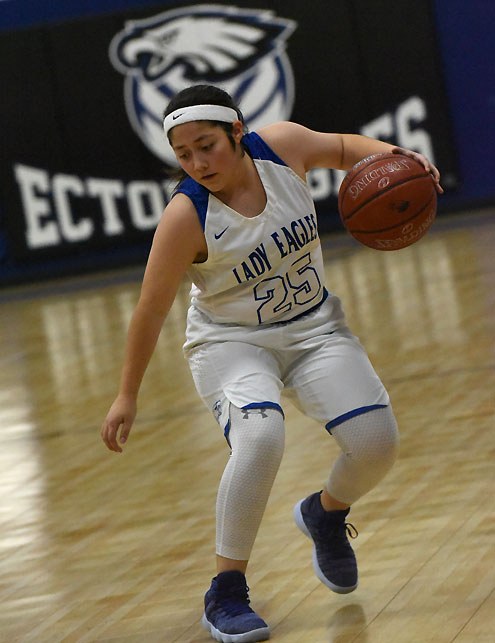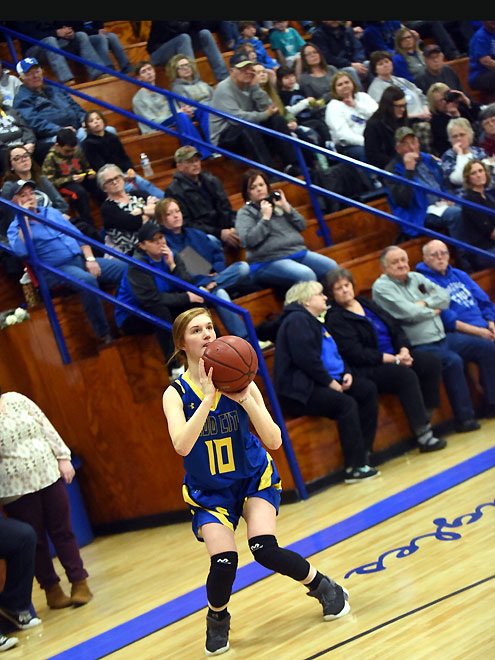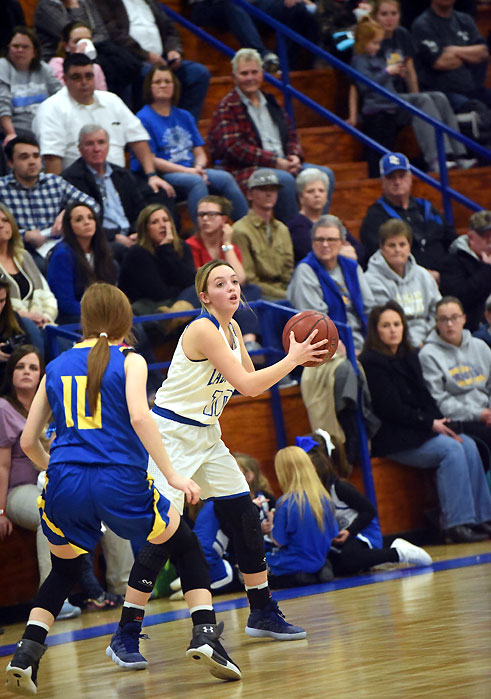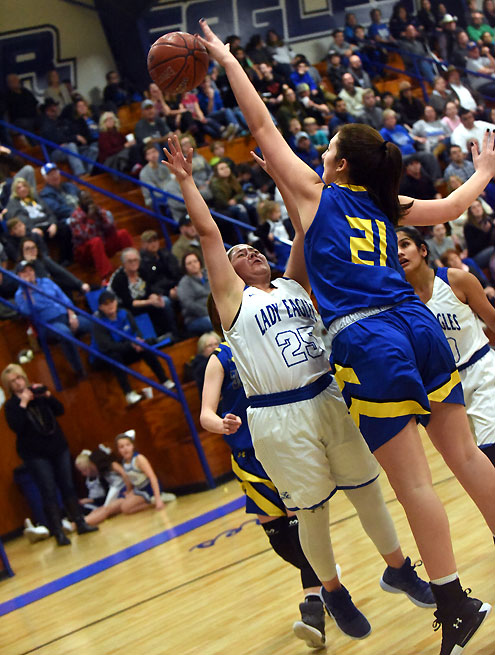 photos by Allen Rich