Obituaries
Barbara Louise Simmons Sadler
Jan 30, 2018
Honey Grove, Texas – Funeral services for Barbara Louise Sadler, 72, of Windom, Texas will be held at 11:00 a.m. on Saturday, February 3, 2018 at Cooper–Sorrells Funeral Home in Honey Grove, Texas. Mr. Nolan Butler will officiate. Interment will follow at Dodd City Cemetery. Mrs. Sadler passed away at home on Monday, January 29, 2018.
Barbara Louise (Simmons) Sadler was born on December 24, 1945 in Honey Grove Texas, to George and Mattie Bell (Lair) Simmons. She attended Honey Grove High School and later obtained her associates degree. Barbara married SE Sadler on June 30, 1972 in Paris, Texas.
Barbara worked many years alongside her husband running the family farming business. In 1980 she began her career with the United States Postal Service, starting out as a part time clerk in Dodd City, Texas. She was given her first assignment as postmaster in Deport, Texas in 1991.
Barbara then went on to serve as postmaster in Cumby, Ladonia, and Trenton. She returned to the Ladonia Post Office in 2004, where she served as postmaster until her retirement in 2012. After her retirement, she enjoyed spending time with her only grandson, Brendan, and attending all of his activities. Barbara was also a Volunteer Pink Lady at TMC-Bonham Hospital until her health began to fail.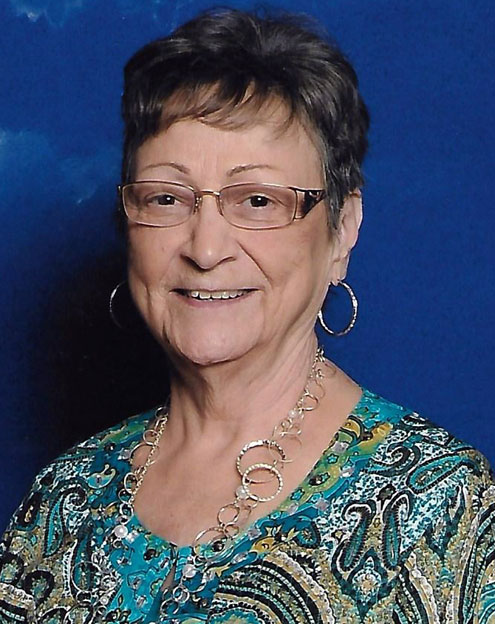 Barbara Sadler is survived by her best friend, caretaker and husband, SE Sadler of the home; son, Brad Sadler of Lannius TX; daughter, Monica McMurrey and husband Kirk of Honey Grove, TX; her one and only grandson, Brendan McMurrey; sister, Norma Nichols, of McKinney, TX; and numerous, nieces, nephews, and cousins. She is preceded in death by her parents.
Serving as pallbearers will be Brendan McMurrey, Clayton Kirby, Mark Baugh, Sonny Stanley and Jerry Swindell.
Visitation will be held one hour prior to service starting at 10:00 a.m. at Cooper-Sorrells Funeral Home Honey Grove, Texas.
To convey condolences or sign an online registry, please visit www.coopersorrells.com