Lifestyles
Join a Relay For Life team today
Feb 3, 2018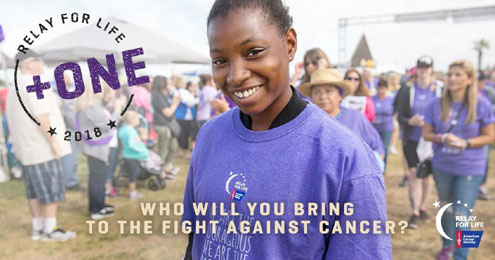 The challenge is on!! You could win some awesome prizes!
First things first...join a Relay For Life team today to start fundraising.
Once you're registered, start inviting friends and family to join you! The more teammates we have, the more we can do to beat our biggest rival — like funding breakthrough research, free rides to chemo, free places to stay near hospitals, and a 24/7 cancer helpline.
There's strength in numbers. Over the next week, our goal is to double the number of people registered nationwide. Who will you invite as your +One to the fight against cancer? The challenge is on! Get one new person to join a Relay team with you this week. That's it. Just one. If everyone adds at least one person, we'll double our impact in the fight against cancer in just one week!
And, of course, there are some prizes in store, too:
The top 12 Relay For Life events nationwide with the largest percentage growth of participants registered online during the challenge (between Monday, January 22 - Sunday, January 28) will win the grand prize — a larger-than-life Inflatable Relay Chair great for snapping selfies, bouncing around, and standing out on event day.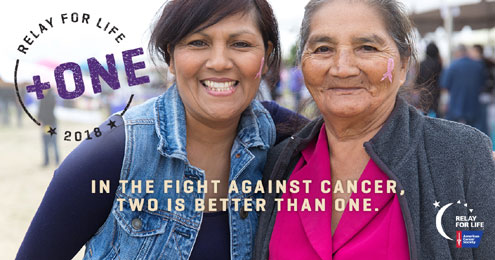 Relay For Life blinky pins will be awarded to all participants at the top campus and top community Relay For Life events with the highest percentage growth as well as an extra prize for being the challenge winners! Find all the details and official rules here.
So, what are you waiting for? Get registered and invite your +One to join you at Relay For Life today!