Lifestyles
McKinney Repertory Theatre's Young Actors Guild's 30 Reasons not to Be in a Play opens Feb. 16
Feb 16, 2018
McKinney, Texas -- The youth of the Young Actors Guild have an important message to deliver in their upcoming comedy: 30 Reasons not to Be in a Play by Alan Haehnel.
Have you ever wanted to be in a play? Auditioned for your school play, perhaps? Well, what on earth were you thinking? Being in a play can be bothersome, disruptive, gross, risky, traumatic, and even outright dangerous! Why would anyone ever expose themselves to that kind of experience? Just think of everything that could go horribly, terribly wrong. Inclement weather, highly contagious warts; the sudden, tragic, and thoroughly unexpected death of your Great-Aunt Gladys... the list goes on.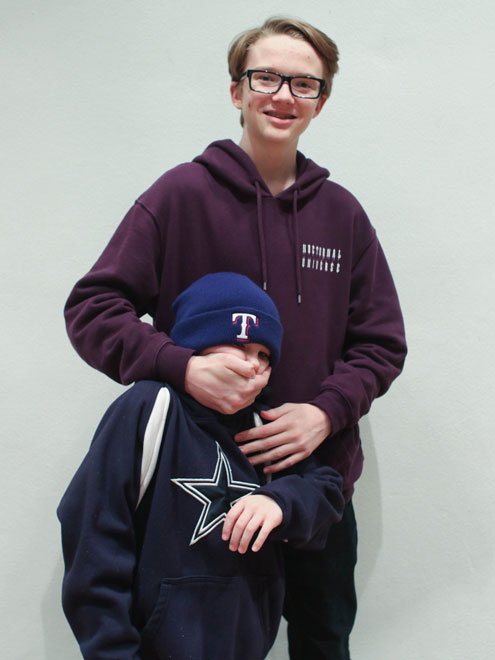 Jimmy Teeling and Gavin Teeling
If you're not yet convinced that being in a play is a highly irresponsible course of action to take, then the Young Actors Guild would like to have a very serious word with you in a presentation that will outline the 30 most important (but by no means only) reasons not to be in a play.
Directed by Julie McCalpin, this ensemble cast consists of 18 young men and women from 9-17 years old, all active members of the Young Actors Guild. The show opens at the McKinney Performing Arts Center on Friday, February 16, with performances the following two days as well. Tickets are $12, with discounts for children and YAG members, and are available at 214-544-4630 or at www.mckinneyperformingartscenter.org.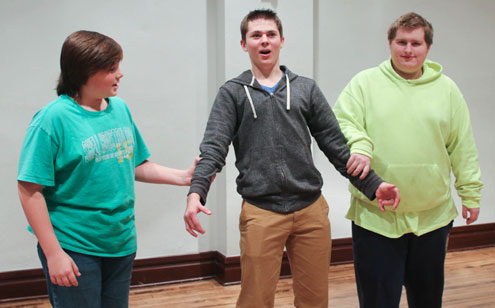 Michael Berardesco, Grayson Ireland, and Jameson Ussery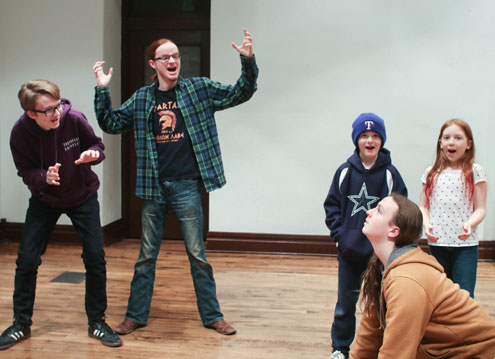 Jimmy Teeling, Kenneth McCalpin, Gavin Teeling, Emerson Johnson, and Reid McCalpin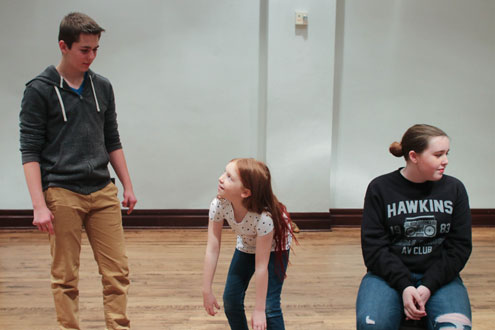 Grayson Ireland, Emerson Johnson, and Emmeline Johnson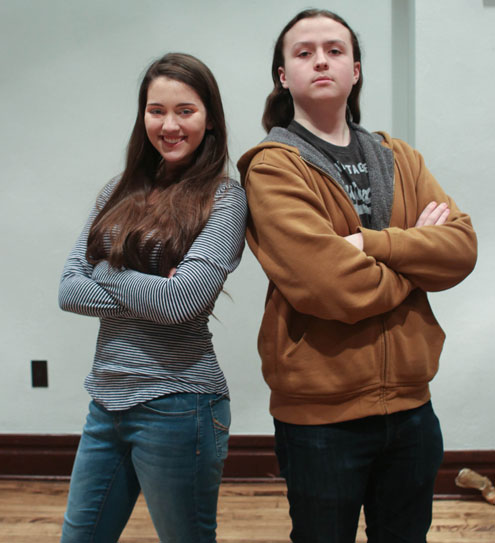 Jordan Gros and Reid McCalpin
photos by Julie McCalpin