Sports
Melissa Cardinals 73, Caddo Mills 60
Jan 3, 2018
Melissa -- In non-conference competition Tuesday night, The Melissa Cardinals defeated the Caddo Mills Foxes, 73-60.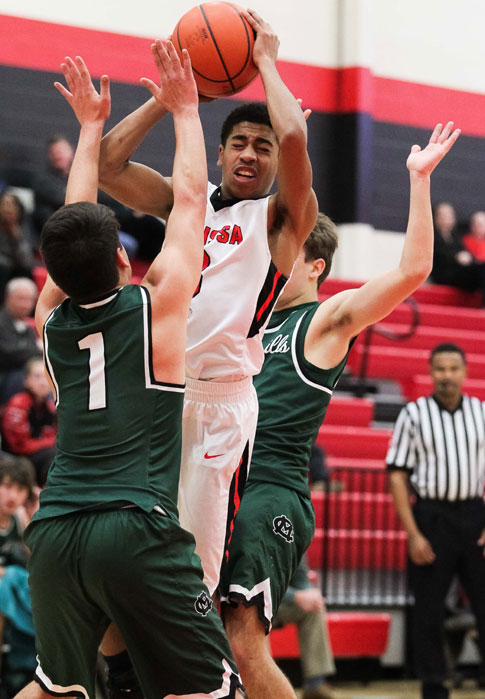 Melissa's Junior Castleberry goes up for a shot.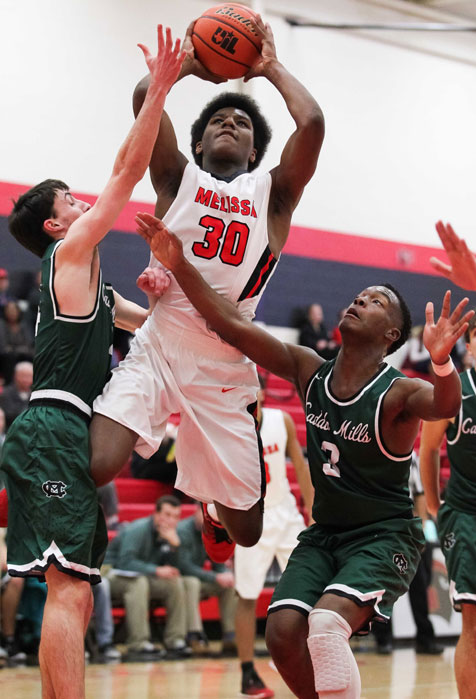 Melissa's Brendon Lewis drives to the basket.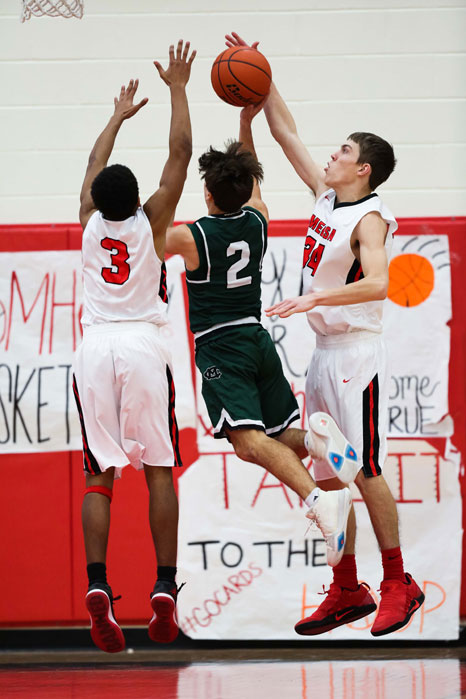 Melissa's Joshua Wood, right, and Junior Castleberry defend Logan Baker.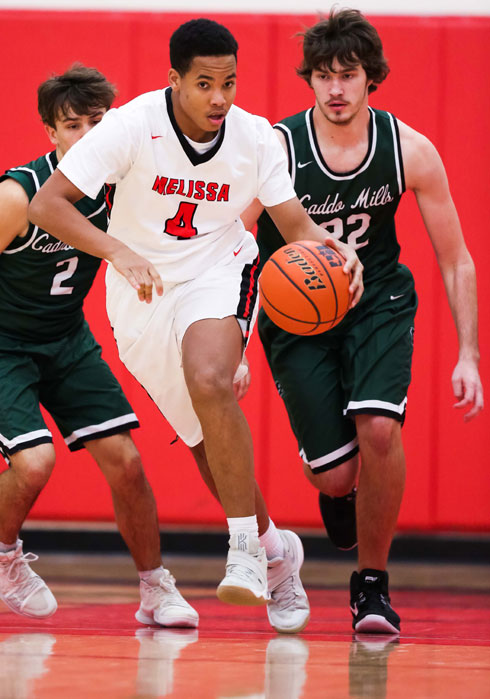 Melissa's Kennedy Lewis takes the ball down the court.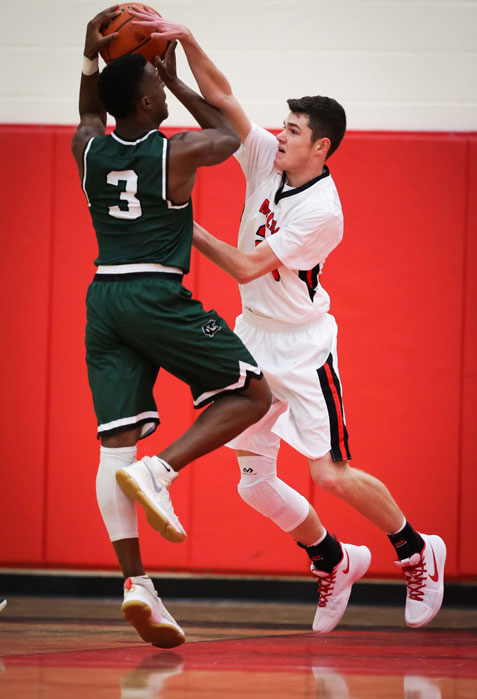 Melissa's Matt Holloway defends Savion Neal.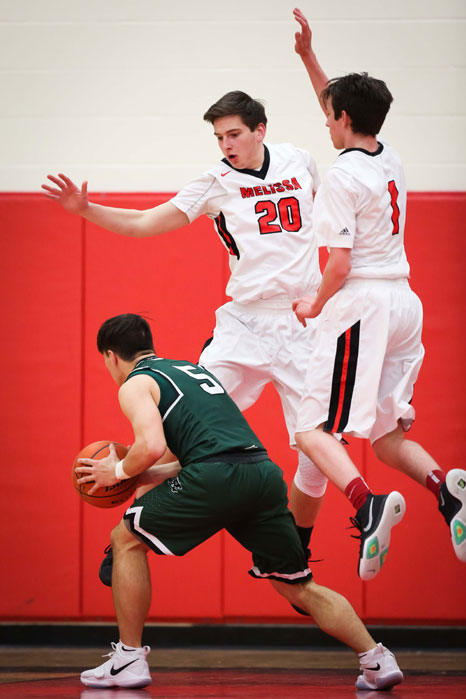 Melissa's Hunter Sparks, left, and Mark Fisher defend Payton Hammons.
photos by Kevin Bartram / www.BuzzPhotos.com