Sports
No. 15 Melissa Lady Cardinals 50, Pottsboro 42
Jan 4, 2018
Melissa -- The Melissa Cardinals avenged an early-season three-point loss to Pottsboro with an eight-point win, 50-42.
Melissa improves to 19-3 on the season and will travel to Bonham on Friday for the District 11-4A opener.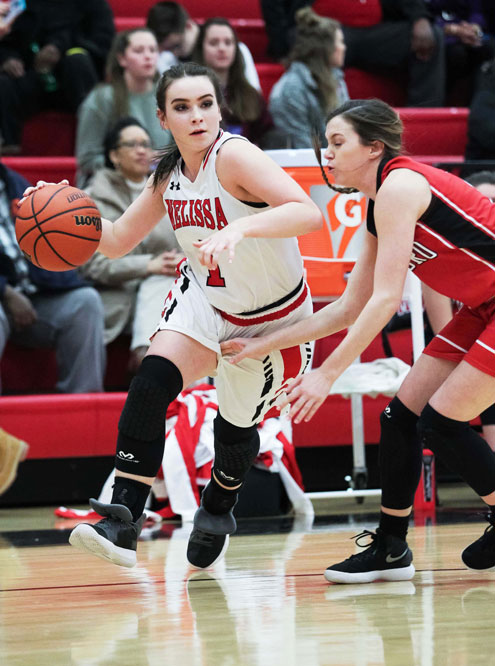 Melissa's Natalie Conlin drives to the basket.
Melissa's Natalie Conlin passes.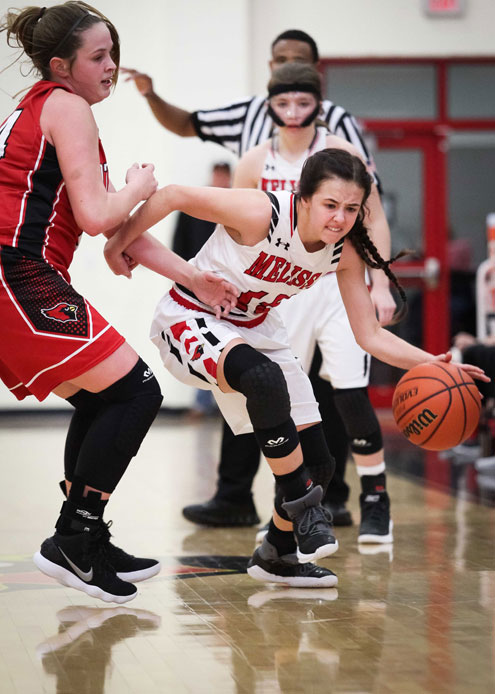 Melissa's Taylor Thomas drives past a defender.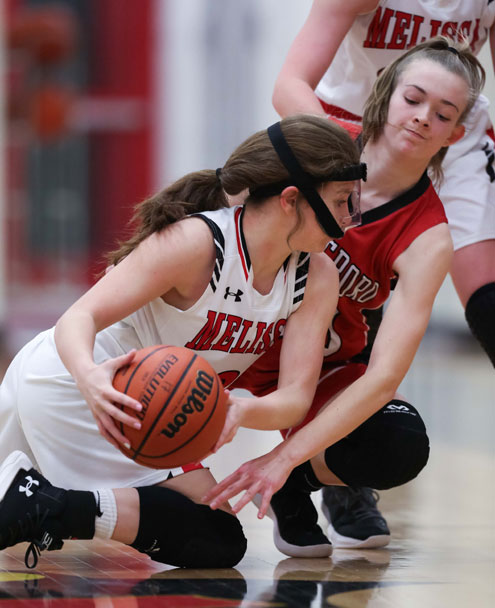 Melissa's Sally Clemmons grabs a loose ball in front of Pottsboro's Hannah Fellinger.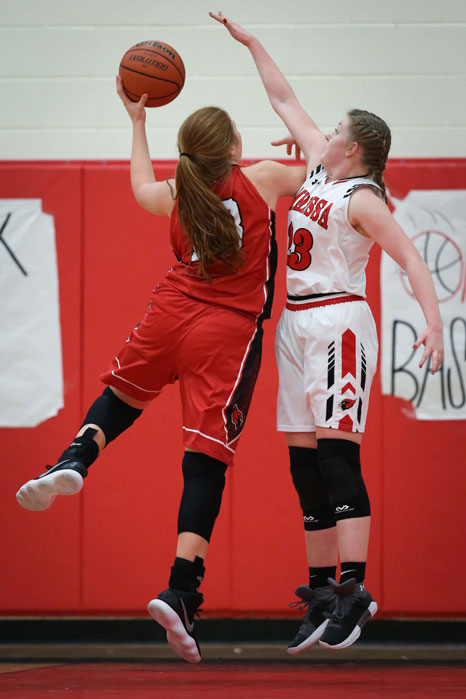 Melissa's Ashley Gideon defends Pottsboro's Madeline O'Hanlon.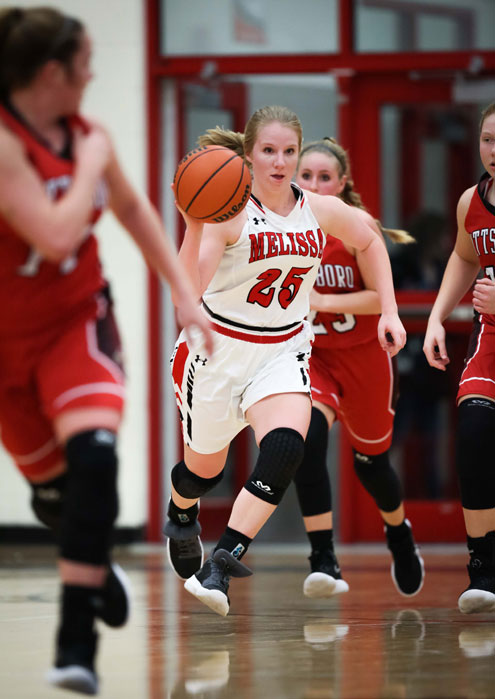 Melissa's Charley Lane drives down the court.
photos by Kevin Bartram / www.BuzzPhotos.com