Obituaries
Melinda Ann Gale (Lindy) Bleess
Jan 2, 2018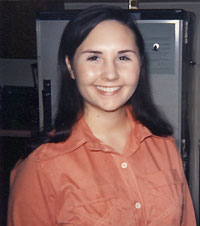 Bonham, Texas -- A memorial service for Melinda Ann Gale (Lindy) Bleess, 65, of Irving, Texas will be held 2:00 p.m. Saturday, January 6, 2018 at Wise Funeral Home Chapel in Bonham, Texas. Lindy passed away on December 31, 2017. She was born June 30, 1952 in Oklahoma City, OK to Bill Gale and Telesia Jane Bragg Gale.

Melinda spent a lot of her childhood in Bonham and also in other areas of North Texas. In her young adult life, she enjoyed traveling. She had lifelong passion for music and enjoyed caring for the elderly. She had many loves in life, including, but not limited to playing the piano, singing, writing poetry, watching movies and musicals, cooking, drawing and studying the Bible. She enjoyed the Beatles and Paul McCartney, and watching Johnny Carson and Carol Burnett. She made sure to always tune in when Billy Graham was on TV. It was impossible to know Melinda and not love her. She was always kind and generous to everyone she met.

Lindy was preceded in death by her parents, Bill Gale & Telesia Tracy, and step-father, John Tracy and aunt, Joe Ann McCullough.

Surviving are her husband of 22 years, Joseph Edward Bleess; daughter, Lisa Williams and husband Stephen of Honey Grove, TX; grandchildren, Abigayl, Lori and Jacob Avelar, and Lucas Williams; brothers, Tim Gale and wife Anita, David Gale and wife Kim and Todd Gale; her second mom, Patricia Gale. Other surviving family include, numerous nieces, nephews, and cousins.

An online guestbook is available at www.wisefuneralhome.com.