Obituaries
Sarah Moreland
Jan 2, 2018
Bonham, Texas -- A celebration of life for Sarah Jane Moreland, 73, of Bonham, Texas will be at 10:00 a.m. on Friday, January 5, 2017 at First Baptist Church of Bonham, Texas. Bro. Chase Hinson will officiate. Inurnment will follow at Oakwood Cemetery in Honey Grove, Texas. Visitation will be at Cooper-Sorrells Funeral Home Bonham, Texas on Thursday, January 4, 2017 from 6:00 p.m. - 8:00 p.m. Mrs. Moreland passed away on December 31, 2017 at home surrounded by her loving family after a battle with COPD.
Sarah Jane (Mendenhall) Moreland was born in Bonham, Texas on July 5, 1944 to Odis Mendenhall and Charity Merle (Hale) Mendenhall Boykin. Sarah married the love of her life, Gary Moreland, on January 29, 1983 in Bonham, Texas. She loved spending time with her family and her fur baby, Bandit. Her grandchildren were her greatest joy. Sarah retired from Blue Cross Blue Shield and was a member of First Baptist Church in Bonham.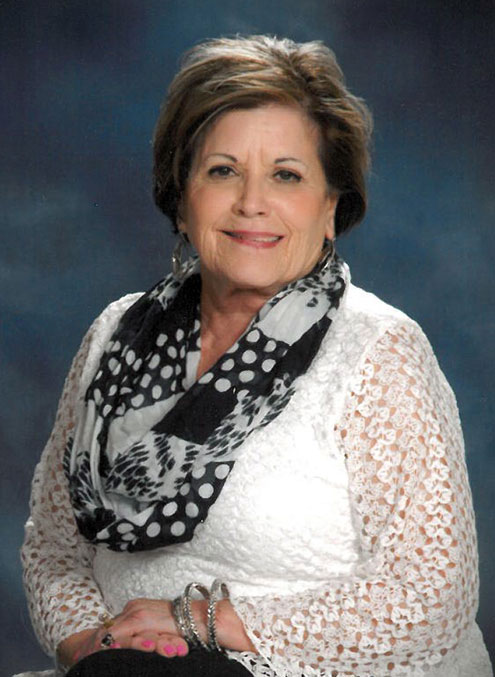 Left to cherish Sarah's memories are her husband, Gary Moreland of Bonham, TX; daughter, Sherry Kelton and Barry Bolen of Denison, TX; grandchildren, Ashlea and Heather Allen of Dodd City, TX; Kelsie Kelton of Sherman, TX; and Colby Kelton of Bonham, TX; sister, Judy Badgett and husband Tommy of Denison, TX; brother, Jack Mendenhall of Flower Mound, TX; niece, Laura Goodin of Denison, TX; great niece, Harley Goodin of Denison, TX; nephew, Brandon Horton and wife Brooke of Dallas, TX; and great nephew, James Horton.
She is preceded in death by her mother, Charity Merle Boykin and father Odis Mendenhall; daughter, Debbie Allen and brother, James Mendenhall.
In lieu of flowers donations can be made in honor of Sarah to the First Baptist Church Youth Program 710 North Center Street, Bonham, TX 75418.
To convey condolences or sign an online registry, please visit www.coopersorrells.com