Sports
Bonham Lady Warriors 69, Community 59
Jan 3, 2018
Bonham -- It was another cold night in Bonham, but inside the Robyn Hill Gymnasium at L.H. Rather Junior High, things were heating up as the Bonham Lady Warriors and the Nevada-Community Lady Braves swapped the lead several times in a very competitive first half.
Community led, 32-30, at halftime.
As the third period got underway, Bonham's Melanee Lewis came up with a steal and fired a pass up ahead to Emma Bounds for a lay-up to tie the game, 32-32.
Late in the quarter, Shelby Jones sliced through the lane for a lay-up, Chyrsi Hemby hit a bank shot and Averi Reeves came through with a pair of clutch baskets to give the Lady Warriors a 50-44 advantage going into the fourth quarter.
Down the stretch, a hustling Bonham team would lead by as many as 12 points before posting a 69-59 victory.
Bonham junior Melanee Lewis led all scorers with 25 points. Emma Bounds had 15 points and Averi Reeves finished with 14 points to join Lewis in double digits.
Shelby Jones scored seven, Ari Phea put up four points, Chyrsi Hemby had two points, while Haleigh Solano and Raegan Shackelford each hit a free throw.
This was the final tune-up before district competition begins Friday, January 5.
Bonham will be competing in District 11-4A, along with Anna, Aubrey, Celina, Melissa and Princeton. The Lady Warriors will host Melissa on Friday, January 3.
Community will be next door in District 12-4A, which is comprised of Caddo Mills, Crandall, Ferris, Kaufman, Quinlan Ford and Terrell.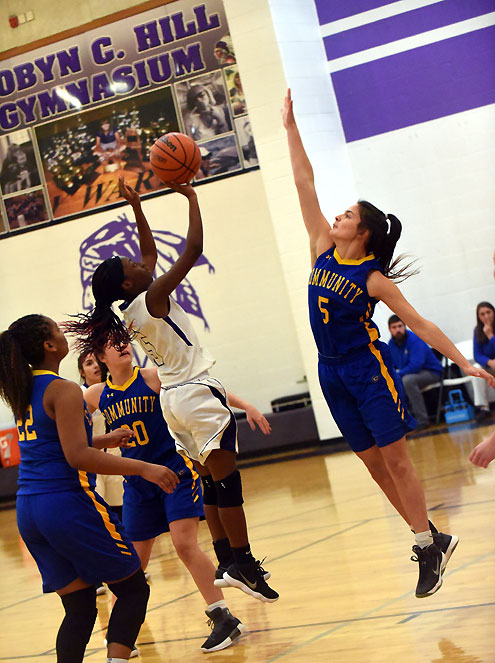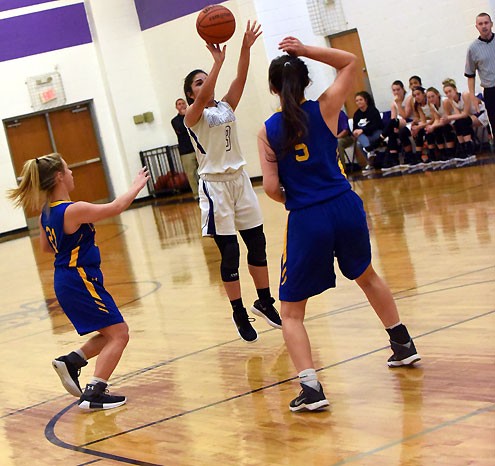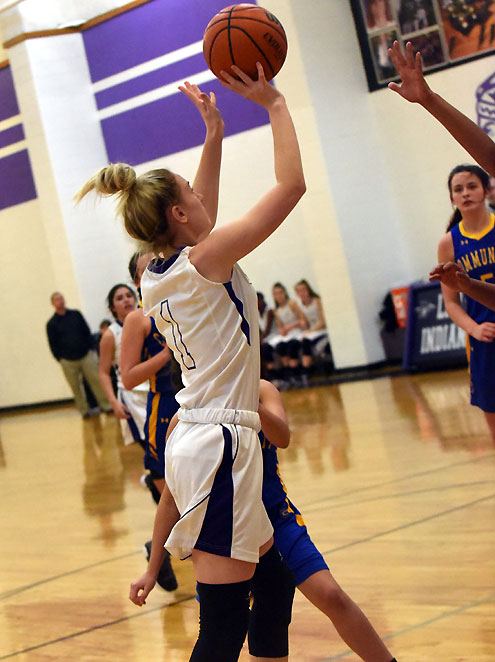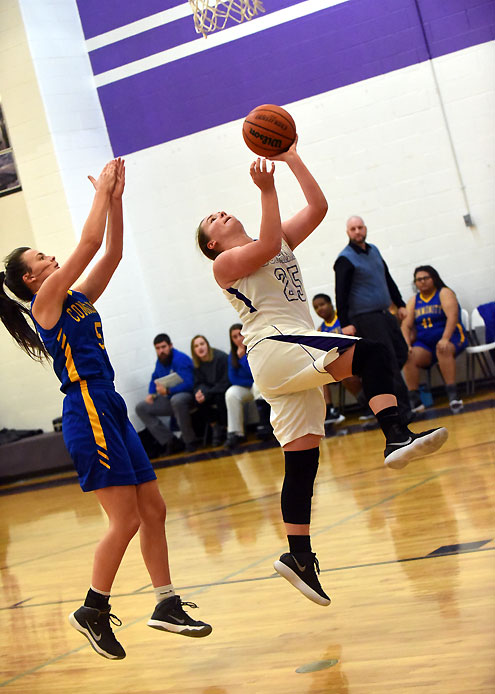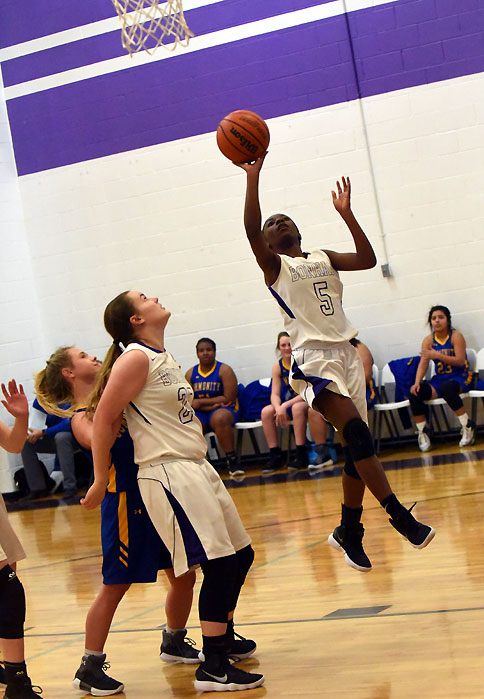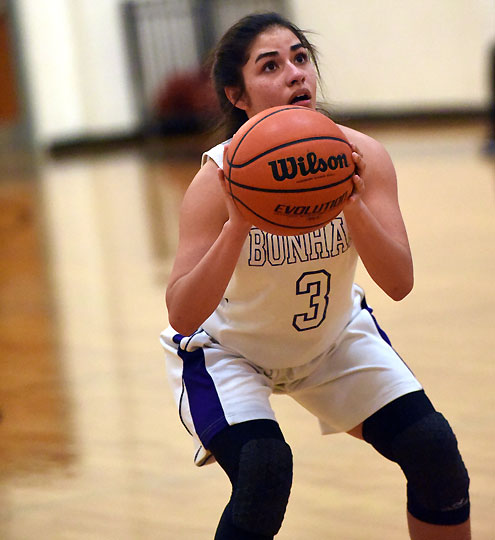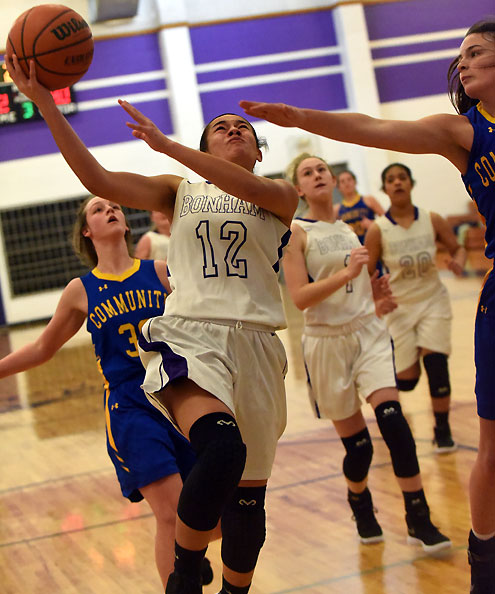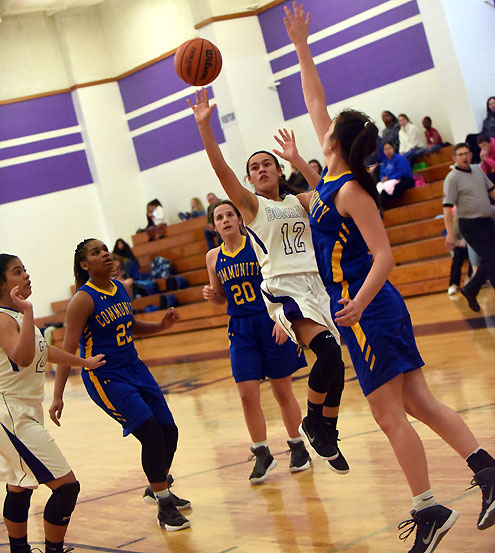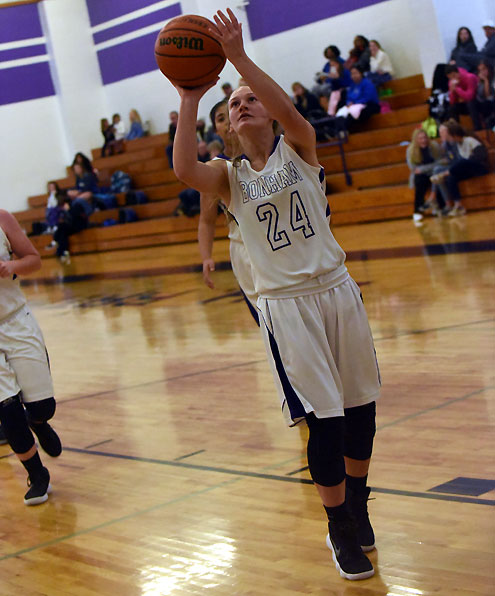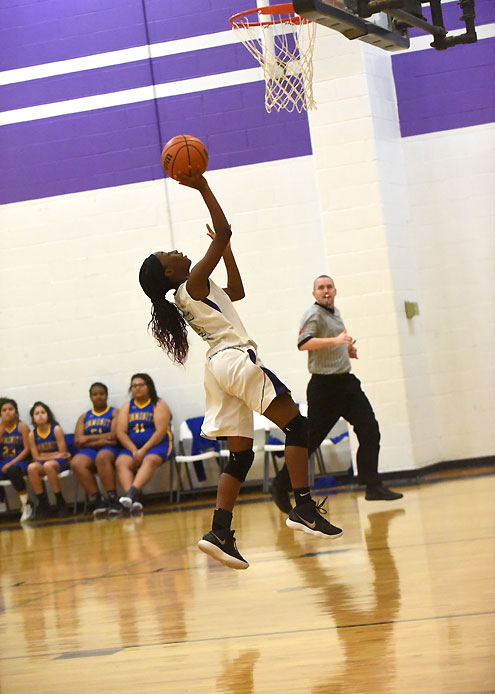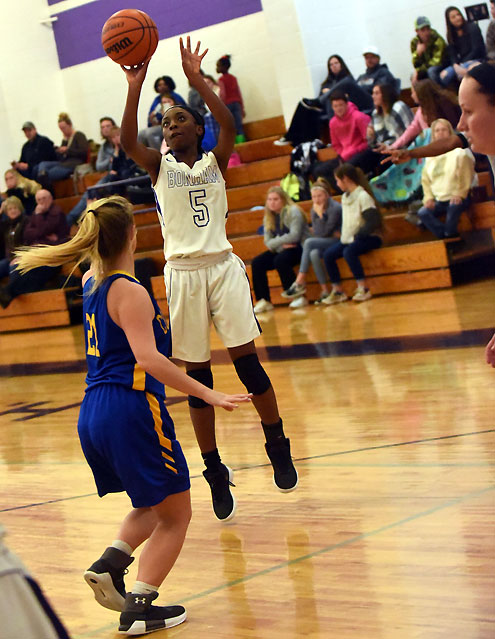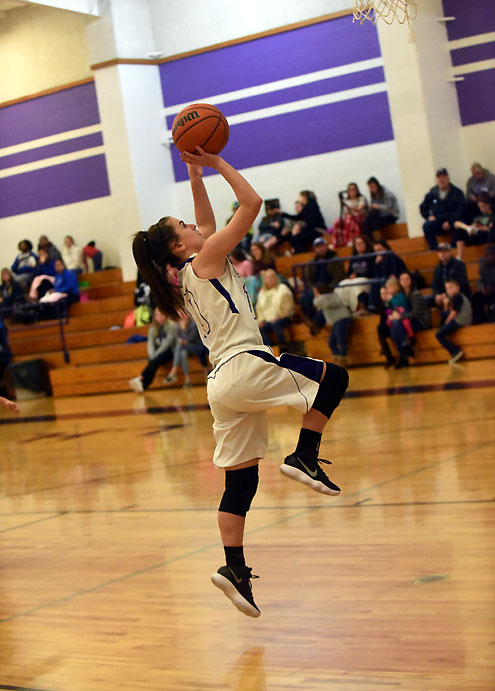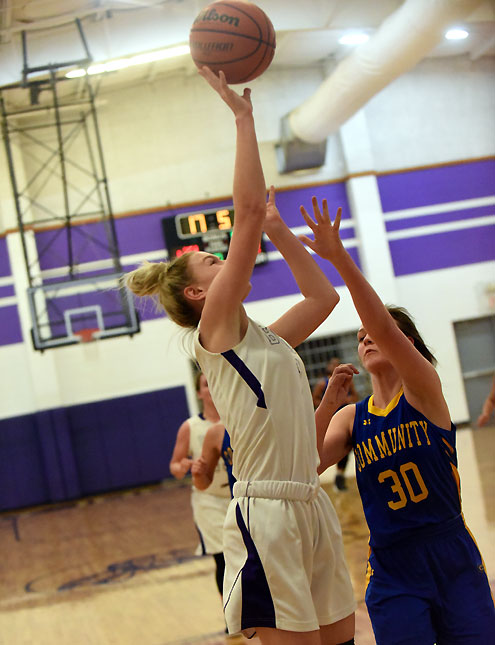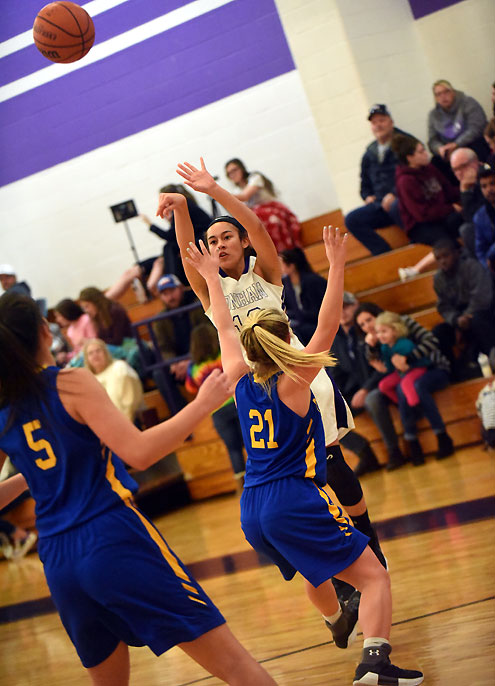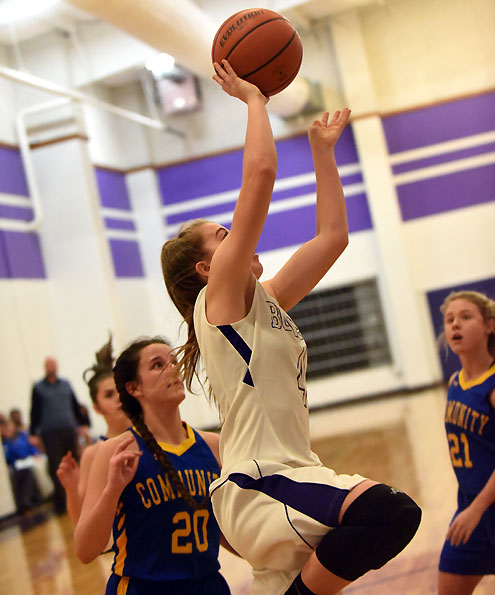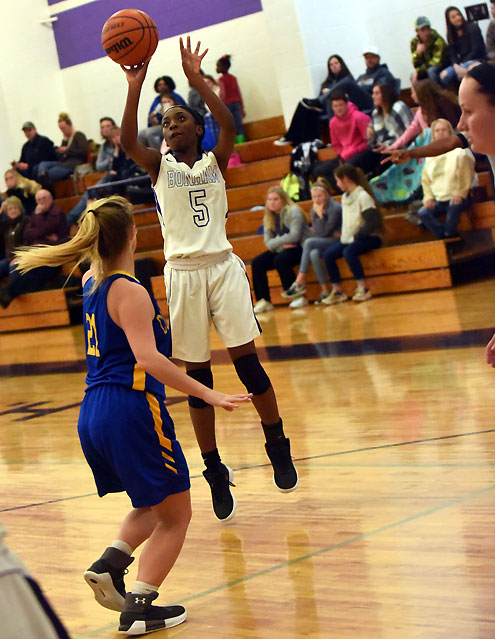 photos by Allen Rich