Front Page
City of McKinney announces new airport director
Jan 3, 2018
McKinney, Texas (Jan. 2, 2018) – The City of McKinney has announced the hiring of Kenneth Carley as Director of the McKinney National Airport. Carley begins Feb. 5.
"Kenneth has a great combination of airport leadership expertise and a passion for aviation. We look forward to him utilizing his skillset to usher in a new era for the McKinney National Airport as the city implements an aggressive and forward-thinking master plan," said City Manager Paul Grimes.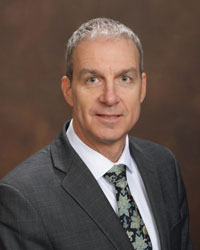 Carley brings more than 25 years of aviation management experience to the role. Since 2016, he has worked as the Assistant Director of Aviation and Operations for the Metropolitan Airport Authority which operates the Quad City International Airport in Rock Island County, Illinois. Prior to his time in Illinois, Carley was the Director of the Ohio University Airport in Athens, Ohio for 12 years.

"It is an honor to be chosen as the next director of McKinney National Airport. I look forward to working with the city's management team and the community stakeholders to grow the infrastructure and service amenities for the benefit of the airport users and the public. It is rare for a general aviation airport to realize the level of aeronautical demand that TKI enjoys and I am excited to be a part of its future development," Carley said.

Carley received his Bachelor of Science degree in aviation from Ohio State University and Master of Business Administration degree from Ohio University.