Obituaries
Barbara Atchley
Jan 2, 2018
Honey Grove, Texas -- Barbara Joyce Atchley, 69, resident of Honey Grove, Texas passed away peacefully in her home Saturday morning with her loving family and beloved pet "Bo" by her side. A memorial service has been scheduled for Saturday, January 6, 2018 at 2:00 p.m. in the First Baptist Church of Honey Grove. Rev. Glen Tyson and Rev. James Rogers will officiate and deliver the Eulogy. Family visitation is scheduled for 1 hour prior to the service in the church annex.
Barbara Joyce (Anderson) Atchley was born in Randolph, Texas to Calvin Melton (CM) Anderson and Helen (Dodson) Anderson. She married the love of her life, Jimmy Dale (JD) Atchley at Lake Fannin in the Ivanhoe Community on January 13, 1979.
Barbara was a Bonham High School graduate, furthering her education at Grayson County Community College and finishing her degree in Business Administration at UT Dallas. Barbara started her career at General Cable in the early '70s in their first IT department. During the '80s Barbara received her Real Estate license, selling real estate for Keeton Land Company and Bradford Watson Company, being named one of the top real estate agents in Fannin County in the mid '80s. She retired, working alongside her beloved husband at B.F. Gammon Tool & Die. Barbara loved hunting, competition archery, working on arts, crafts and refinishing antiques. Mrs. Atchley took pride in her family and especially her grandchildren, she attended all of their booster and sporting events.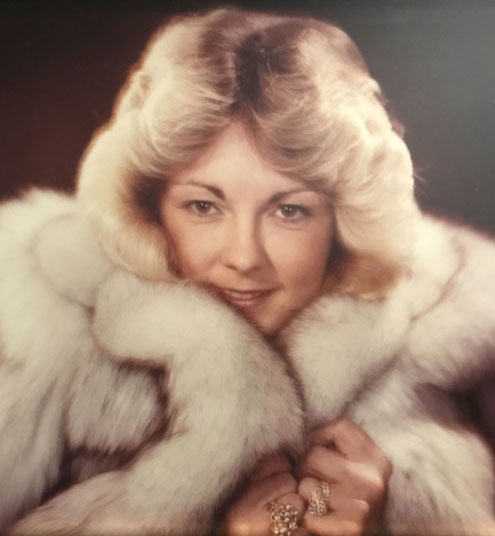 Barbara Atchley is survived by her loving caregiving granddaughter, Hope Atchley of Honey Grove; daughter, Tammy Woods and husband James of Honey Grove; son, Randy Atchley and wife Ginger of Commerce; son, Brett Atchley and wife Judy of Bonham; brother, Garry Anderson of Bonham; sister-in-law, Maria Harper of Dallas; sister-in-law, Frances Robinette of Grandview, TX. She is also survived by 7 grandchildren, numerous great grandchildren, nieces and nephews, aunts, uncles, cousins and extended family and friends.
Mrs. Atchley was preceded in death by her parents Calvin Melton (CM) Anderson and Helen (Dodson) Anderson; her beloved husband Jimmy Dale (JD) Atchley on March 7, 2015.
Family request donations be made to the American Heart Association 7272 Greenville Avenue; Dallas, TX 75231-4596.
Online condolences can be made at www.coopersorrells.com.