Sports
McKinney Boyd Lady Broncos beat Sherman
Dec 31, 2017
McKinney -- The McKinney Boyd Lady Broncos posted an 11-point win over the Sherman Lady Cats, 47-36, in Silver Bracket competition at the second annual Lady Bulldog Holiday Classic at McKinney North High School on Saturday, December 30, 2017.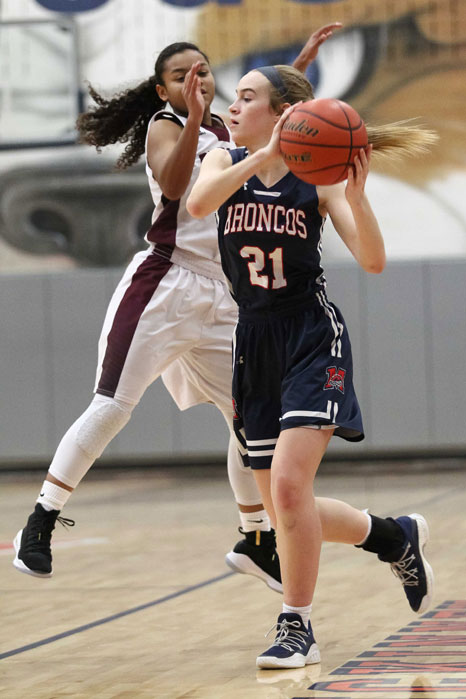 McKinney Boyd's Kaylee Boykin is defended by Sherman's Jaylen Edmonson.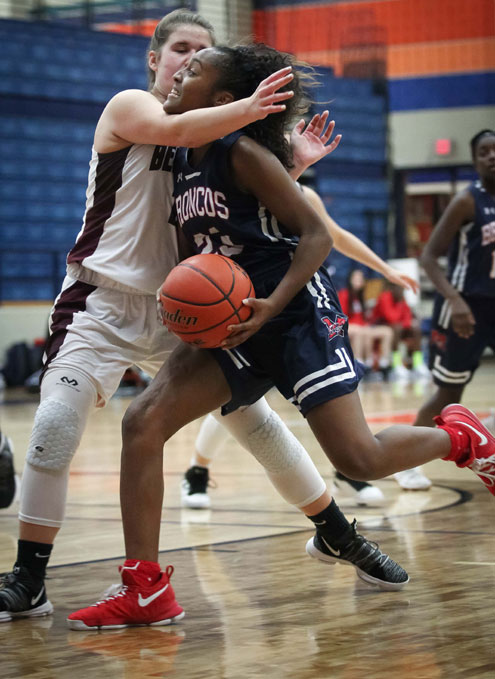 McKinney Boyd's Zoe Jackson is fouled by Sherman's Kamdyn Klingsick.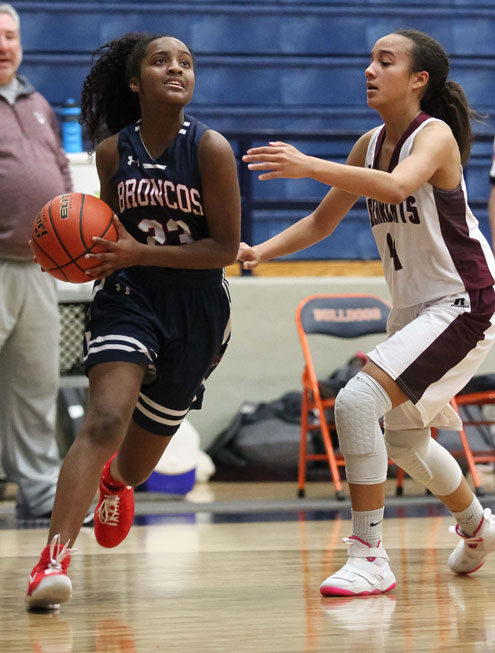 McKinney Boyd's Zoe Jackson drives past Sherman's Kursten Alexander.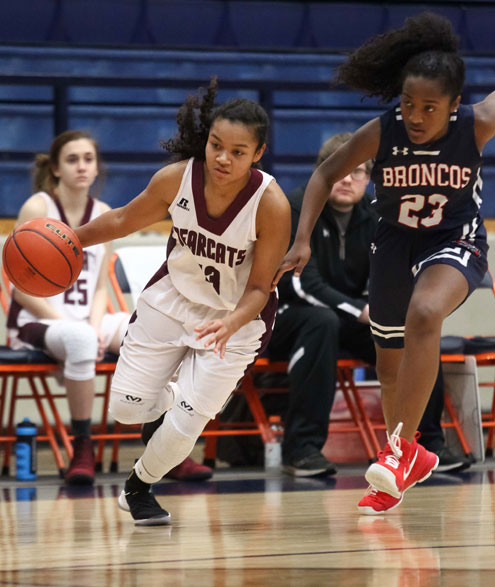 Sherman's Jaylen Edmonson drives past McKinney Boyd defender Zoe Jackson.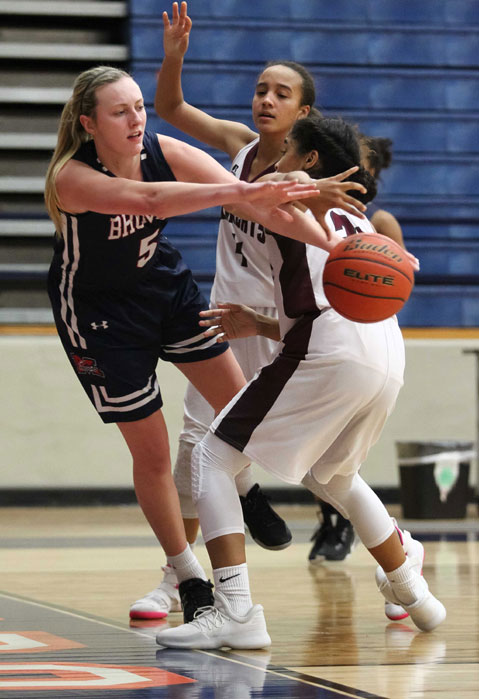 McKinney Boyd's Liza Butler keeps the ball inbounds.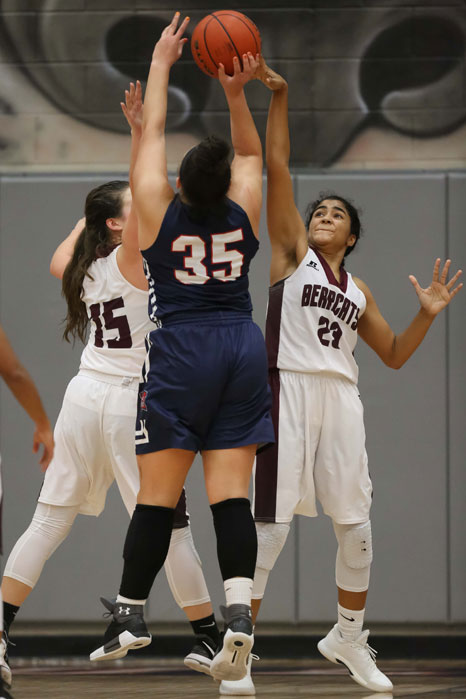 Sherman's Alaura Andrews reaches to block a shot by McKinney Boyd's Amaya Cudgo.
photos by Kevin Bartram / www.BuzzPhotos.com