Sports
Ector boys, girls sweep 2017 Ector Holiday Tournament
Dec 31, 2017
Ector -- Hometown basketball fans went home happy Saturday night after the Ector girls and boys teams won the championship games at the 2017 Ector Holiday Tournament.
The girls finals was an overtime thriller, with the Ector Lady Eagles slipping by Celeste, 50-46.
Celeste had a six point lead at halftime, 24-18, but the teams were all knotted up, 43-43, at the end of regulation play.
The Lady Eagles went on to outscore Celeste 7-3 in overtime to earn a 50-46 victory in the championship game.
Ector's Sunnie Bingham scored a game-high 20 points and teammate Destiny Whitburn was close behind with 18 points. Stormy Shockley scored six, Saakshi Pandey had three points, with Mary Salazar and Montana Johnson each hitting a free throw.
The Blue Ridge Tigers and the Ector Eagles competed in the boys championship game and Blue Ridge had an early 7-6 lead when Ector's Austin Earl had a lay-up sandwiched between a pair of three-pointers and suddenly it was the Eagles with a 14-7 advantage at the first buzzer.
Ector continued to distance Blue Ridge, with the Eagles on top 31-17 at halftime and 47-28 heading into the fourth quarter.
The Eagles put a 57-43 win in the books to win the championship trophy.
Ector senior Deviaire Patterson led all scorers with 24 points, Austin Earl had 13 points and Noel Cannaday was also in double digits with 11 points.
Garen Norwood put up five points and Nathan Essary finished with four points.
Joel Linn led Blue Ridge with nine points.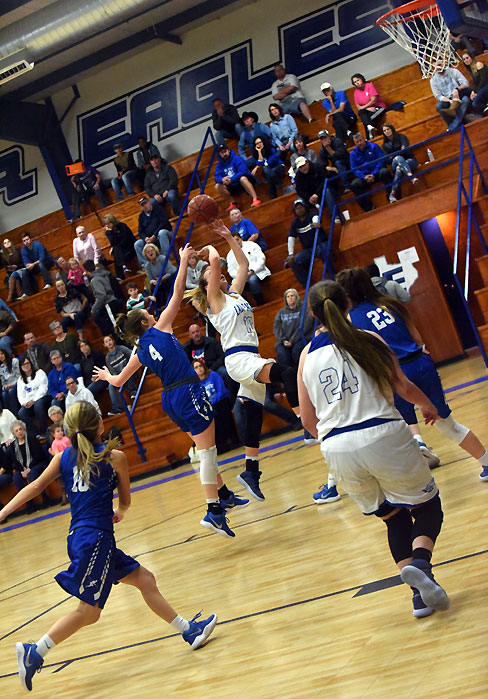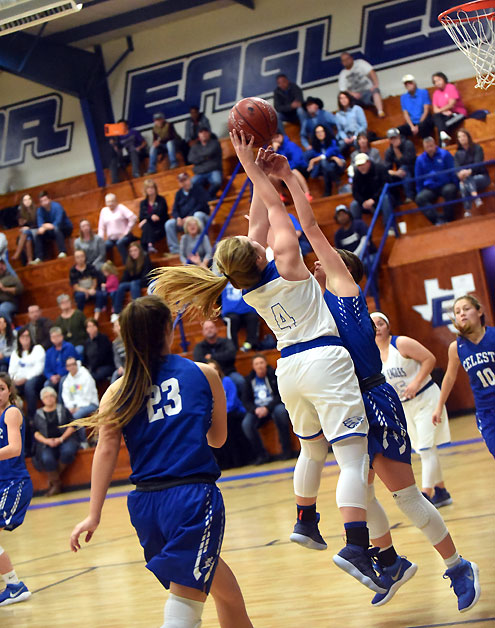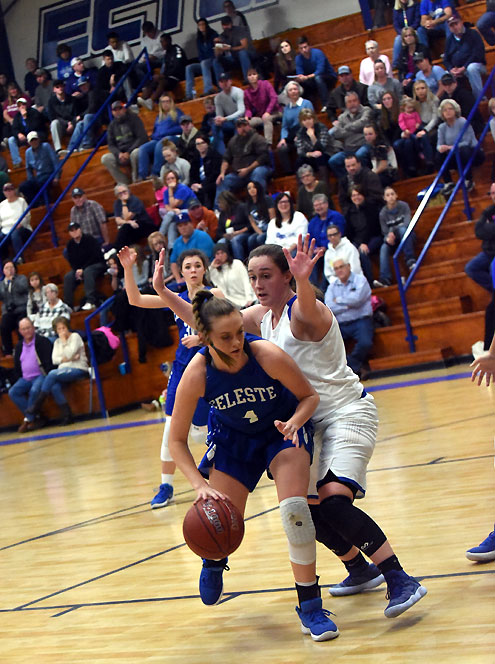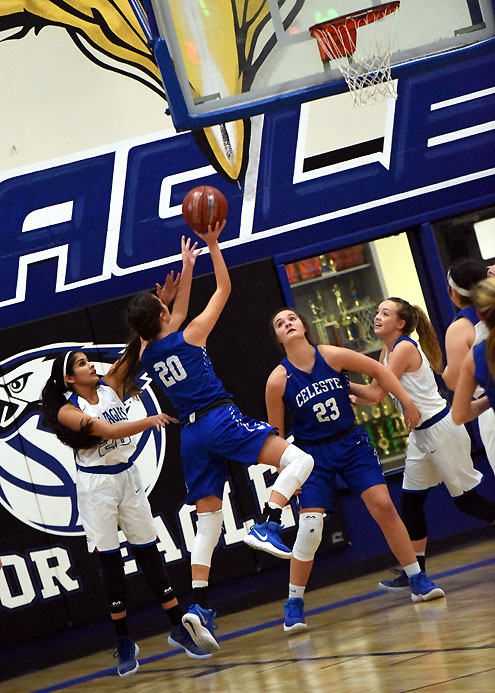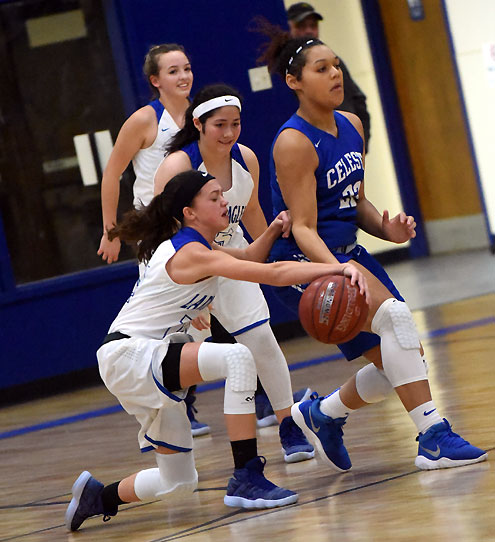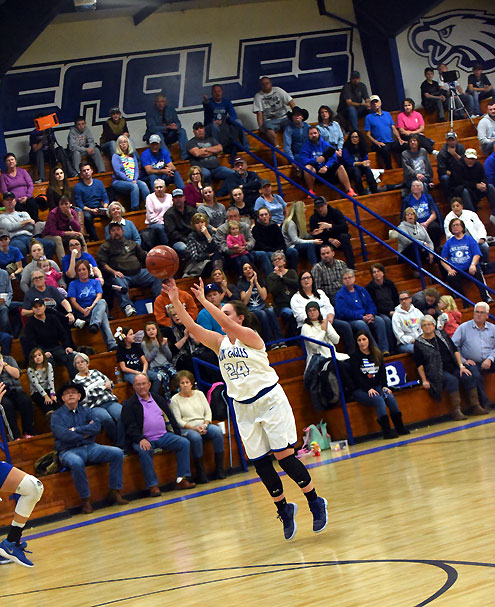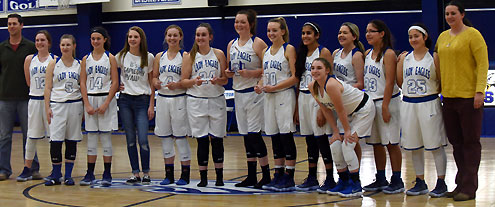 Ector Lady Eagles - 2017 Ector Holiday Tournament champions!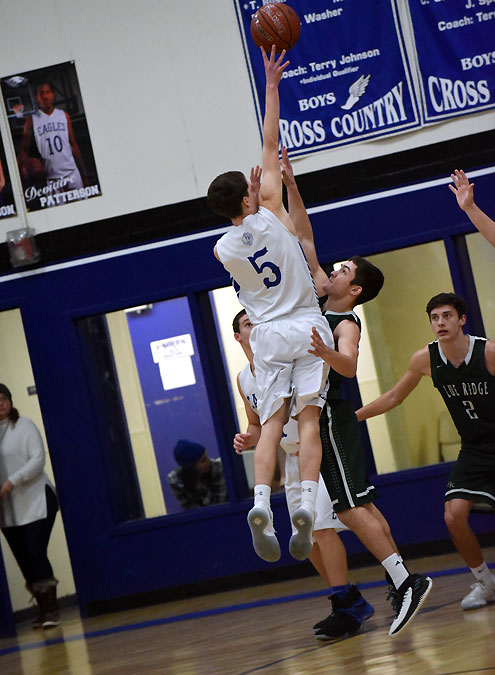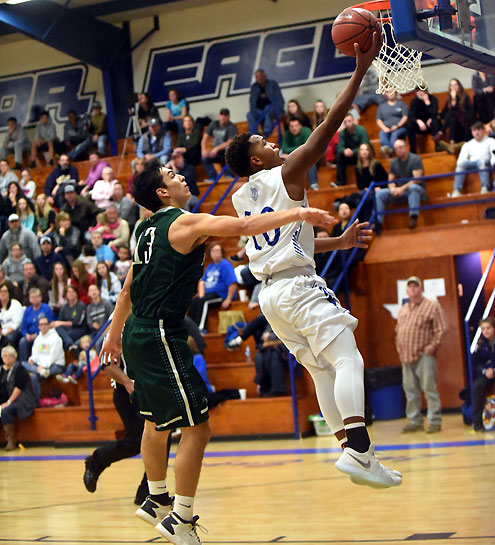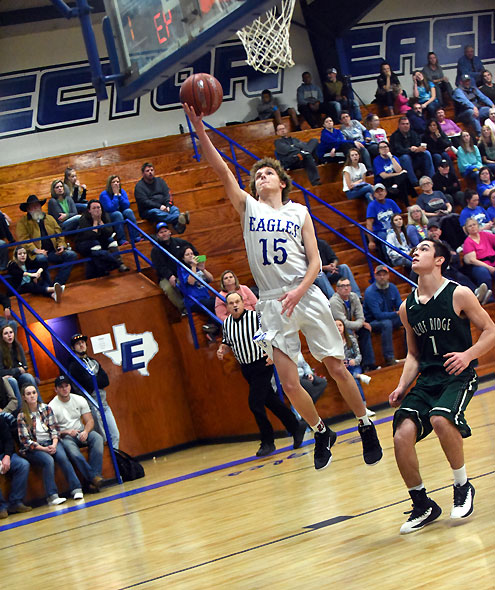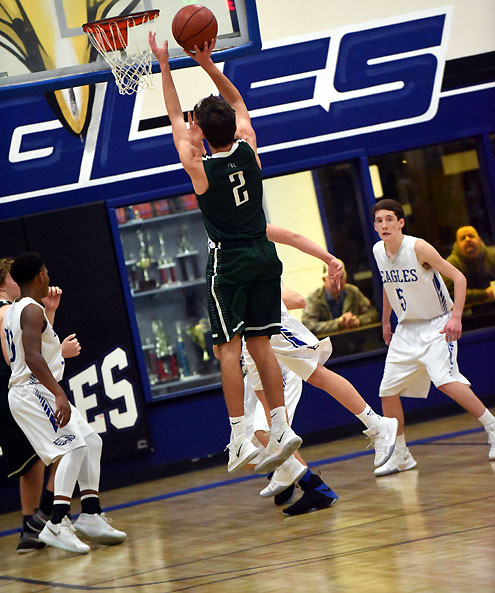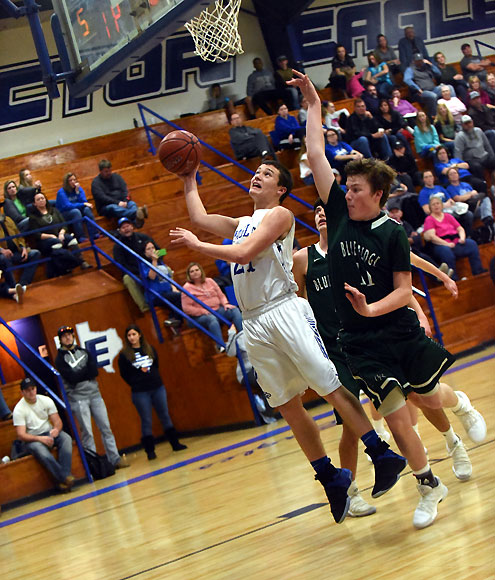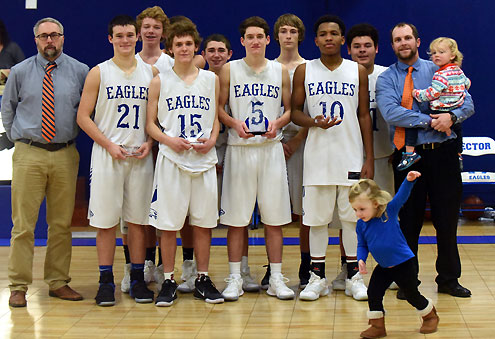 Ector Eagles - 2017 Ector Holiday Tournament champions!
photos by Allen Rich
additional photos to run Tuesday