Sports
Ector Eagles advance to tournament finals
Dec 30, 2017
Ector -- The Ector Eagles turned back the McKinney Christian Mustangs, 61-51, to advance to the finals of the 2017 Ector Holiday Tournament at 8:00 p.m. Saturday night.
Ector's Deviaire Patterson put up a game-high 23 points and teammate Austin Earl knocked down 19 points to help the Eagles withstand several runs by Mustangs.
Kenny Nelms contributed eight points, Garen Norwood had five points, while Noel Cannaday and Nathan Essary each threw in three points.
Adrian Hydock finished with 15 points and Cameron Badeaux put in 14 points to pace the McKinney Christian offense.
The Eagles advance to the tournament finals at 8:00 p.m. Saturday to take on the Blue Ridge Tigers.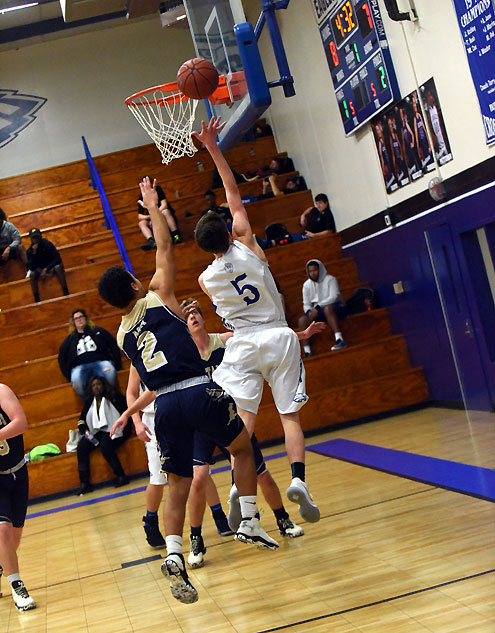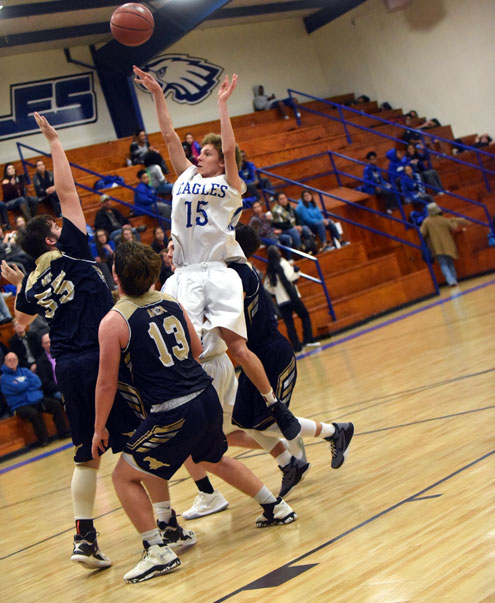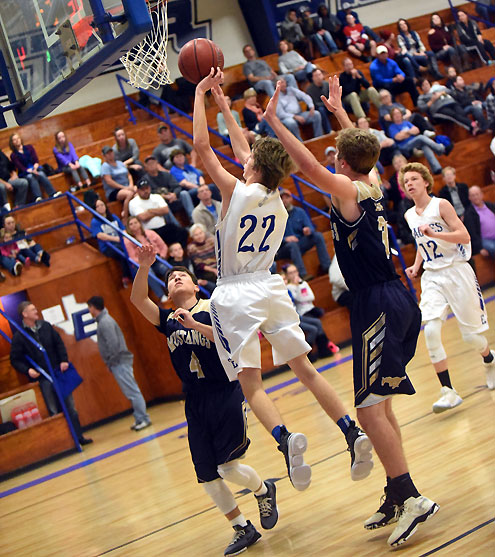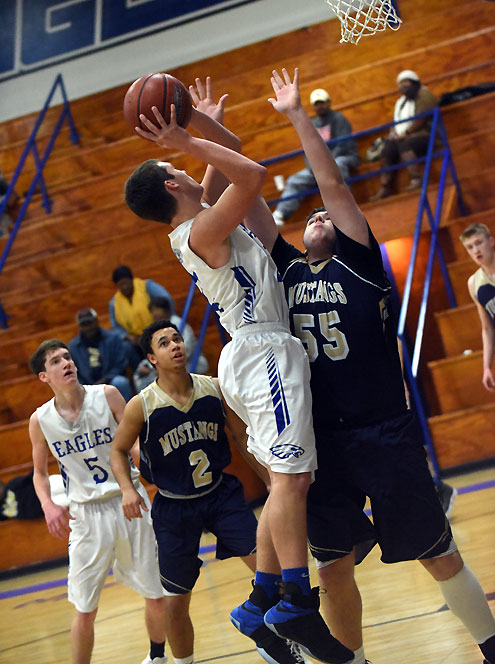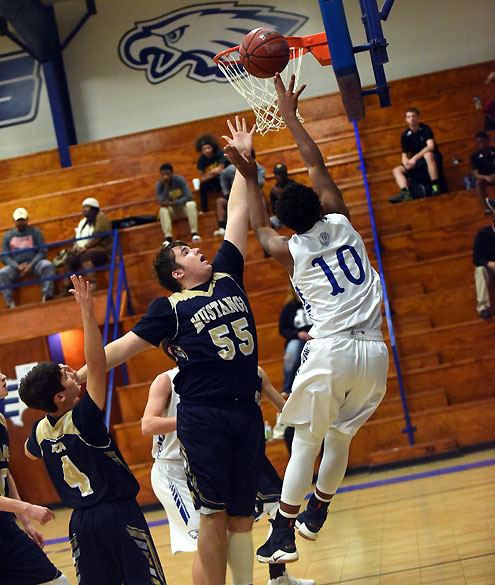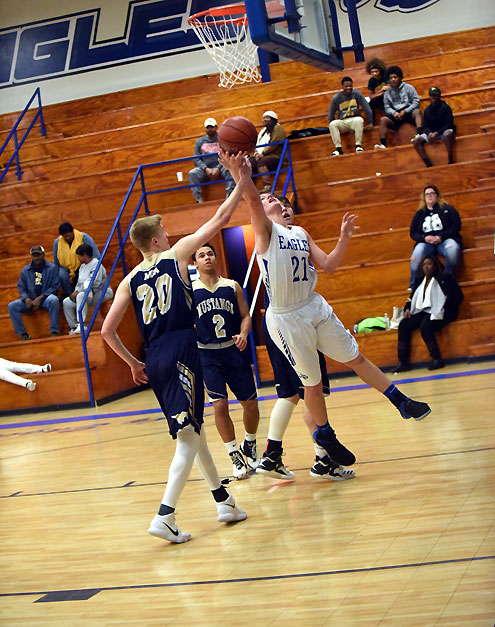 photos by Allen Rich