Obituaries
Betty Walker Dudley
Jan 13, 2018
Bonham, Texas -- Betty Walker Dudley, 94, of Bonham, Texas entered the arms of the Lord and joined her beloved husband on December 29, 2017. Betty married Kenneth O'Neal Dudley on June 26, 1943 in Bonham, Texas. She was the most loving wife, mother and grandmother anyone could hope for, and a most favored aunt to her nieces and nephews. She was a superb homemaker and friend, known for her cooking and sweetness. She retired from Wal-Mart in Bonham after over 20 years.
Betty never had an unkind word to say about anyone. She will be dearly missed, and never forgotten.
Memorial services will be held on Saturday, January 20, 2018 at 3:00 p.m. in the Wise Funeral Home Chapel. Officiating will be her nephew, Rev. Greg Biggs. Betty was born December 6, 1923 in Fannin County, Texas to Alphord Taylor Walker and Ioma Bethel Walker.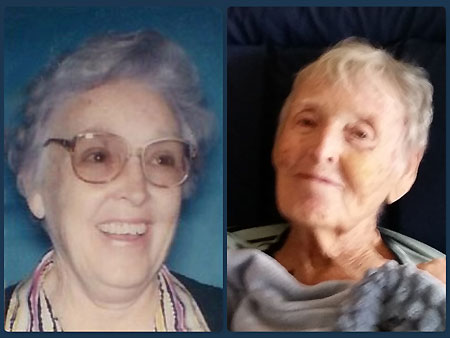 Betty Dudley was preceded in death by her husband of 68 years, Kenneth O'Neal Dudley, parents, and all six of her siblings.
Surviving are her children Ann Zimmerman and husband Gary of Coppell, TX, Jerry Dudley and wife Jeannie of Ivanhoe, TX, and Linda Dudley of Bonham, TX, and; grandchildren, Bryan Dudley and Jason Dudley; 4 great-grandchildren and numerous nieces and nephews.
An online guestbook is available at www.wisefuneralhome.com.