Lifestyles
New Year's Day Lunch at Carleton House Bed & Breakfast
Dec 30, 2017
Bonham -- The Carleton House Bed & Breakfast will be hosting A New Year's Day Lunch beginning at 12:30 p.m. till 3:30 p.m.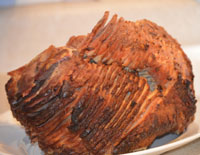 On the menu is Smoked Pork, Glazed Ham, Chicken Gumbo, Black Eyed Peas, Cabbage Casserole, Salads, and as always Homemade Breads and Desserts.

Reservations 903 583 2779. Adults $25 and Children under 12 $10.