Lifestyles
Bonham Senior Citizens Center menu for Jan. 1-5
Dec 31, 2017
Bonham Senior Citizens Center
menu for Jan. 1-5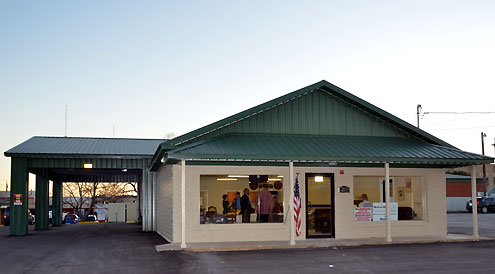 210 E. 6th St., Bonham, TX 75418
903-583-8573

Monday, January 1
Closed for New Year's Holiday
Our offices are closed in observance of the New Year's holiday. We shall resume normal office hours on Tuesday, January 2, 2018.

Tuesday, January 2
Minestrone Soup
Chef Salad with Dressing
Potato Salad
Garlic Breadstick
Fresh Fruit

Wednesday, January 3
Roast Beef with Brown Gravy
Red Skin Mashed Potatoes
Spinach
Wheat Bread
Fruited Red Jello

Thursday, January 4
Smothered Pork Chop
Macaroni & Cheese
Okra and Tomatoes
Wheat Roll
Oatmeal Raisin Cookie

Friday, January 5
Santa Fe Chicken
Spanish Rice
Squash Medley
Wheat Roll
Fresh Fruit

NOTE: You can view the menu for the entire month online, at

http://www.mowot.org/calendar

Bonham Senior Citizens Center is open to ALL seniors aged 60 and older. It also prepares and delivers the Meals on Wheels lunches for Fannin County. Meals are served at the Center on Mondays-Fridays, from 11:30 A.M. to 12:00 Noon. Visit us at the Bonham Senior Citizens Center, 210 E. 6th St., Bonham, TX, or phone us at 903-583-8573, for more information.

Join us for Free Bingo every Thursday from 10:00-11:00 AM and then stay for lunch at 11:30, if you wish.

NOTE: The Bonham Senior Citizens Center needs volunteers to deliver lunches to its Meals on Wheels clients. If you can help deliver a small group of lunches one day per week or more, please call us at 903-583-8573, between 7:00 A.M. and 12:30 P.M., for more information. We appreciate your help.