Entertainment
The story of Joe Melson and Roy Orbison: part 2
Dec 7, 2017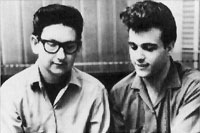 Roy Orbison was born in 1936 in Vernon, Texas. Joe Melson was born in Bonham, Texas in 1935. Together they would write some of the most memorable songs of the 20th century.
They exploded on the music scene in 1960 when Orbison recorded "Only the Lonely," which began as a song Melson had written called "Cry."
The story of Orbison and Melson really began in 1957 when Melson played one of his original songs, "Raindrops," for Roy and Claudette Orbison, Roy's first wife. Claudette thought it was the most beautiful song she had ever heard.
By this time, Melson's penchant for creating original music had been going on for more than a decade. His classmates at Edhube School, a few miles south of Bonham, remember a polite young man who already seemed destined for a career in music. This would have been in the mid-'40s and most of the South was still in the grips of the Great Depression.
"If we had holes in our jeans, it wasn't because we wanted to be stylish and they sure didn't cost a lot of money," one classmate recalls, referring to today's fashions.
Kids worked in the cotton fields and most boys stepped off the school bus wearing overalls. But a classmate says that, even as far back as the fifth grade, Joe dressed like the professional musician he would eventually become.
"He would get off the bus wearing a sports coat with jeans and high-topped leather shoes and a guitar slung over his shoulder," one former classmate said. "Joe dressed differently than the other boys and he always had that guitar with him. He just entertained us and we never thought anything about it."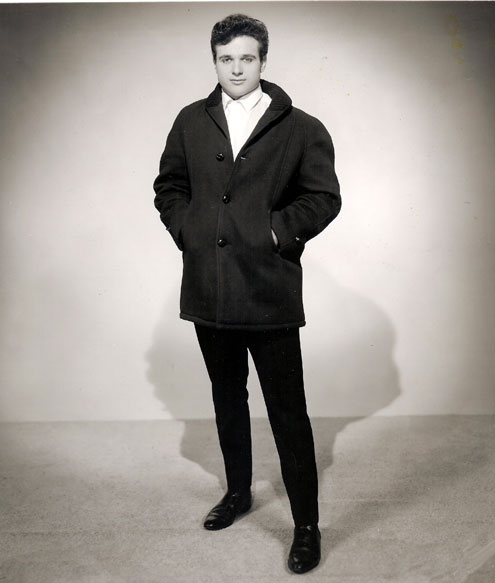 Joe Melson - courtesy photo
Melson moved to Midland, Texas in the mid-'50s and a friend named Ray Rush suggested the Fannin County singer/songwriter get to know a relatively unknown singer/songwriter at that time named Roy Orbison. By 1960, Orbison and Melson had worked their way to Nashville and their first song to hit the charts was "Uptown." However "Uptown" stalled at #72, leaving Melson and Orbison as just two more songwriters struggling to stay afloat in the sea of musicians that filled Nashville.
That all changed with "Only the Lonely," also released in 1960. Surrounded by his session regulars Floyd Cramer on piano, Buddy Harman on drums, Bob Moore on bass and guitarists Harold Bradley and Hank Garland, Orbison found his voice.
"I love Roy's voice," Melson wrote of Orbison. "It's real, honest, always believable, and the emotion of the songs always ring through. That's what made him great."
Now the songwriting duo was in full stride. Their first #1 hit came with the bolero-tinged "Running Scared" in 1961, which interestingly enough had "Love Hurts," written by Boudleaux Bryant on the "B" side. And, yes, that's the same "Love Hurts" that was a smash hit for the rock band Nazareth in the '70s.
A scant four months later, Melson and Orbison were already racing back up the charts with "Crying," an excellent example of how Melson's songs somehow managed to be exhilarating and heartbreaking in the same breath. That was Melson's trademark, just as Orbison's signature was the soaring crescendo as the song ends.
People in the music business have said that, in this brief window of time before the British Invasion, there was only one thing that worried Elvis Presley and that was the next song that Roy Orbison and Joe Melson were writing.
to be continued...