Sports
Dodd City Lady Hornets 47, Sam Rayburn 22
Dec 6, 2017
Ivanhoe -- The Dodd City Lady Hornets improved to 13-0 with a 25-point win over the Sam Rayburn Lady Rebels.
The first half was very competitive, with Dodd City leading 13-6 after the first quarter and 25-17 at intermission.
A 12-3 run in the third period stretched the Lady Hornets' advantage to 37-20 going into the fourth quarter. Dodd City outscored Sam Rayburn 10-2 in the final frame to notch a 47-22 win on the road.
Dodd City senior Paige Granstaff led all scorers with 22 points and Abby Weeks was also in double digits with 15 points.
Marissa Mills finished with four points, Dani Baccus put up three points, Sarah Brent scored two and Journie Hilliard hit a free throw.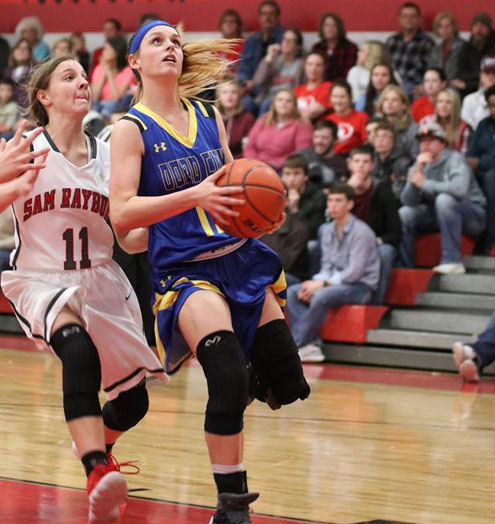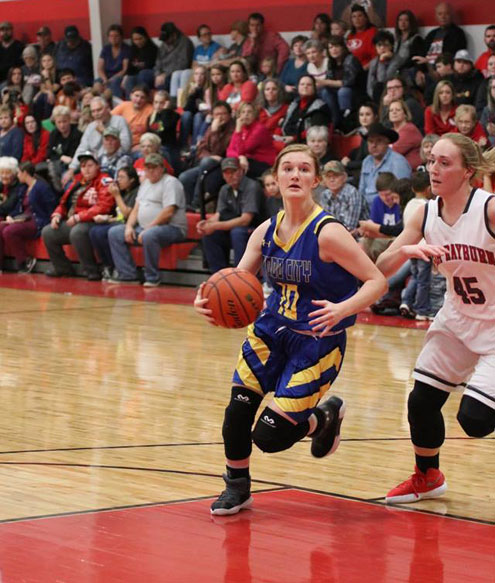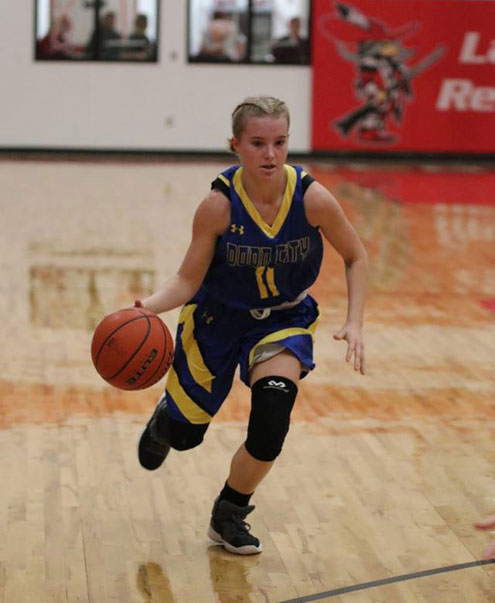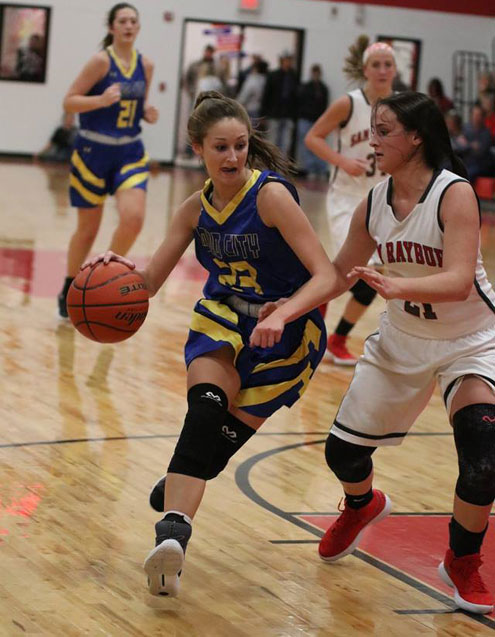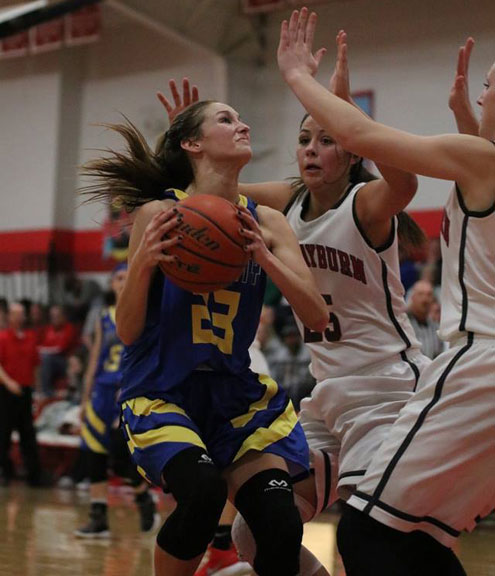 photos by Melissa Brent