Obituaries
Brenda Lide
Dec 4, 2017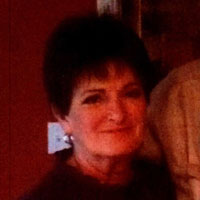 Bonham, Texas -- Funeral services for Brenda Lide, 68, of Bonham, Texas will be held 10:00 a.m. Tuesday, December 5, 2017 at Wise Funeral Home Chapel in Bonham, Texas. Officiating will be Rev. Mike Burt. Interment will follow at Willow Wild Cemetery in Bonham, Texas. Brenda passed away on December 1, 2017.

Brenda was born August 21, 1949 in Lamar County, Texas to Parnell Edward Biggerstaff and Dorothy Juanita Cline Biggerstaff. She worked as a nurse in Bonham for 25 years. After retiring she was the owner of Picket Fence, a gift shop on the square in Bonham, for 5 years. Brenda married Dale Lide on November 06, 1995 in Bonham, Texas. They enjoyed traveling together, sometimes leaving for weeks at a time, traveling the country. She and Dale were married 18 years before he preceded her in death in 2014. Brenda liked to quilt and enjoyed crafting. She was a member of Northside Church of Christ in Bonham. Her most cherished pastime was spending time with her daughter, Tara. She will be greatly missed and forever in the hearts of her loved ones. Brenda was preceded in death by her parents and husband.

She is survived by her daughter, Tara Fitzwater of Whitesboro, Texas; sister, Myrna Malone of Bonham, Texas; nephew, Jeremy Malone and wife Rachel of Ector, Texas and niece, Tiffany McBrayer and husband Johnny of Bonham, Texas; great nieces and nephews, extended family and friends.

The family will receive friends from 6:00 p.m.-8:00 p.m. on Monday, December 4, 2017 at Wise Funeral Home.

An online guestbook is available at www.wisefuneralhome.com.