Sports
No. 2 Dodd City Lady Hornets 70, No. 18 Campbell 40
Dec 3, 2017
Dodd City -- The girls championship game of the 2017 Dodd City Invitational Tournament featured two top-20 teams, with No. 2 Dodd City cruising past No. 18 Campbell in a 30-point win.
Campbell battled Dodd City in the early action and only trailed 17-15 late in the first quarter, but eventual tournament MVP Paige Granstaff hit the next four baskets of the game and suddenly Dodd City had a double-digit lead, 25-15.
Dodd City outscored Campbell 21-6 in the second period to take a 40-21 lead at intermission.
Dodd City stretched its lead to 30 points in the third period and coasted to a 70-40 win.
Dodd City senior Paige Granstaff poured in a game-high 31 points and point guard Abby Weeks knocked down 19 points.
Journie Hilliard had nine points, Dani Baccus threw in three points, with Sarah Brent, Cassandra Woodlee and Marissa Mills all finished with two points.
With the victory in the tournament championship game, the Dodd City Lady Hornets move to 12-0 on the year.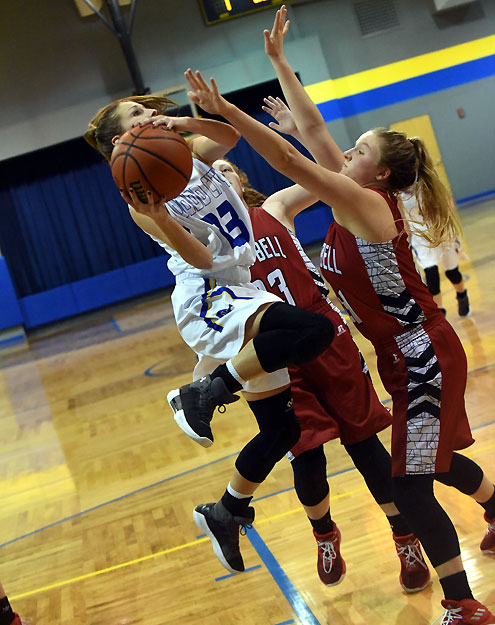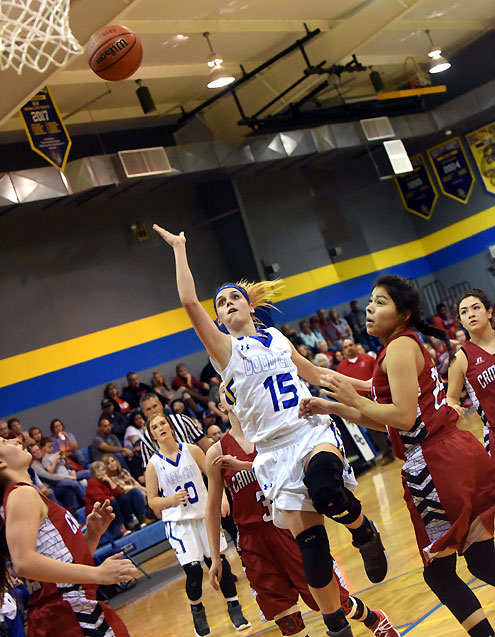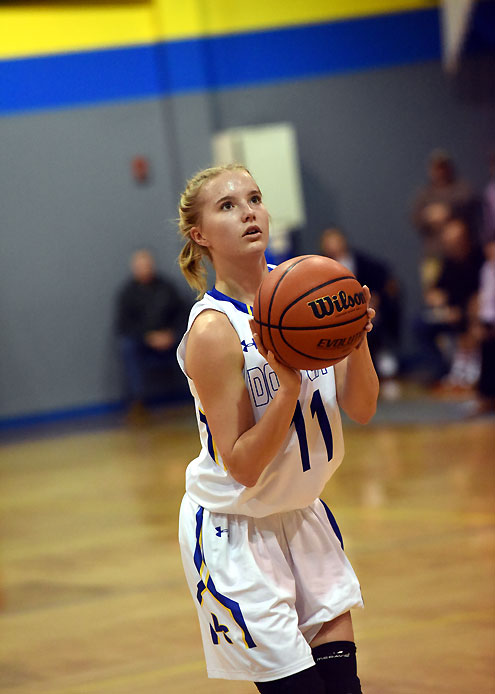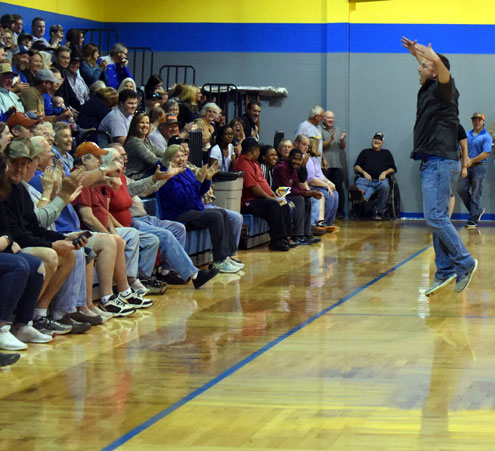 Dillon Weeks leads the Dodd City crowd in a cheer!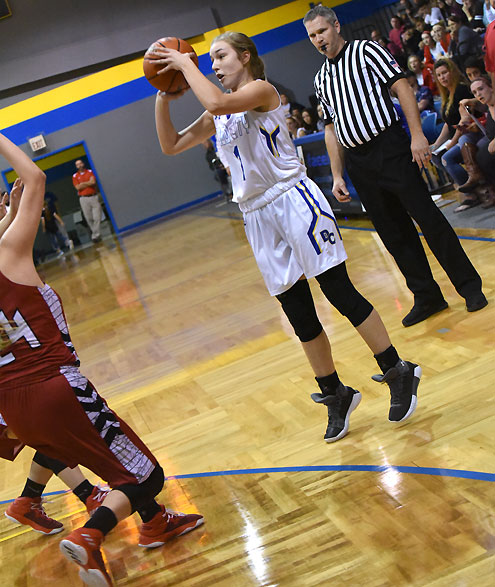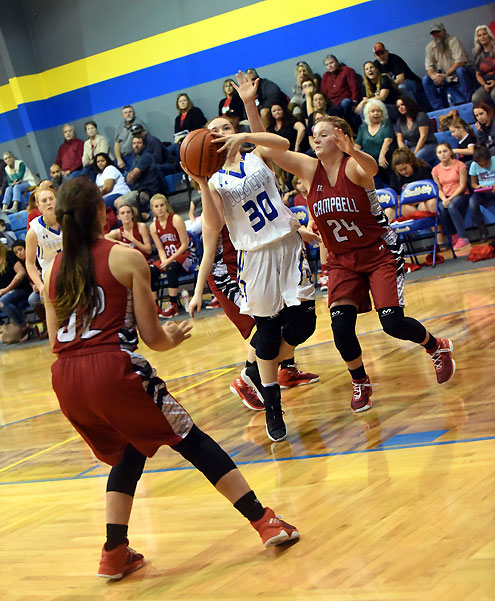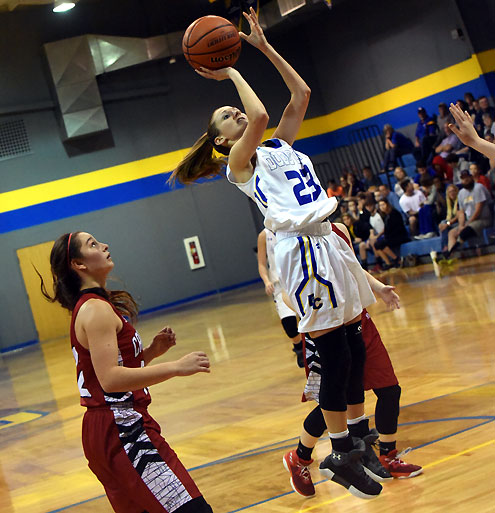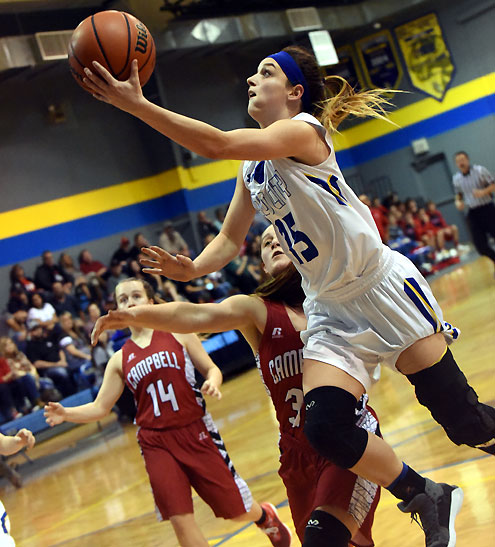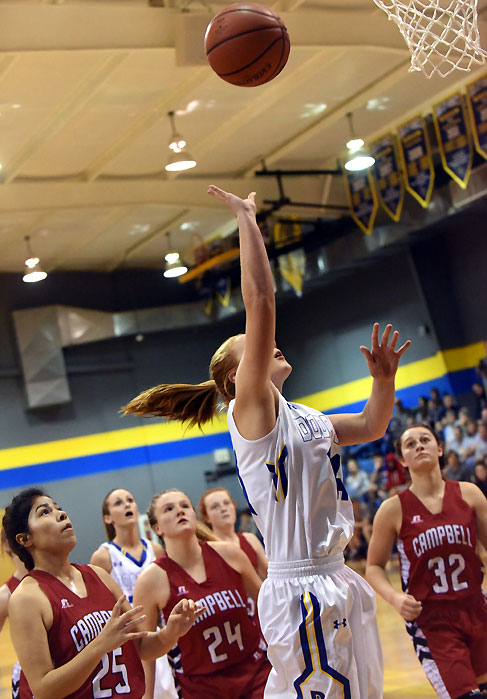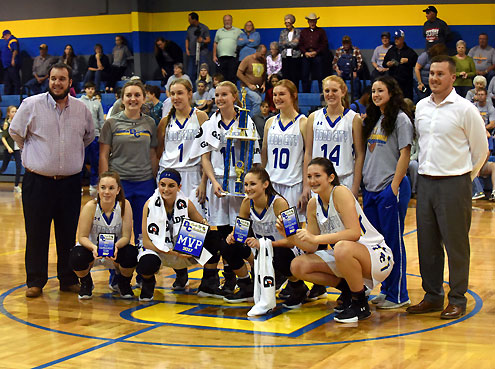 photos by Allen Rich