Obituaries
G. Clifton White
Nov 30, 2017
Van Alstyne, Texas -- G. Clifton White was born June 5, 1930 in Van, Texas to Bertha and Virgil White. He is survived by daughter, Cheryl Mathis and husband Gary of Anna, Texas; son, Gregory White and wife Danita of Grand Prairie, Texas; grandson Michael Rountree of Grand Prairie, Texas and granddaughter Amy Mathis of Anna, Texas; wife and lifelong friend, Virginia Dingler; and canine companion, Buster. He is also survived by a host of nieces, nephews, cousins and loving friends. He is preceded in death by his parents; Bertha and Virgil White; brothers, Cozell and Blueford White.

Cliff as he was known to his friends or Pop Pop as he was known to his grandchildren and all of their friends graduated from Van High School in 1948. He played lineman for the Van Vandals his entire high school career.
He served in the United States Air Force for four years and retired as a Staff Sgt. He received his Bachelor's Degree in Business at the University of North Texas, formerly known as North Texas State University. He was an Insurance Adjuster by trade for over 30 years. Pop Pop was a famous for never missing a football game that could be viewed on TV or heard via radio. The Dallas Cowboys were his team! Winning or losing he was a true blue Cowboys fan. He thought there was no better coach alive than Tom Landry. Cliff also was a big University of Texas fan. He went to games as he was able. His high school alma mater Van was a team that he avidly followed. He saw his team win many a playoff game in his later years of life. Fishing was also one of his favorite pastimes. Pop Pop loved spending time with his family. They were his most important asset.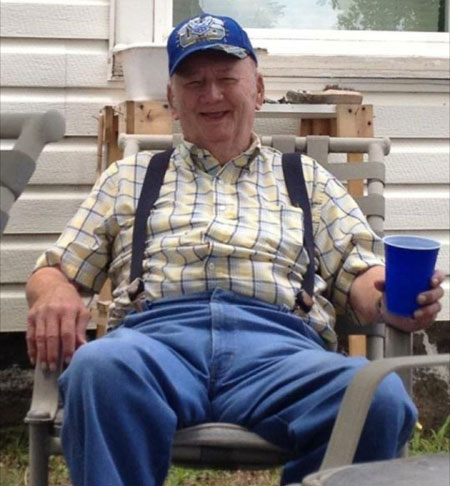 Funeral services for G. Clifton White, will be held at 11:00 a.m. Saturday, December 2, 2017 at Scoggins Funeral Home Chapel; the family will receive friends from 6:00 p.m. to 8:00 p.m. Friday, at the funeral home.
Services are under the direction of Scoggins Funeral Home & Crematory, 637 W. Van Alstyne, Pkwy. Van Alstyne, Texas 75495. 903-482-5225. You may sign the online register book at www.scogginsfuneralhome.com