Obituaries
Rex Bernard Lee
Nov 30, 2017
Van Alstyne, Texas -- Rex Bernard Lee passed away in Clovis, New Mexico on November 27, 2017. Rex was born in the Tinney Community six miles southwest of Lawton, Oklahoma, Comanche County on October 11, 1931 to William "Bill" Esker Lee and Reva Ethel Fawley Lee Rex attended Prairie Lea school south west of Lawton until the family moved ten miles northwest of Indiahoma, OK on January 1, 1938, close to the Wichita Wildlife Reserve. He loved exploring the mountains and swimming in the lakes there and always talked about it.
Rex graduated from Indiahoma High School as Salutatorian in 1949. He loved to tell how he took one book home his first day in ninth grade and decided it was stupid and never took another book home to study. However, he was an avid reader and read every book in the school library. He then attended Draughons Business School in Wichita Falls, Texas, where he met and married the mother of his four children, Lois Tate, in 1955. From there they made their home in Mesquite, Texas where he worked as the head bookkeeper for a large international irrigation company until he retired. Lois and Rex divorced in the mid 1980s. She died in August 2015. He met Norma Jean Wheeler at the Mesquite Opry and they were married for over 25 years.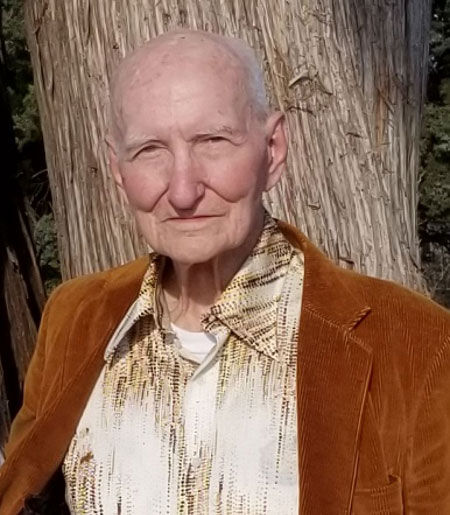 Rex Lee is preceded in death by his parents, his wife, Jean, who died in January 2014, and two nephews, Jeffrey Lee and Gary Lee. He is survived by 3 brothers, Bill Lee (Doy), J. D. Lee (Maria), Larry Lee (Linda); 3 sisters, Joyce Jones, Janice Dodd (Jack), and Vici June Holbrook, (Jim). Also his 4 children, David Lee (Kaye), Larry Lee (Pam), Esther Purkey (Vance), and Jimmy Lee (JoAnn). Grandchildren are Jonathan Purkey, Jennifer Purkey, Joshua Purkey, Brendan Lee, Jared Lee, and Tiffany Downey. Great grand-children are Michael Purkey, Madison Purkey, Hank Purkey, and Jed Purkey. Mr. Lee is also survived by many nieces and nephews and two stepsons, Barry (Pat)and Gary Wheeler and their families.
Rex is remembered for his kind, gentle spirit and great sense of humor.
In lieu of flowers you may make a donation to First Baptist Church Building Fund 121 E Marshall St. Van Alstyne, TX 75495
Services will be held at 2:30 p.m. Saturday, December 2, 2017 at Scoggins Funeral Home Chapel, with Pastor Jimmy Tarrant officiating. The family will receive friends one hour prior to service. Burial will follow in the Van Alstyne Cemetery.
Serving as pallbearers will be Bill Lee, JD Lee, Larry Lee, David Lee, Jim Lee and Vance Purkey. Honorary pallbearers will be Jonathan Purkey, Hank Purkey, Jed Purkey, Joshua Purkey and Christopher Gilbert.

Services are under the direction of Scoggins Funeral Home & Crematory, 637 W. Van Alstyne, Pkwy. Van Alstyne, Texas. 903-482-5225. You may sign the online guest book at www.scogginsfuneralhome.com